As IMFORMED nears its seventh anniversary, Mike and Ismene would like to thank all our customers, sponsors, friends, and families for their unstinting support during this last, and somewhat challenging, year.

May we take this opportunity to wish all of you a most Happy, Peaceful, and Prosperous New Year, and very much look forward to continuing our business and, above all, hopefully meeting you in 2022.
---
Forums for 2022
Programmed with Intelligence | Moderated by Experts | To Engage and Serve the Industry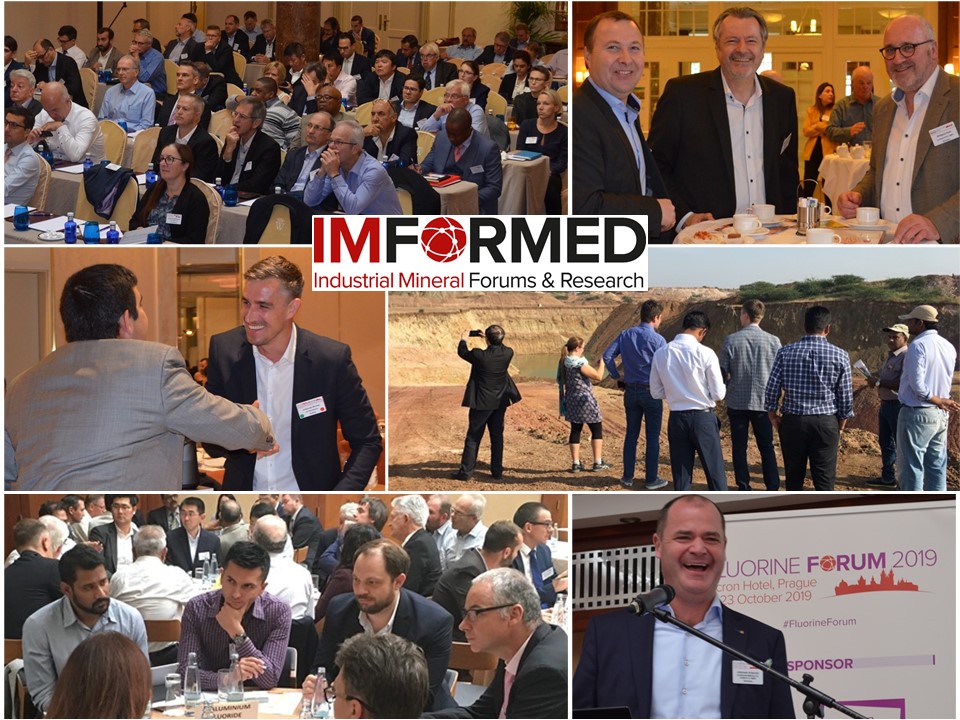 CLICK ON TITLE FOR DETAILS
CALL FOR PAPERS | SPONSORSHIP OPPORTUNITIES | EARLY BIRD RATES
CONFIRMED SPEAKERS
The latest developments in recycling industrial minerals from a range of waste sources, including tailings, refractories, slags, ash and their markets 

FULL DETAILS HERE
The vision for industrial minerals. Essential for those wishing to get a handle on where the industrial minerals market is heading and understanding its basic principles. The industrial minerals supply chain outlook from mine to market examined.

FULL DETAILS HERE
For the full spectrum of global magnesia minerals and markets analysis and outlook. 

FULL DETAILS HERE
Please contact us:
Registration, Exhibits, Sponsorship | Ismene Clarke ismene@imformed.com +44 (0)7905 771 494
Presentations, Programme | Mike O'Driscoll mike@imformed.com +44 (0)7985 986 255
For past Forum programmes, attendees, pictures, and feedback go to

Past Forums

.
We look forward to meeting you in 2022!
COVID-19: Ensuring the health and safety of our attendees, exhibitors, partners & staff is our top priority. Our Forums are planned to be in-person, though circumstances may dictate an online version prevails in certain cases. We shall keep you updated.