As IMFORMED nears its eighth anniversary, Mike and Ismene would like to thank all our customers, sponsors, friends, and families for their unstinting support during 2022.
The last three years has been challenging, particularly 2020-21, and 2022 should perhaps be marked as a year in transition: the world cautiously exited pandemic lockdowns and returned to travel and "normal" business as much as possible.
However, for the first six months of 2022 at least, this was by no means universal, and covid-related disruption for some countries, particularly China, continued right through the year.
The tragic Russia-Ukraine war was also added to the ongoing challenges facing the minerals business and markets. Sadly this continues, as do other pressures on logistics, energy costs and transition.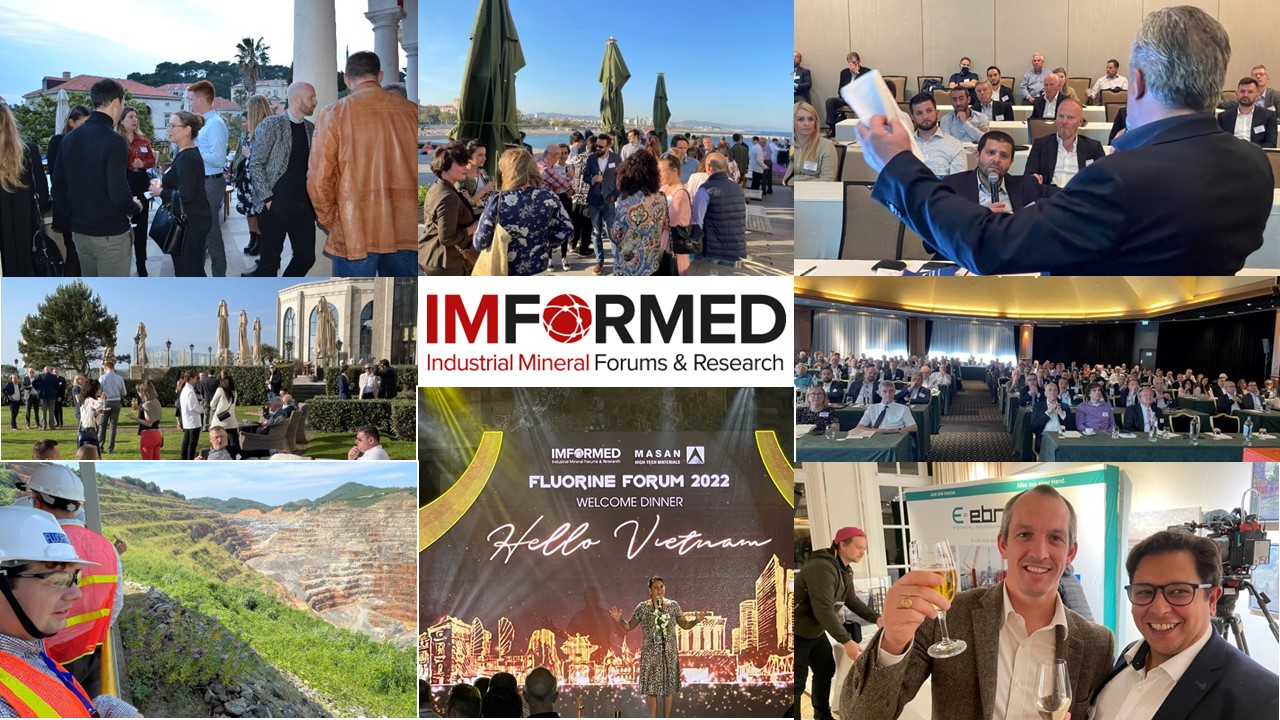 For IMFORMED, while it was certainly a relief to return to in-person conferences and to catch-up with customers, it was also our most intense year since our launch in 2015.
Business opened up rapidly after a tricky 2-year "online sabbatical", and while we had to work around some continuing disruption, opportunities arose leading to the successful addition of two more conferences to our  schedule (ANFRE Refractory Raw Materials Congress & Salt Forum).
We look forward to maintaining our high quality events for what we hope will be an exciting, if more settled 2023 (see below for events listing).
May we take this opportunity to wish all of you a most Happy, Peaceful, and Prosperous New Year, and very much look forward to continuing our business and meeting with you in 2023.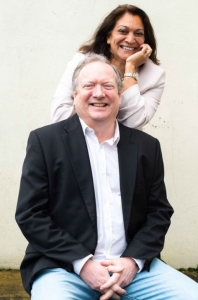 ---
Forums for 2023
Programmed with Intelligence | Moderated by Experts | To Engage and Serve the Industry
CALL FOR PAPERS | SPONSORSHIP OPPORTUNITIES | EARLY BIRD RATES
CONFIRMED SPEAKERS
CLICK ON TITLE FOR DETAILS
The latest developments in recycling industrial minerals from a range of waste sources, including tailings, refractories, slags, ash and their markets 

FULL DETAILS HERE
China Refractory Minerals Forum 
POSTPONED TO 2024
InterContinental, Dalian
(Field Trip to Haimag, Haicheng, Liaoning 15 Sept.)
Evaluating China's refractory raw materials supply and demand for domestic and export markets.
COVID-19: Ensuring the health and safety of our attendees, exhibitors, partners & staff is our top priority. Our Forums are planned to be in-person, though circumstances may dictate an online version prevails in certain cases. We shall keep you updated.
High quality knowledge and networking for fluorine minerals and markets supply and demand 
The new conference for global salt supply and markets
Please contact us:
Registration, Exhibits, Sponsorship | Ismene Clarke ismene@imformed.com +44 (0)7905 771 494
Presentations, Programme | Mike O'Driscoll mike@imformed.com +44 (0)7985 986 255
For past Forum programmes, attendees, pictures, and feedback go to

Past Forums

.
We look forward to meeting you in 2023!