COVID-19 Virus: Ensuring the health and safety of our attendees, exhibitors, partners & staff is our top priority. Fluorine Forum 2022 is planned to be in-person, though circumstances may dictate an online version prevails.


PLUS Field Trip to Masan High-Tech Materials' Nui Phao operation on 14 Oct. 2022 (

60 max. limit BOOK EARLY

! more)
CALL FOR PAPERS
Please contact: Mike O'Driscoll mike@imformed.com

IMFORMED is delighted to announce Fluorine Forum 2022 is to take place on 11-13 October 2022 at the Pan Pacific Hanoi, followed by a Field Trip to the Nui Phao operation of Masan High-Tech Resources on 14 October (

60 max. limit

– BOOK EARLY!).
The conference will be essential to all those active or with an interest in the fluorine mineral supply chain, from developing and mining sources, through logistics and processing, to end use applications and market demand trends.
Don't miss out, book now!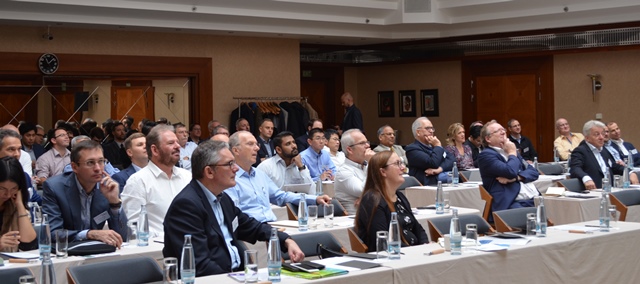 Programme to include
Themed sessions structured mine to market
Supply
Regional production; exploration; emerging new sources; safety & sustainable development
Processing
New technology/equipment; grade developments; challenges in processing; case studies
Logistics
Innovations in handling; shipping trends; storage solutions; routes
Markets
Demand outlook by sector; market trends; new applications; influencing factors; competitive materials
What delegates said about Fluorine Forum 2020 ONLINE:
"Thank you for organising and animating the Fluorine Forum, in spite of the challenging conditions. It was Itafos' first attendance, and was very insightful on the fluorine markets, projects, and technologies."
Alex Benedetti, Commercial Director, Itafos, USA

"Thank you for your wonderful job! FF2020 was beautifully organised: interesting presentations and discussions. It was very convenient and compact with no technical problems."
Evgeniy Torochkov, Head of Industrial Ecology, NIUIF (PhosAgro), Russia

"The online conference was very good. However, I prefer the old style and I'm already looking forward to Hanoi!"
Oliver Rhode, CEO, Xenops Chemicals GmbH & Co KG, Germany