COVID-19 Virus: Ensuring the health and safety of our attendees, exhibitors, partners & staff is our top priority. Fluorine Forum 2022 is planned to be in-person, though circumstances may dictate an online version prevails.


PLUS Field Trip to Masan High-Tech Materials' Nui Phao operation on Friday 14 October 2022 (if planning to attend please let us know to confirm your place more details)
130 ATTENDEES ALREADY REGISTERED
Lead Sponsor & Field Trip Host
IMFORMED is delighted to announce Fluorine Forum 2022 is to take place on 11-13 October 2022 at the Pan Pacific Hanoi, followed by a Field Trip to the Nui Phao operation of Masan High-Tech Materials on 14 October.
IMPORTANT: VISA INFORMATION
If you need a visa (for a less than 15-day stay you may not require one, but please check, regulations vary between countries) please contact: Dong Au Thi, Masan Group  (dong.au@mht.masangroup.com), state you are attending Fluorine Forum 2022, with a scan of your passport, and air ticket or travel plan to Vietnam. She will arrange an invitation letter for you. A visa application fee is charged.
The Forum starts with a Welcome Reception, sponsored by Masan High-Tech Materials at the beautiful UNESCO World Heritage Site the Imperial Citadel of Thăng Long, a complex of historic imperial buildings located in the centre of Hanoi. It was first constructed in 1011 under the reign of Emperor Lý Thái Tổ of Lý dynasty.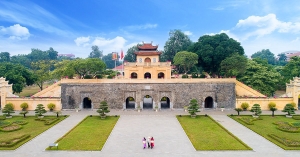 The conference will be essential to all those active or with an interest in the fluorine mineral supply chain, from exploring, developing and mining fluorspar sources and alternative F sources, through logistics and processing, to end use applications and market demand trends.
Don't miss out, book now!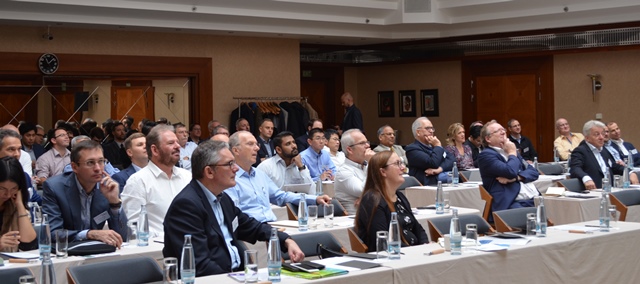 Confirmed speakers
Acidspar market: the view from Vietnam
William Parry-Jones, Head of Sales & Marketing Vietnam/Tungsten Raw Materials, Masan High-Tech Materials Corp., Vietnam
Global fluorspar supply: what is changing in the industry?
Euston Witbooi, Research Analyst, Project Blue, South Africa
Sustainable mining at the world's largest developed fluorspar source
Wiekus Coetzer, Global Head of Mining, Koura Global, Mexico
Pakistan: Fluorspar and Gateway to Critical Minerals
Shahid Hamid Jafri, CEO, Perfect Associates Ltd, Pakistan
The role of make-up water, gangue mineralogy & electrokinetic potential in fluorite flotation
Johan Brits, Project Executive, SepFluor Ltd, South Africa
New European source of fluorspar with by-product lithium
Peter Robinson, Managing Director, Fluorspar Ventures Ltd, UK
Fluorochemicals trends & outlook
John D. Zielinski, Executive Buyer, Chemours, USA
The unknown raw material disconnect: impact of e-mobility on fluorspar demand
Oliver Rhode, CEO, XENOPS Chemicals GmbH & Co. KG, Germany
The role of fluorine in battery systems: Beyond electrolytes
Chris Potgieter, Director, BFluor Chemicals (Pty) Ltd, South Africa
Hydrofluoric acid: fundamental precursor for organic & inorganic fluorochemicals review & outlook
Samantha Wietlisbach, Director Minerals Research and Analysis, S&P Global Commodity Insights, Switzerland
Comparison of LBD and HBD aluminium fluoride in aluminium smelting
Hanna Sjoberg, CEO, Alufluor AB, Sweden
Diversification opportunities offered by BCT technologies: FSA to HF, HF to AlF3, HF to LiF/LiPF6
Emre Sen, Sales Manager-Fluorine Technologies, Buss ChemTech AG, Switzerland
What delegates said about Fluorine Forum:
"Thank you for organising and animating the Fluorine Forum, in spite of the challenging conditions. It was Itafos' first attendance, and was very insightful on the fluorine markets, projects, and technologies."
Alex Benedetti, Commercial Director, Itafos, USA

"Thank you for your wonderful job! FF2020 was beautifully organised: interesting presentations and discussions. It was very convenient and compact with no technical problems."
Evgeniy Torochkov, Head of Industrial Ecology, NIUIF (PhosAgro), Russia

"The online conference was very good. However, I prefer the old style and I'm already looking forward to Hanoi!"
Oliver Rhode, CEO, Xenops Chemicals GmbH & Co KG, Germany

"Thank you for the web conference on Fluorspar last Wednesday. I think it was very professionally held. Good job."
Fernando Arevalo, Commercial Director, Minersa Group, Spain

"Thanks for running a great conference."
Mark Cooksey, CEO, ALCORE, Australia

"Congratulations on Fluorine Forum 2021! It really was professionally done. From my perspective, it was a great success."
Bob Syvret, Principal/Owner, Fluorine Chemistry and Technology LLC, USA

"Good conference today, thank you"
Anna Carson, Director, Britannia Refined Metals, UK