COVID-19: Ensuring the health and safety of our attendees is our top priority. This Forum is planned to be in-person, unless circumstances dictate an online version prevails. ALL attendees must read and agree to our Covid Advisory & Agreement – available to download on this Forum's Registration webpage.


Sponsors
Exhibitors
IMFORMED is delighted to announce its Oilfield Minerals & Markets Forum 2022, Hilton Post Oak Hotel, Houston 23-25 May 2022.
Yet again we shall be delivering a topical programme with expert speakers covering the key issues and outlook insights for the supply and demand of industrial minerals used in the oilfield market.
In its seventh year, our unique Oilfield Minerals & Markets Forum consistently brings together under one roof the major players across the global supply chain, from mineral producers, processors, and traders to logisticians, financiers, and end use consumers.
Confirmed speakers*
Oilfield market outlook: where's it heading?
Panuswee Dwivedi, Analyst, ADI Analytics LLC, USA
The Biden Administration's view on oil and mining: a reality check
Chris Greissing, President, Industrial Minerals Association – North America, USA
The minerals supply chain from an oilfield service company perspective
Schlumberger Ltd, USA
Oilfield Barite: The definition of Insanity
Albert Wilson, COO, CIMBAR Performance Minerals, USA
Barite global overview
John Newcaster, Principal, IMPACT Minerals, USA
Barite supply developments in China & Mexico
Liao Ying, General Manager, Baribright International Inc., China
Morocco barite developments & outlook
Youssef Laghzali, Sales Manager, Broychim, Morocco
US frac sand market trends & forecast
Joseph Triepke, Founder & Principal Research Analyst, Infill Thinking LLC, USA
New source of high grade bauxite ceramic proppants
John Karson, VP Sales & Marketing, First Bauxite LLC, USA
Leonardite and its use in the oilfield market
Hugh Parker, Sales Manager, Leonardite Products LLC
North American logistics for oilfield minerals
Richard Dodd, President, RDC Logistics, USA
A global shipping storm: Covid and its ramifications
Jesper Hoppe, Managing Director & Sebastian Syran, Chartering Manager, Viking Shipping Company AS, Norway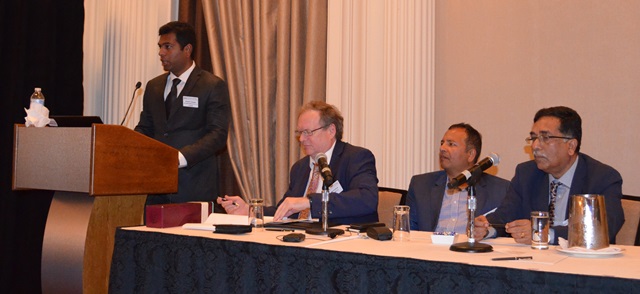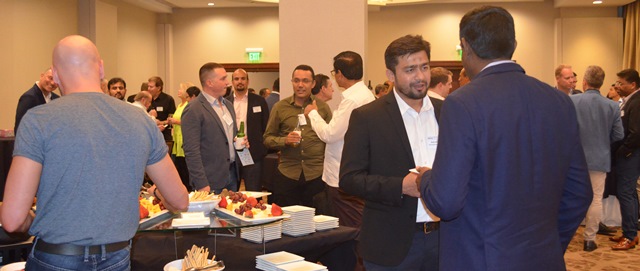 Hear what our delegates had to say:
"This was my first year attending the conference and I can't begin to tell how much information and gifted knowledge I was able to bring back with me."
Jennifer Benefield, Sr. Category Specialist, Halliburton, USA

"Well thought out and valuable programme, and well organised. I'm a believer in consistent improvement, but can't think of anything to improve, everything was great!"
Serra Sarp, General Manager, Barit Maden Turk AS, Turkey

"Great programme content with knowledgeable presenters, comfortable venue with ability to hold meetings, app a very good idea."
Jason Lilly, USA Supply Chain Manager, Qmax, USA
Find out about
Drilling technology and its impact on mineral selection and volumes

Global shale gas development, utilisation, and outlook

Proppant demand forecast by volume and type

The strategy behind groups providing an oilfield mineral portfolio

How oilfield service companies source and use oilfield minerals

The latest logistics and processing innovations to help cut costs

Supply/demand trends for barytes, bentonite, frac sand, and other oilfield minerals

Emerging proppant players and markets
Network with
Producers

Processors

Traders

Buyers

Supply chain managers

Processing technology providers

Economists

Data analysts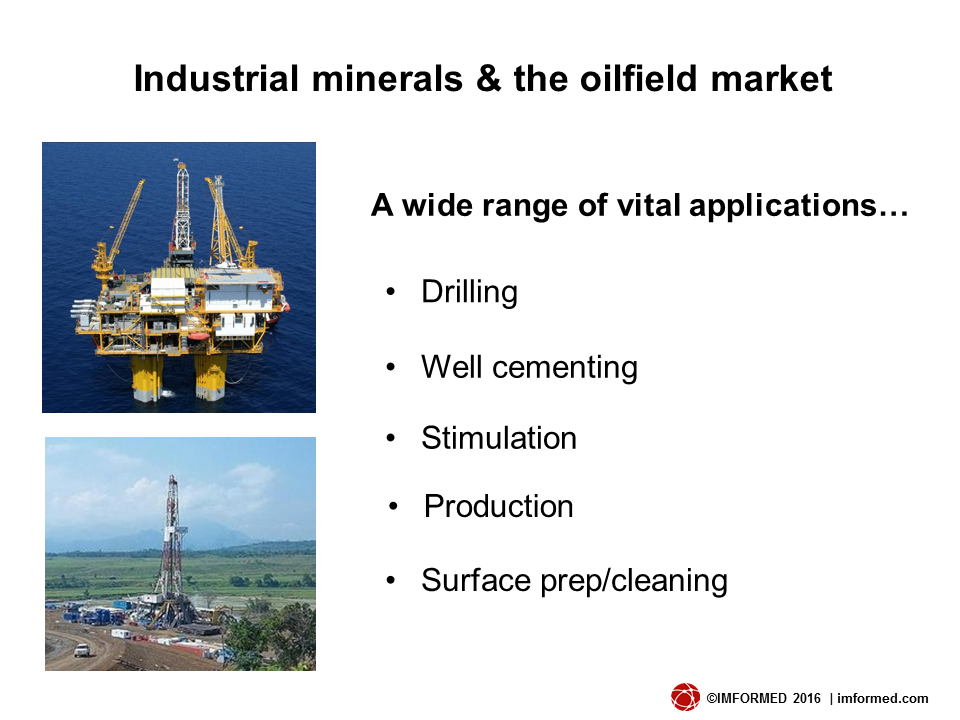 The networking and knowledge benefits to be gained by attending this Forum will be invaluable.