With disruption to Chinese magnesite mining activities, ongoing consolidation of the supply sector, and some new operations coming on stream, IMFORMED is looking forward to assessing the situation at next week's 8th China Liaoning International Magnesium Material Exposition (8th CLIMME), to be held in Haicheng, Liaoning, 11-13 September.
Mike O'Driscoll, Director, IMFORMED, will be presenting "Magnesia in motion: A step change in China & world supply trends?" to distinguished delegates representing Liaoning's magnesia and refractory sector, one of China's leading powerhouses of the industrial minerals world.
If you're attending or just in town, please contact me for a chat, would be great to meet up
Joining Mike on the podium will be a range of illustrious speakers, including: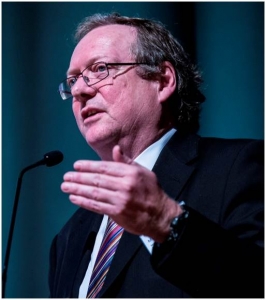 Guangqi Han, Liaoning Special Resources Industry Development Center – "Present situation and sustainable development of Magnesite Industry in Liaoning Province"
Hongxia Li, President, Sinosteel Luoyang Institute of Refractories Research Co. Ltd – "Innovation Driving and Optimizing Upgrading of Refractories"
Xueda Wang, President Nakamura, Shinagawa, Japan – "Application and Technical Progress of Alkaline Refractories in Japan"
Gao Yin, ACRE Coking & Refractory Engineering Consulting Corp., MCC – "Liaoning magnesite industrial kilns and environmental protection status"
Complete programme & full details
The 8th CLIMME features two conferences: on magnesia/refractories; and on talc. The event was founded in Shenyang, Liaoning in 2004, and was held once every two years until 2018, when it was postponed.
It is to be resumed this year and organised by the Liaoning Province National New Raw Material Base Construction Engineering Centre, Liaoning Special Resources Industry Development Centre, Anshan Municipal People's Government, and China Refractories Industry Association
As well as the two conferences, there is a concurrent exhibition which is largely a showcase for Liaoning's significant magnesia, refractories, and talc sectors, and an opportunity to visit local producers.
Certainly, it will be interesting to see who's who after almost three years of industrial disruption, closures, and rationalisation. Watch this space!
Mike O'Driscoll and IMFORMED will also be attending and exhibiting at

If you are also attending these events, please drop by for a chat, would be great to catch up.
---
Coming soon!
Early Bird Rates closing | Book now