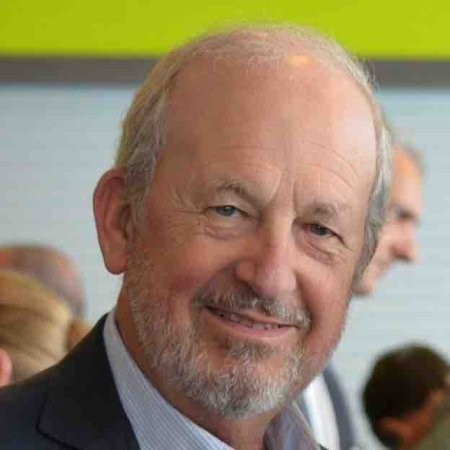 It is with great sadness that we report the passing of Jean-Pierre Collart on Wednesday 19 December 2018. He passed away peacefully in his sleep surrounded by his family and friends.
Jean-Pierre, or "JP" as he was known, was Managing Director of JPC Minerals SA, based in Belgium, and longstanding friend and business contact to many in the European industrial minerals business. He was in the metals and minerals trading business for over 50 years.
As well as being a gentleman and a most convivial businessman, JP was very knowledgeable about the industrial mineral markets in which he was active. He was a regular attendee to many industry events throughout his career, as well as an enthusiastic contact on mineral matters to this author, particularly in the early part of his career.
Born in Olen, Belgium 19 August 1941, home of a large non-ferrous metals refinery, JP was educated at Collège Saint-Michel, Brussels, and then received a Bachelor of Commerce from the Université Catholique de Louvain.
JP was fluent in French, English, Dutch, German, and some knowledge in Spanish, and was first exposed to international trading by working in senior positions for some of the largest international trading groups in the field.
JP held positions at Bergmetall GmbH (Preussag AG Group), SGM – Société Générale des Minerais, Tennco Europe SA (C. Tennant & Sons of New York), Raphaely International SA, and Mines Minerais & Metaux (MMM).
Having traded for many years first in non-ferrous metals and ores and thereafter in industrial minerals, JP decided in 1986 to establish JPC Minerals SA with the aim to supply the refractory industry with a wide range of its basic raw materials needs.
In particular, he was involved in the worldwide sale of South American calcined bauxite for over ten years, acquiring experience in the refractory industry and traded in bauxite, chamotte and mullite.
His experience in South Africa also enhanced his role in chromite for the foundry and refractory markets.
He then went to further develop the company's activity by adding exclusive marketing or agency arrangements for some large mineral producers (including kaolin, zircon, wollastonite, chromite). This opened up opportunities to penetrate the vast ceramic, glass, and foundry industries.
While embracing all modern forms of communication in our increasingly digitised world, JP acknowledged that he was "a bit nostalgic" about the old days of metal and minerals trading.
When interviewed by the author in 2008 for a report on a rejuvenated JPC Minerals in Industrial Minerals magazine, JP lamented: "The relationship amongst traders has changed. One of the important aspects of trading, personal relationship, is suffering in my opinion."
Despite suffering from his illness in recent years, JP carried on working and meeting with friends and contacts with his usual joyful exuberance and positive outlook.
JP thoroughly enjoyed golf, travelling, and jazz music. Above all he was a bon vivant, and charming about it.
As he concluded in that interview a decade ago: "I still find trading can be a lot of fun. I am happy to carry on with the job."
And he certainly did. We shall all miss him greatly.
JP is survived by his children: Sophie, Christophe, Sam, and Sandrine, his stepdaughter.
The funeral ceremony will be held in the Eikenveld Hall of Funeral Homes Pues, Eikestraat 2 in Herent (Winksele-Delle), 10.00 Thursday, 27 December 2018.
Condolences: Herenbergstraat 5, 3220 Holsbeek
P.F. PUES +32 (0) 16 – 60 15 06 condolences: www.pues.be