By Simon Moores, Managing Director, Benchmark Mineral Intelligence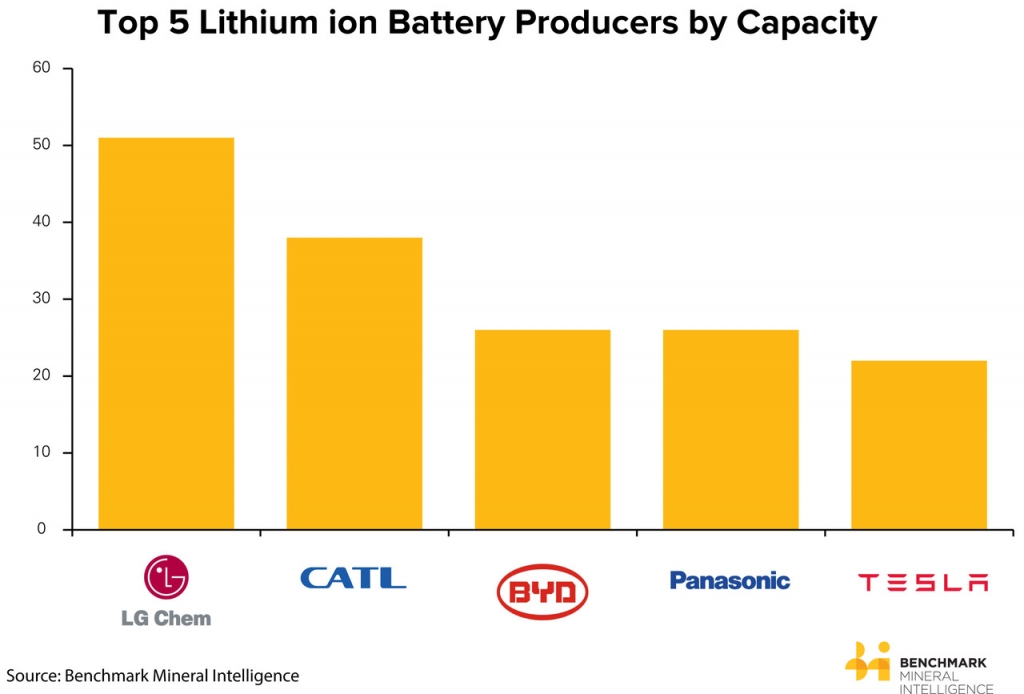 The rise of electric vehicles (EVs) has caused upheaval in the lithium ion battery industry.
Before Elon Musk announced Tesla's intention to build the world's biggest lithium ion battery plant, The Gigafactory 1, lithium ion batteries were somewhat of a cottage industry geared to supplying a mobile consumer market for smartphones, laptops, and power-tools.
As we firmly settle into the 21st Century, the lithium ion battery industry has become one of the most critical globally as its role in the energy storage revolution becomes more and more apparent.
Lithium ion battery powered EVs are becoming larger in capacity and being built quicker than the majority expected.

The energy storage (ESS) market – large battery packs that can store renewable, off-grid energy – is also growing at a much quicker rate, particularly for Peaker Plant replacements at times of high demand.
Both new markets have become heavily lithium ion-dependent which has resulted in a lithium ion battery growth trajectory that vastly exceeds expectations of just a few year ago.
Lithium ion battery demand has grown from a production base of 19GWh in 2010 from a capacity of 30GWh, to a production of 160GWh in 2019 from a capacity of 285GWh.
In the next decade, the industry is heading into a multi-terrawatt (TWh) world as major cell producers build a blueprint of battery megafactories across multiple continents.
Benchmark Minerals' is now tracking 68 lithium ion battery megafactory plants in the pipeline with a total capacity of 1.45TWh by 2028, as of BMI's January 2019 assessment.
Only four years ago in Q1 2015, only three megafactories were planned.
This pace of the global battery arms race has led to several incorrect news articles, data points and commentary with regards to who is the world's biggest lithium ion battery company.
Benchmark Mineral Intelligence outlines its new data to set the record straight – full report here.