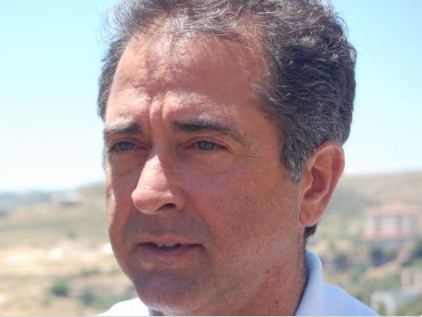 It is with great sadness that we report the passing of Brian O'Connell, long standing friend and expert to the oilfield industry, particularly with respect to barite purchasing at Halliburton.
With his joy of life and trademark convivial engagement with his friends and colleagues, Brian gallantly carried on as much as he could in the face of his ailments in recent years.
In particular, he astonished many with his unexpected but utterly warmly welcomed appearances at IMFORMED's Oilfield Minerals Forum in Houston, of which he was a keen supporter and advisor right from its origin.
No matter whether a newcomer or experienced player to the industry, Brian charmingly always had time for a friendly chat.
His industry knowledge was much respected, often delivered with characteristic forthright fervour, and his humour and accompanying twinkle in the eye never failed to entertain. Indeed, he was holding court and dancing into the small hours at an unforgettable post-conference party just 18 months ago.
. . .
Brian passed away peacefully in Boston, Massachusetts, 6 January 2019, surrounded by his loving mother, Ms Micheline de Bievre and other family members.
Brian was born on 5 October 1965 in Pasadena, California. In 1971, his father was appointed Professor in Geophysics at Harvard University, which took the family to Boston, Massachusetts.
Brian attended Phillips Exeter Academy in New Hampshire, graduating in 1983 and went on to earn a BA of Arts in Japanese history in 1987 at the University of California, Berkeley, California.
He began his professional career with Mitsubishi Corp. in 1988 in New York, as a Product Manager, Inorganic Chemicals, before joining Halliburton as Category Manager from 2000 to 2015.
Brian's career with both Mitsubishi and Halliburton took him all over the world and he made numerous friends over the years. He never met a stranger and touched many lives.
He was President of The Barytes Association 2011-2015 and never relinquished support of the organisation.
Following a stroke in late 2014, Brian bounced back and continued to maintain close contacts and his easy humour with his colleagues in the industry, but took early retirement and more recently moved back to Boston.
He loved life and enjoyed it until his final days. He will be sorely missed and will live in the hearts of many.
He is survived by his mother Micheline, his first-cousin Xavier Badoux, and his aunt Christiane.
. . .
From Brian's stepmother, Susan (Mrs. Richard J. O'Connell)
On behalf of my late husband, Brian's father, together with Brian's stepsister, Lily, and our former daughter-in-law, Claudia, we would like to thank all of Brian's many friends around the world, particularly those of you in Houston where Brian was the happiest he had ever been and where he found his community.
You all made him laugh, made his life much richer than it would have been without you, and you supported him when he most needed it.
We are thankful that Brian has been freed from the compromised life he has been forced to live since his aneurysm. And we hope somewhere he is laughing his incredulous laugh while listening to the music of a favorite composer being performed under the direction of one of his preferred conductors – all with the volume turned on high.
With love and gratitude,
Brian's stepmother, Susan
(Mrs. Richard J. O'Connell)