Smart Mining – Resources for a Connected World, 24-27 February 2019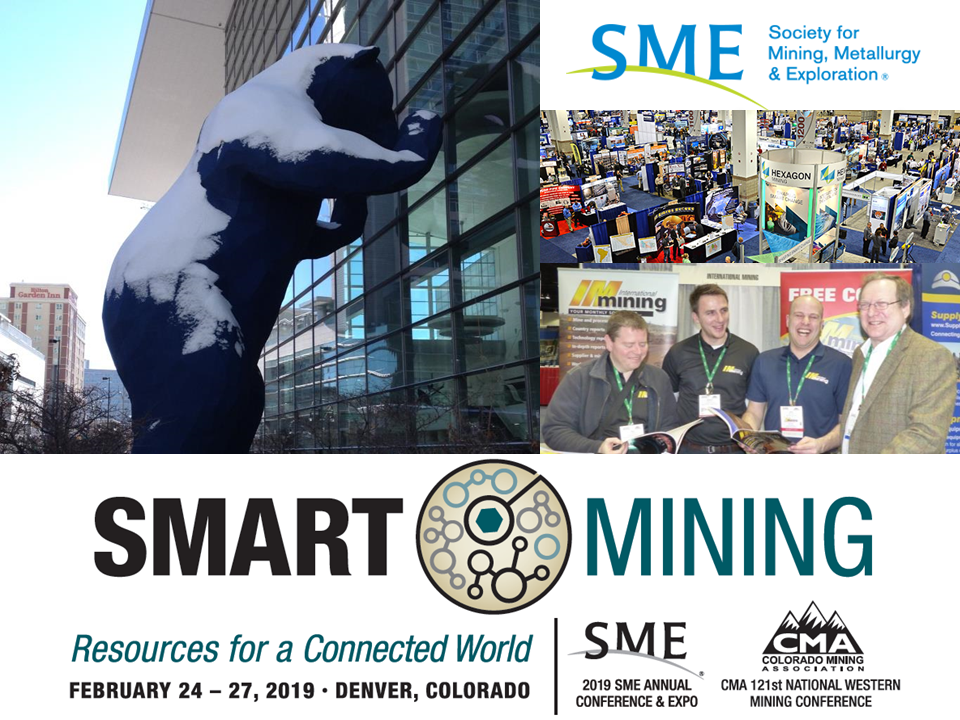 Mike O'Driscoll, Director, IMFORMED will be attending this year's SME Annual Meeting & Expo, 25-27 February 2019 at the Denver Convention Center – more details here.
Very much looking forward to connecting with all our North American and international contacts and meeting new friends in the industry.
Please let me know if you are around and I would be delighted to stop by for a chat about our 2019 portfolio of IMFORMED Forums and on the industry outlook in general.
You can also pick up from me a complimentary copy of our acclaimed Mineral Market Matrix®  Wall Chart – At a glance guide: which minerals for which markets.
Please contact me on:
Bob Freas Keynote Speaker
Bob Freas is the Keynote speaker for the Industrial Minerals & Aggregate Division luncheon on Tuesday 26 February 2019.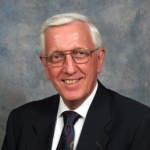 Bob is President of Industrial Minerals Resource Consultants Inc (IMRC), Brentwood, TN, a firm he formed upon his retirement as Vice President, Corporate Development for Franklin Industrial Minerals, Nashville, TN. IMRC was formed specifically to provide specialised services in the area of industrial minerals geology, mineral economics and marketing, and industrial minerals resource development and valuation.
Bob is a past chairman of the Industrial Minerals Division, was SME President in 1994, AIME President in 2005, and the 2006 and 2007 President of the United Engineering Foundation. Bob is a Distinguished Member of SME, a recipient of the Hal Williams Hardinge Award, and has been a Krumb Lecturer, and is a recipient of the AIME Distinguished Service Award.
2019 Awards: Dennis Bryan, Nik Trivedi, & Jessica Kogel
IMFORMED has great pleasure in congratulating our friends and longstanding contacts who will be recipients of SME and AIME awards during the SME Conference & Expo in Denver for their outstanding service to the industrial minerals business.
Robert M. Dreyer Award to Dennis P. Bryan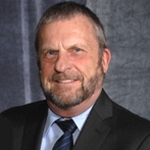 The Robert M. Dreyer Award is presented to Dennis P. Bryan "for his successful career in the exploration and development of industrial minerals including aggregates, materials for cement, diatomite, specialty clays, and lithium."
Dennis has 45 years of experience in the industrial minerals field. His career has included exploration for and development of numerous commodities including aggregates, cement raw materials and other industrial minerals. He retired as senior vice president of development for Western Lithium Corp. in 2017.
He is a member of the Nevada Commission on Mineral Resources, representing the small miner and the industrial minerals sector. He has been active throughout his career in SME, has served on its board of directors and is past president of the SME Foundation
Ivan B. Rahn Education Award to Nikhil Trivedi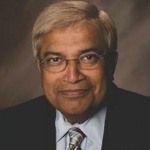 The Ivan B. Rahn Education Award is presented to Nikhil Trivedi "for championing academic and professional development through his steadfast leadership of SME educational initiatives."
Nikhil has spent his entire professional career on industrial mineral products for use in the paper, polymers and building products industries. He served on the Research Advisory Committee of the Institute of Paper Science and Technology at Georgia Tech University. He also helped establish the Brussels-based Industrial Minerals Association of Europe and served on its board of directors for the first 10 years. He is a senior partner of Idekin, an international consulting group involved in managing intellectual property portfolios for clients.
Trivedi is currently an AIME trustee, an honorary member of AIME and served as its president in 2016. He is a distinguished member of SME, a trustee of the SME Foundation and was the president of SME in 2010.
Hal Williams Hardinge Award to Jessica Elzea Kogel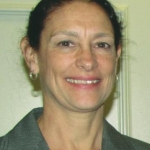 The Hal Williams Hardinge Award is presented to Jessica Elzea Kogel "for her commitment and immeasurable contributions that have advanced the development and sustainability of industrial minerals."
Jessica Elzea Kogel is the associate director for mining at the National Institute for Occupational Safety and Health (NIOSH) where she leads the mining research program through the Office of Mine Safety and Health Research, the Pittsburgh Mining Research Division and the Spokane Mining Research Division.
Before joining NIOSH, she spent 25-years in the mining industry where she held positions in research and development and mining operations management for companies in the industrial minerals sector.
She was senior editor for SME's seventh edition of Industrial Minerals and Rocks. She is a Distinguished Member of SME and served as president of SME in 2013 and president of the Clay Minerals Society in 2003.
Industrial mineral sessions
This year's SME Meeting is expecting more than 6,000 industry professionals from across the world to share innovative ideas, best practices and cutting-edge research in more than 120 technical sessions along with an expansive marketplace of more than 550 exhibiting companies.
Among the technical sessions are those of the Industrial Minerals & Aggregates Division, including:
Fracking Materials
Innovations in Industrial Minerals
Resource Estimation, Mine Planning & Operations
Digitization, Automation & Control Strategies
Applications of Data Analytics & Artificial Intelligence
Sustainable Developments
Health and Safety
Physical Separation Processing
Looking forward to seeing you in Denver!