Ever sat down on the beach or just anywhere, and picked up an interesting-looking pebble, turned it over, then wondered about its colour, origins, and composition?
Well, here's the ideal companion to that wonderful timeless pastime while lying on the beach, taking a leisurely stroll, or just waiting for the bus:
"The Pebble Spotter's Guide" by Clive Mitchell
Price: £ 9.99
Publication date: 10 June 2021
Arriving just in time for summer, Clive has put together a little gem of a book, beautifully illustrated by Ella Sienna, to assist with pebble identification.
Some 40 pebbles are examined such as dolostone, jet, quartzite, limestone, pink granite, and rhomb porphyry.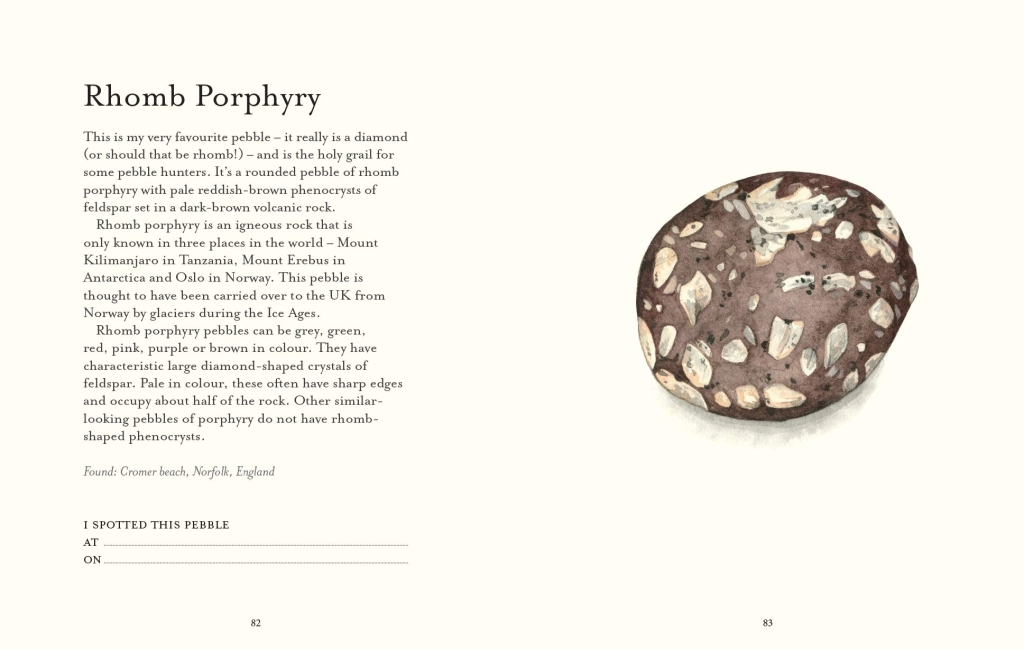 In addition to a concise briefing of facts for each specimen under the spotlight Clive entertains with easy-going prose drawing attention to the pebble's source, curiosities, and where applicable, its historical and continued use in industry and everyday life.
Here he talks about a few of those pebbles – click here.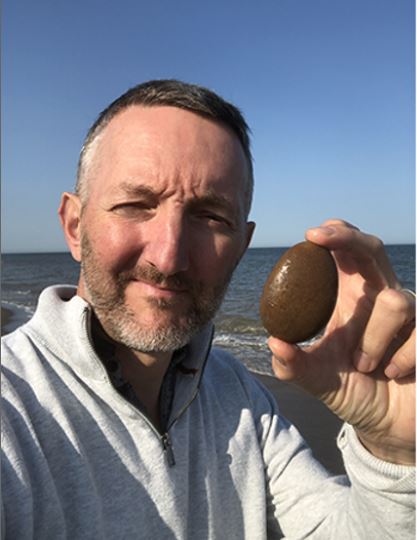 Clive Mitchell will be known to many of IMFORMED's followers and customers as Industrial Minerals Geologist at the British Geological Survey, where he has worked since 1989, after graduating with a BSc Geology from University of Nottingham and MSc Industrial Mineralogy from University of Hull.
Although an "all-rounder" in industrial minerals knowledge, Clive has particular expertise in limestone/calcium carbonate, silica sand & dimension/building stone resource assessment, industrial mineral evaluation & processing, expert witness and science communication/ engagement, and has undertaken assignments in Africa, the Middle East, and Asia.
He has written papers and presented at many industry conferences worldwide, and is currently Secretary of Extractive Industry Geology (EIG) conference organising committee for EIG Exeter 2022.
Born in Bristol, Clive grew up in the village of Congresbury on the northern edge of the Mendips in North Somerset. Family holidays in Cornwall and Devon were spent collecting pebbles on the beach, his first introduction to geology.
Enjoy this little treasure, and find out more about those pebbles (and industrial minerals!).