It is with great sadness that we report on the passing of three friends and colleagues from the industrial minerals world.
Each were stalwarts of the industrial minerals business, widely respected and recognised for their individual areas of expertise, fondly remembered for their contributions and participation at industry events, and above all for their friendship to many in the industry over the years.
For this author, they were all integral in his early education of the intricacies of the industrial minerals business, and were instrumental in kindly opening doors to otherwise hidden contacts and opportunities.
They will be sadly missed but never forgotten, and our thoughts are with their families and friends.
David Holmes 1934 – 2022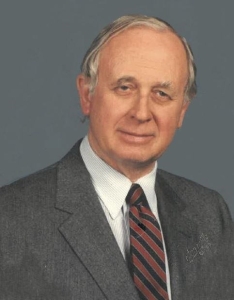 David passed on 13 June 2022. David was a geologist, and a highly respected authority and friend to the US industrial minerals sector. He was a major fixture, even in his later years, at the SME Annual Meeting and the US Forum on Geology of Industrial Minerals.
He graduated with a BS Geology from University of Puget Sound in 1956, followed by a MS Geology-Chemistry from the University of Idaho in 1958.
He held the position of Exploration Manager at Occidental Petroleum, then at Burlington Northern Resources, before starting a long career from 1991 as an industrial minerals consultant evaluating industrial mineral resources worldwide: assisting clients on mineral development and business issues, much of it overseas, he worked on 40 projects in 26 countries.
From 2004, based in Colorado, he was employed at the Dept. of the Interior – Bureau of Indian Affairs, acting as Technical Advisor to Indian Tribes on mineral assessment and development issues, preparing regional marketing studies of aggregates and industrial minerals for Tribal business. He also taught at the Colorado School of Mines.
In addition to his extensive knowledge of industrial minerals, David was always excellent company regaling colourful tales of mineral exploration home and abroad (and not only about zeolite! one of his favourites), and was particularly passionate about mentoring young hopefuls taking their first steps into the industry.
Link to David Holmes tribute website
David Delamore 1948 – 2022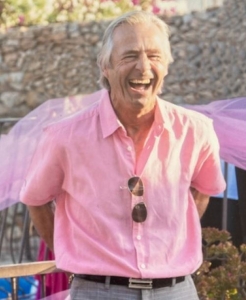 David passed in early October 2022. David was one of the leading UK-based refractory mineral traders, based in Sheffield.
He was known for his regular attendance at various conferences organised by Industrial Minerals magazine as well many other industry events, and he travelled widely in his career.
Underneath his welcoming debonair character was a strong sense of business acumen combined with expert knowledge of the industry and who was who in it. His ready smile and affable nature as the "English Gent" facilitated easy and longstanding friendships throughout the market – critical to a mineral trader. He would always make time to have a chat and catch-up whenever the opportunity arose, and was always great company.
For ten years David worked as Director, R. Hostombe Ltd, before leaving in 2001.
In 2004, he set up his own company, Meladore Ltd, focusing on a range of special and unique raw materials used by a variety of UK and global markets, including abrasives, ceramics, construction, dense media separation, foundries and refractories.
Malcolm Crawford 1951 – 2022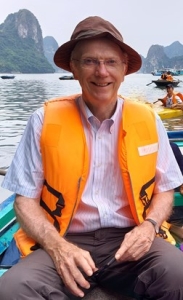 Malcolm was a world-renowned expert in fluorspar, and in many respects he was "Mr Fluorspar"!
Just two weeks before his untimely death on 29 October 2022, he had participated with customary relish at IMFORMED's Fluorine Forum 2022 in Hanoi, joining in the visit to the Nui Phao fluorspar operation on which he had accomplished much work for Masan High-Tech Materials in recent years.
Malcolm graduated from the Royal School of Mines, Imperial College, London, as a Minerals Engineer and on an Anglo American scholarship. The latter took him to the copper-belt mines in Zambia, introducing him to a long-lasting love for Africa which would play a large part in his professional and personal life.
In 1977 he left Zambia for Kenya, to work at Kenya Fluorspar Co., Kimwarer, Kerio Valley, where he eventually became Manager of the mine, and travelled widely to market fluorspar.
In 1993, he returned to the UK establishing Delta Minerals Ltd to begin the rest of his career as a consultant to the fluorspar industry.
In such a niche industrial minerals market he was in much demand and soon became the foremost global expert in fluorspar, particularly in its processing requirements.
While he was exacting in professional detail and procedure, Malcolm was most affable with a very friendly disposition. He may have steered clear of the speaker podium at industry events, but could always be relied upon to be in the front row taking speakers to task with intelligent questions and comments – from which the audience benefitted hugely.
Indeed, another of his fine attributes, making time to offer support and kindly advice, was instrumental in encouraging IMFORMED to create Fluorine Forum as a much-needed alternative conference platform for the world fluorspar industry. His loss will be felt keenly in the fluorspar community.