The IMFORMED Crossword Puzzle
Test your knowledge of industrial minerals and markets

Please send your completed puzzle (as PDF or image) to mike@imformed.com
For Solutions see button below.
Either,

1. Complete the puzzle online (instructions below puzzle), or

2. Download and print out the puzzle

here

to complete offline
Solving the crossword online:

Click a cell on the crossword grid, or click a clue
Click twice on a cell to toggle between across and down
The active cell is highlighted in blue
Start typing in the word
Hit enter when you are done typing in the word
The word will turn green or red if you got it right or wrong
You can use the tab and shift-tab keys to move around the crossword, and the arrow keys

Menu button bottom-right for zoom, clear puzzle, save & print
We hope you find the puzzle entertaining
Please let us know what you think: was it too hard? too easy? comments most welcome!
Please stay safe and well
Please send your completed puzzle (as PDF or image) to mike@imformed.com
---
WHAT ARE INDUSTRIAL MINERALS?

Getting started? or just need a quick refresher? All the essentials are here.

"Industrial Minerals Basics: An Executive Primer" 
updated April 2020

A concise overview presentation for a quick but informed assessment of key elements of the industrial minerals business: why it is important and what makes it tick.

What are industrial minerals?

Why are they so important?

How is the market structured?

How is the market driven?


Which key factors influence success?

Approach to potential investment indicators
---
Announcing for 2022
The networking and knowledge hub for key trends shaping the global industrial minerals industry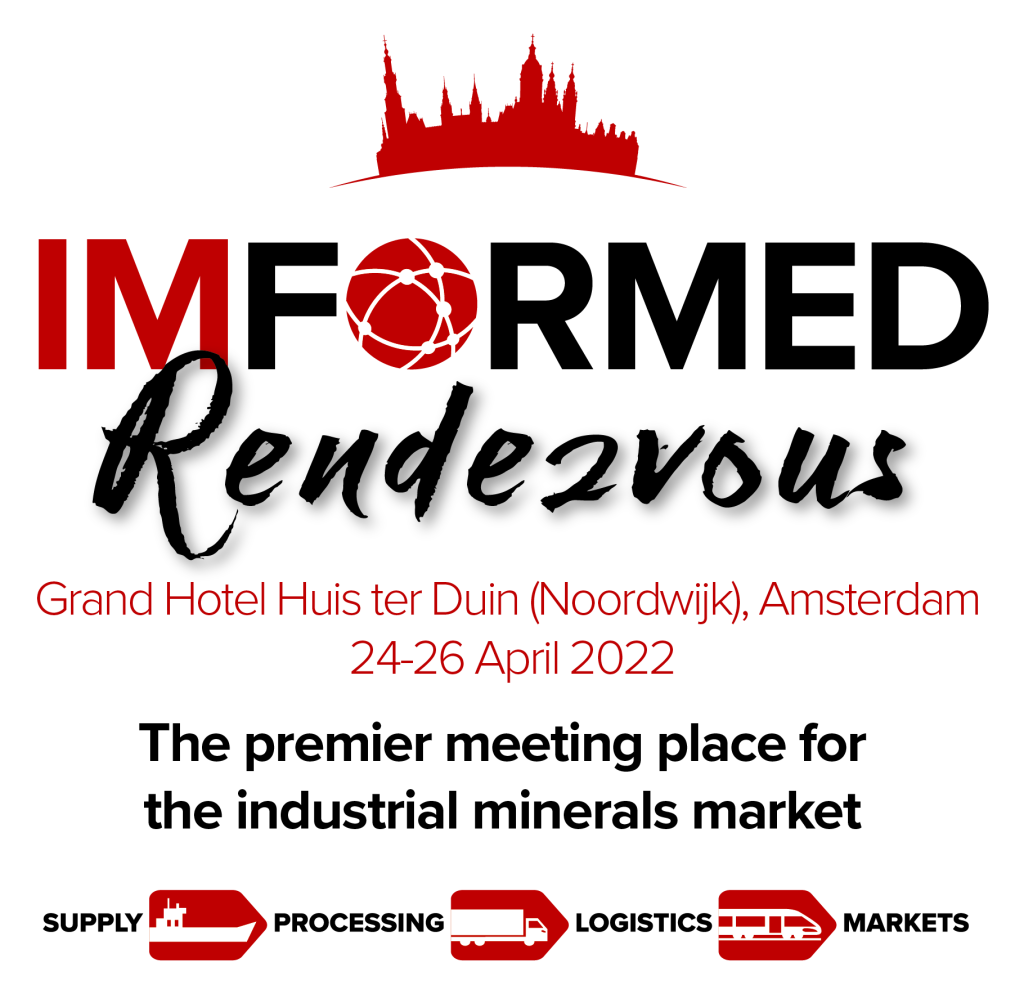 Essential for those wishing to get a handle on where the industrial minerals market is heading and understanding its basic principles. The industrial minerals supply chain from mine to market examined.