Price rises with 5-month Shanxi plant shutdown to March 2018 in anti-pollution measure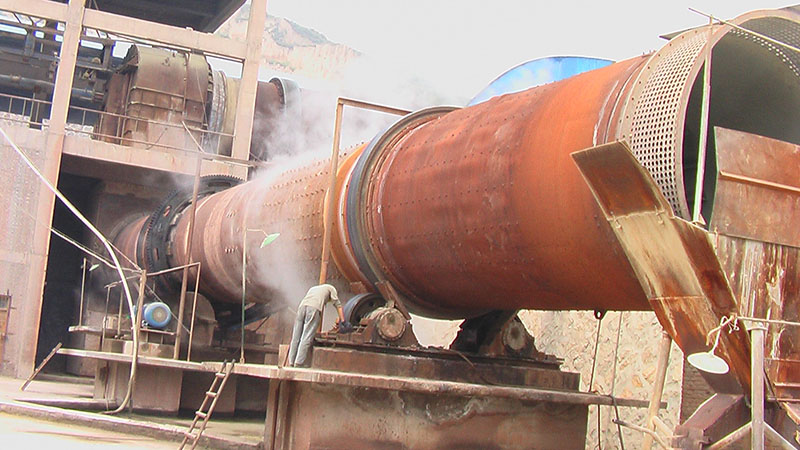 Just when you wondered if things could get any worse. Further to our earlier report on the impact of environmental legislation on China's minerals industry (see Newsfile: China minerals meltdown) it now seems that bauxite and brown fused alumina producers in Shanxi province are to endure the same anti-pollution measures implemented for the oncoming winter season.
The local government of Luliang City, Shanxi province has set a "peak hour restriction" on coal-fired industrial activities for the period 1 November 2017 to 31 March 2018.
Luliang issued its "Luliang City 2017-2018 autumn and winter industrial enterprises peak production implementation plan" notice on 17 October 2017.
Located in west central Shanxi province, the prefecture of Luliang is a major coal and bauxite producing district, incorporating the important refractory bauxite producing centres of Xiaoyi and Luliang counties.
According to the notice, during peak hours, industrial production is to be reduced, or stopped entirely (as is the case for bauxite calciners), and can also be "urgently suspended when necessary".
The measure is in response to anticipated increased pollution levels caused by the province-wide initiation of coal-fired heating systems during the coming winter season.
Also the local government has implemented different restriction rates to different industries.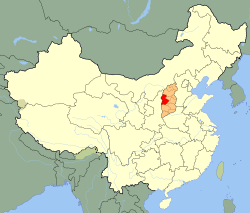 Building materials: complete halt to production; many bauxite kilns instructed to stop, certain cement and refractory plants also included.
Steel: reduction of production to 10% of capacity
Coke: extend processing time of coke to 36-48 hours for traditional production; modern clean type production lines permitted to produce at 30% capacity
Foundry: complete cessation of production except for electric furnace and natural gas furnaces (but these to cease during yellow pollution alerts).
Non-ferrous metals and chemicals: operation of 50% capacity allowed for smelting in recycling of non-ferrous metals; VOC emitting medicine material and organic solvent related chemicals should cease production.
The truck transport sector is also impacted by the latest measures. Above producers' trucks will be "sealed" and there will be an overall reduction in truck transport, with only less polluting truck types (Standards 4 and 5) allowed to operate, and increased railway transportation.
Mike O'Driscoll's recent presentation 

"China Minerals Meltdown:

A (im-)perfect storm for refractory minerals"
Price rises; rush to natural gas
The upshot of this latest Shanxi government measure to be implemented on 1 November is that some 610,000 tpa refractory grade calcined bauxite production capacity is to be closed for five months (in addition, 100,000 tpa ceramic proppant production capacity to be affected).
This affected capacity comprises 12 companies operating 10 rotary kilns and 2 shuttle kilns, whose capacity utilisation was very much reduced in any case. There also exists substantial additional production capacity in the prefecture that has been idle since 2016, although these operations are still covered by the new measure.
Unsurprisingly, prices for calcined bauxite were reported to have jumped almost immediately, and according to one trader by as much as US$100/t – they were already en route to the US$500/t mark, and now have likely surpassed that level.
Price increases have not only been prompted by demand pressures, but also from the parallel rises in costs for coal, natural gas, truck freight, and now additional charges for environmental equipment installation (such as for desulphurising) and labour.
Also reported has been the start of a natural resources tax from November 2017 at RMB40-50(US$6-7.5)/t.
The government policy is specifically to close down any and all calcination plants using coal. This has already happened in other provinces.
In order to escape the shutdown, some Shanxi bauxite producers are looking to switch their calcination fuel supply to natural gas.
In general, there is no gas pipeline infrastructure in the area and in order to make this switchover a lengthy procedure to gain permission and gas supply is required, which can take as long as five months just for the permission.
It is not clear how many plants can either do this , nor how many want to do it, as the capital expenditure is very significant.
Shanxi Fangxing switch to natural gas
Leading calcined bauxite producer Shanxi Fangxing Mineral Co. Ltd (SFX) reports that it operates the only natural gas equipped bauxite kiln in Shanxi and is planning a major switch away from coal (more details in later article).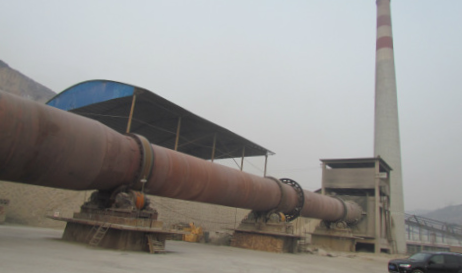 Like CMP (see Newsfile: China minerals meltdown), SFX is one of the few remaining producers active. The company's calcination plant in Shanxi and processing facility in Tianjin have apparently passed all governmental regulations, licenses, and is current on all tax policies.
SFX operates two rotary kilns in Xiaoyi, Shanxi with a combined production capacity of 200,000 tpa.
Among global distributors that SFX exports to, is wholly-owned subsidiary FX Minerals Inc. in the USA. SFX acquired the Newell, West Virginia based mineral processor and distributor from C-E Minerals in 2015.
Action taken on unregistered businesses
Earlier this year, the central government took steps to start a clampdown on unregistered and illegal businesses throughout China.
State Council Order 684 against "undocumented and unlicensed operating procedures", signed by Prime Minister Li Keqiang, is essentially a policy to criminalise all business operations without business (and other) licences.
It was issued 6 August 2017, announced 5 September 2017, and effective from 1 October 2017.
To those affected, operations are stopped; goods, equipment, raw materials, products seized; confiscation of illegal gains; and subject to a fine of max. RMB10,000 (US$1,500).
The policy is likely to hit many small-scale operations and investigations will perhaps temporarily halt operations.
Reports from China are now indicating that the domestic banks are starting to close the bank accounts of those businesses which have no VAT registration and small turnover (<US$2m).
Onshore non-RMB currency (mostly US$) business and personal bank accounts held in China are now a target for investigation unless they can prove they are used appropriately, VAT paid, and run by companies with up to date relevant paperwork (eg. permits, permissions).
Somewhat of concern, reportedly, it is estimated that some state banks expect to close 70-90% of such accounts owing to non-compliance by the end of November 2017.
Until things become clearer later in the year, it might be that the survivors will likely be the larger companies and state owned enterprises.
Find out what's really going on in China