COVID-19 Virus: Ensuring the health and safety of our attendees, exhibitors, partners & staff is our top priority. This Forum was planned to be in-person, though circumstances dictate an online version prevails.

The latest trends and developments in China's refractory minerals supply, processing, logistics, and market demand
Sponsors
Supporting Partners
China: What's happening?
Find out by attending IMFORMED's China Refractory Minerals Forum 2021 ONLINE, Wednesday 3 November 2021.
Although we share our delegates' disappointment that we are unable to run our usual high quality in-person event in Dalian this year (postponed to 12-15 Sept. 2022 in Dalian), we remain determined to provide an alternative platform for knowledge sharing, discussion, and networking.
The world's largest source of refractory raw materials is undergoing continual change prompted by a range of factors impacting resource utilisation, ownership, production, availability, and pricing.
This Forum provides an invaluable networking and knowledge acquisition opportunity on the latest issues, trends, developments and outlook for China's refractory minerals and their market demand domestically and worldwide.
Whether supplying, processing, trading, shipping or buying and using Chinese refractory minerals, this Forum will be a vital hub for your business.
Bringing together an expert panel to discuss the latest trends and developments in Chinese refractory mineral supply, processing, logistics, and markets.
Confirmed Speakers
Refractory mineral market dynamics, trends & outlook
Charles Compson, Marketing Director & Hans-Leo Gross, Global Product Line Manager Aggregates, Almatis GmbH, Germany
High purity magnesia supply to new overseas refractory plant
Bill Porter, General Manager, PRCO America Inc., USA
Refractories: Essential and Growing Industries
Heiki Miki, Managing Executive Officer & Division Director – Overseas Business, Shinagawa Refractories Co. Ltd, Japan
Overview of strategy & markets | "Green mining" in China
Marco Olszewsky, President APAC & China, RHI Magnesita, China
China's magnesia supply crisis in climate push
Shiying Jia, Director, China Magnesia Research, Replus Business (UK) Ltd, UK
China – Europe logistics: Why is the supply chain failing?
James Devlin, Managing Director, China Mineral Processing Sales Europe , UK
China raw materials & refractory market movement
Chen Feng, Sales Director China Refractory Producers & Qing Miao – Market Manager Refractory Producers & Investment Casting, Imerys, China
Click here for recent online reports by IMFORMED:
Delegate Feedback on our 2018 Forum:
"Good reports and presentations, excellent analysis and discussion"
Binay Krishna, Head of Refractories, ArcelorMittal Europe, Luxembourg

"Excellent content, excellent organisation, great venue"
Will Walker, Sourcing Manager, Lincoln Electric Co., USA

"Very good, covered a good overview of what's happening in China. Easy to register online"
Matthew Bailey , Procurement Manager, Shinagawa Refractories Australasia, Australia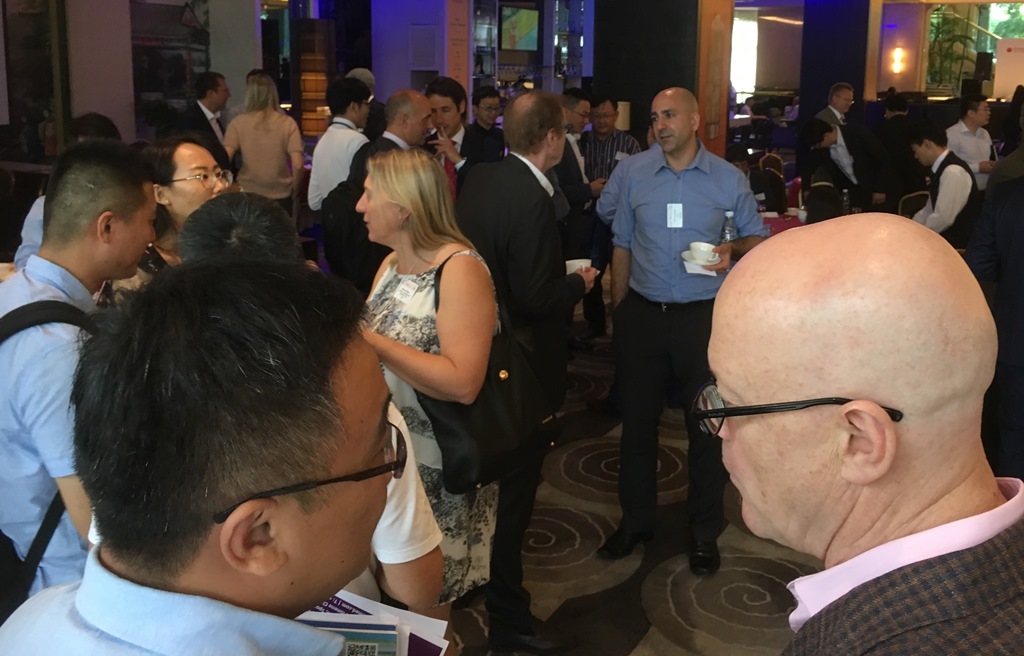 NEXT YEAR: China Refractory Minerals Forum 2022, Dalian, 12-14 September 2022

For 2022 we are delighted to retain lead sponsor Haimag, which will be hosting a Field Trip to its Haicheng operations on 15 September 2022.