Experience Namibia: Tours | Activities
Make the most of your visit to Namibia by enjoying some of the excellent tours and activities available to all delegates and accompanying persons.
If interested in joining any of these activities at any time, or have any questions, please contact Ismene Clarke

ismene@imformed.com

| +44 (0)7905 771 494
Living Dunes Experience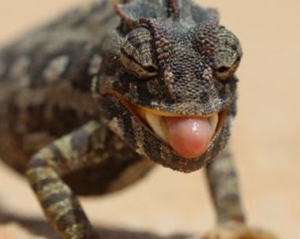 Join us on an extraordinary exploration of the coastal dune belt just outside Swakopmund. To the untrained eye the dunes are just a pile of sand, however, our skilled and experienced guides will introduce you to a wealth of life. Track Palmato geckos, Sanddiving lizards, the famous fog-basking Tok-Tokkie beetle, Sidewinder snakes, spiders, scorpions and chameleons. This 3 hour exploration will be rounded off with a short dune drive.
3-3.5 hours – Departure 0830 – free pick-up in Swakopmund included
N$ 800.00 (US$44.41*) pp ; min. 2 guests


---
Welwitschia / Moon landscape Tour – half day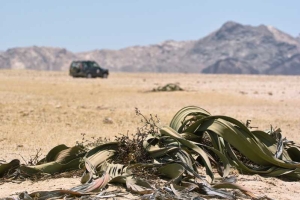 An enlightening journey takes you through the ancient canyons of the Moon landscape, one of the most fascinating areas of the Namib Desert. Let us take you back millions of years to when these bad lands were formed. Learn about the intrinsic value of the desert flora to the indigenous people who once roamed this area.
4 hours – Departure 0830 or 1400 – free pick-up in Swakopmund included
N$ 900.00 (US$49.96*) pp ; min. 2 guests

---
Kayaking @ Bird Rock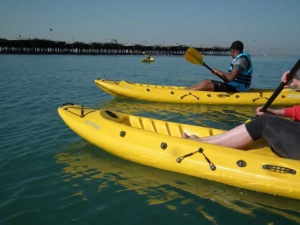 Transfer time is just about 20 minutes to get to the launch site at the historic landmark known as "Bird Rock". Sheltered by the big bay, we paddle in calm waters, enjoy wonderful bird life, see seals playing and dolphins swimming. Pelicans, cormorants and flamingos are amongst the many birds to be seen on the beach, the water and the air. Bird Rock is a historic location at the central coast and we share lots of interesting historical information with our guests. After kayaking, we recharge with a cup of hot coffee/ tea or hot chocolate and some rusks before packing up and heading back to Swakopmund.
3 hours – Departure 0900 – free pick-up in Swakopmund included
N$ 800.00 (US$44.41*) pp; min. 2 guests
---
* currency exchange quote 16 February 2023
This is a selection, other tours and activities are available.