This Forum has ended

Global trends & outlook in supply & demand for refractory raw materials & markets
ANDALUSITE | BAUXITE | CHROMITE | DOLOMITE | GRAPHITE |  MAGNESIA | CHINA | INDIA | GLOBAL OUTLOOK | MINERAL SELECTION
Sponsor: Imerys Refractory Abrasives & Construction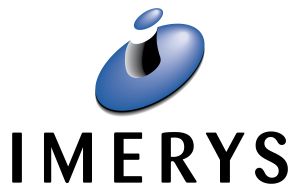 Supporting Partners
Already registered: Almatis | Andalucita | ARCIRESA | Baymag | Gouda Refractories | HarbisonWalker | Höganäs Borgestad | JSW Steel | KÜMAŞ | Lhoist | Mayerton | Midegasa | Mineralmahlwerk Hamm | Possehl | Refratechnik | Saint-Gobain | SCR-Sibelco | SSAB | Vesuvius and many more

see here
IMFORMED is delighted to announce a new online Forum for the refractory raw materials industry.
Refractory Minerals Forum 2021 ONLINE, 16-17 March 2021
Let's keep in contact & conversation!

The pandemic of 2020 sharply exposed the vulnerability of refractory mineral supply chains, the "essentially" and "criticality" of certain commodities, and impacted primary consuming markets.
The world refractories market, like all others, has had to swiftly adjust to the prevailing market conditions.
Looking ahead, the industry needs to reassess its outlook for survival and meeting the needs of its evolving markets. This includes:
Exploration and development of new mineral sources

Strategies on mineral sourcing by consumers

Development and utilisation of synthetic minerals

Increased evolution and use of recycled materials

Corporate restructuring and consolidation

Vertical integration and diversification

Greater collaboration between suppliers and consumers

Achieving low CO2 emissions
Refractory Minerals Forum 2021 ONLINE will bring together a panel of industry experts to present, discuss, and network with international attendees from across the refractory raw material supply chain.
Until we can meet in-person, Refractory Minerals Forum 2021 ONLINE will be the next most invaluable opportunity to get together first hand with leading players active in refractory raw material:
Exploration

Development

Production

Processing

Trading

Logistics

Purchasing

Application in refractories