Join us for 3 days of presentations, workshops and networking events all dedicated to examining the present and future of the natural graphite industry.
Day 2 Reception and Lunch Sponsor
Welcome Reception Sponsor


Media Sponsor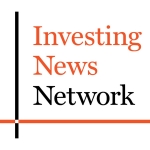 Attending Companies
Alabama Graphite
Alabama Power
Antracita de Sonora
Asbury Carbons
Bal-Co SpA
Bass Metals
Beijing Hejun Consulting Group
Benchmark Minerals
Black Rock Mining
Cairn Energy Research Associates
Dalian JTD Graphite Co. Ltd
Del Holdings
DNI Metals Inc.
Dorfner Anzaplan
Douglas Wilson
Energizer Resources
Georg H Luh GmbH
George C. Hawley & Associates
Grafite do Brasil
Graphit Kropfmühl
GraphiteImpex
Graphite One Resources
Great Lakes Graphite
Grupo FASA
Heilongjiang Yixiang Graphite Co.
Hejun Group
Hi Tech Materials Advisory
Hiller Carbon
Imerys
IMFORMED
Jixi Northeast Asia Mineral Resources Co. Ltd
Jixi Zhonghui Graphite Product Co. Ltd
JMD Arts
Joho Capital LLC
Joysel Exports
Lincoln Minerals
Lithium X Energy Corp.
Magnesita Refratarios SA
Matrass C-­‐Graphene Science Technology
Metals of Africa Ltd
Minerals Marketing Corp. of Zimbabwe
Morgan Advanced Materials
Morgan Molten Metal Systems GmbH
Northeast Asia Nonmetallic Minerals Exchange
Northern Graphite
Nouveau Monde Graphite
Pyrotek Inc.
Qingdao Black Dragon Graphite Co. Ltd
Qingdao Hensen Graphite Co.
Ramius
Refmin International Co. Ltd
Renascor Resources
Robert Bosche GmbH
Saint Jean Carbon
Sama Resources Inc.
Sarmad Shamin Sepahan Co.
Senergy Engineering
SHARP Laboratories of Europe
Skaland Graphite AS
Sovereign Metals Ltd
Squire Patton Boggs
Superior Graphite
Syrah Resources
Technographit
Tirupati Carbons & Chemicals (P) Ltd
Walkabout Resources Ltd
Welcare Mining & Investment Co.
Zavalivskiy Graphite Ltd
Zimbabwe German Graphite Mines
Programme*
SUNDAY 13 NOVEMBER 2016
DAY ONE: WELCOME
16:00 Registration Island Hotel, Newport Beach
18:00 Welcome Drinks Reception & Networking
sponsored by   

MONDAY 14 NOVEMBER 2016
DAY TWO: CONFERENCE
07:30 Registration | Networking Breakfast | Exhibition Booths
08:30 Welcome Address
Mike O'Driscoll, Director, & Ismene Clarke, Director, IMFORMED, UK
• Launching Graphite Supply Chain 2016
• The rising critical of niche minerals versus commodities
• Conference & Workshop overview
08:45 SESSION ONE: KEYNOTES
Chair: Mike O'Driscoll, Director, IMFORMED, UK
each speaker slot includes 10 minutes of Q&A
08:45 Graphite anodes and the lithium ion battery age
Simon Moores, Managing Director, Benchmark Mineral Intelligence, UK
09:15 Refractories: global trends and the future for graphite's biggest market
Dr Paschoal Bonadia Neto, Mineral Technology Manager, Mineral Technology Centre, Magnesita Refratários SA, Brazil
09:45 Expandable graphite: an overlooked but emerging growth market
Thomas Junker, Managing Director, Graphit Kropfmühl /AMG Mining, Germany
10:15 Coffee Break & Exhibition Networking
11:30 SESSION TWO: GRAPHITE SUPPLY
Chairman: Simon Moores, Managing Director, Benchmark Mineral Intelligence, UK
11:30 China: The future for graphite supply and demand
Haibo Mo, Qingdao Hensen Graphite Co., China
11:50 Environment problems and solutions for China's graphite industry
Christopher Zhao, Secretary, China Non-Metallic Minerals Association, China
12:10 The North American graphite industry: from a processors perspective
Stephen Riddle, President, Asbury Carbons, USA
12:30 India's graphite market: supply & demand dynamics
Shishir Poddar, Managing Director, Tirupati Carbon and Chemicals PVT Ltd, India
12:50 New major near term flake supply from Mozambique
Speaker TBA, Syrah Resources, Australia
13:10 Q&A session with all speakers
13:30 LUNCH | BUYERS FORUM | EXHIBITION
sponsored by 

Welcome speech from Donald Baxter, President & CEO, Alabama Graphite
Exhibition: an exhibition for new graphite suppliers, services companies and end users will provide the backdrop for all networking sessions during the conference, including the lunch
Buyers Forum: an extended lunch to allow for private meetings with all major suppliers of graphite with buyers/interested parties.
15:30 SESSION THREE: NEW SUPPLY PIPELINE
Chair: Mike O'Driscoll, Director, IMFORMED
Coffee served during session from 16:45
15:30 Julian Stephens, Managing Director, Sovereign Metals Ltd, Australia
15:45 David Christensen, Managing Director, Renascor Resources, Australia
16:00 Paul Gorman, CEO, Great Lakes Graphite, Canada
16:15 Tim McManus, CEO, Bass Metals, Australia
16:45 Doug Smith, Executive Chairman, Graphite One Resources, Canada
17:00 Cherie Leedon, Managing Director, Metals of Africa, Australia
17:15 John Parker, Managing Director, Lincoln Minerals, Australia
17:30 Steve Tambanis, Managing Director, Black Rock Mining, Australia
17:45 Networking Drinks Reception
sponsored by 
TUESDAY 15 NOVEMBER 2016
DAY THREE: CONFERENCE & WORKSHOPS
08:00 Networking Breakfast with Exhibitors, Benchmark & IMFORMED
09:00 SESSION FOUR: GRAPHITE DEMAND
Chair: Mike O'Driscoll, Director, IMFORMED
each speaker slot includes 10 minutes of Q&A
09:00 Batteries: An independent market overview and forecast to 2022
Sam Jaffe, Managing Director, Cairn Energy Research Associates, US
09:30 Anodes for batteries: current to future technologies
Dr Emma Kendrick, Chief Technologist – Energy Storage, SHARP Laboratories of Europe
10:00 The evolving use and applications of graphite in the foundry industry
Richard Clark, Senior Technical Specialist, Morgan Advanced Materials, USA
10:30 Flake graphite price outlook: the divergence of concentrate versus value added products
Andrew Miller, Analyst, Benchmark Mineral Intelligence, UK
11:30 SESSION FIVE: WORKSHOPS
Focused workshop discussions on key market and technical aspects of the graphite industry. A short 10 minute presentation from industry experts will introduce themes to be discussed. A closed door affair, Chatham House rules. No journalists permitted. Coffee and snacks to be served in each respective workshop.
Workshop 1: Batteries
Competing anode materials: trends in R&D
Technical problems with producing spherical graphite and synthetic graphite
Chair: Andrew Miller, Analyst, Benchmark Mineral Intelligence, UK
Presentations and discussion from:
Emma Kendrick, Chief Technologist, SHARP Laboratories of Europe
Joseph Li, Product Manager for Energy Materials, Superior Graphite, USA
Simon Moores, Managing Director, Benchmark Mineral Intelligence, UK
George Hawley, President, George C. Hawley & Associates, Canada
Don Baxter, President & CEO, Alabama Graphite, USA
Workshop 2: Industrials
Trends in graphite consumption in refractories and industrial markets
Considering other carbon materials: threats and opportunities
Chair: Mike O'Driscoll, Director, IMFORMED, UK
Presentations and discussion from:
Mike O'Driscoll, Director, IMFORMED, UK
Richard Clark, Senior Technical Specialist, Morgan Advanced Materials, USA
Thomas Junker, Managing Director, Graphit Kropfmühl, Germany
Dr Paschoal Bonadia Neto, Mineral Technology Manager, Mineral Technology Centre, Magnesita Refratários SA, Brazil
Shishir Poddar, Managing Director, Tirupati Carbon and Chemicals PVT Ltd, India
13:00 Lunch
14:30 Close of Conference
* subject to change
• Receptions, lunches, coffee breaks specifically designed for networking
• Private meeting space service and facilities
• and a stunning beach proximal location in California…