EARLY BIRD ENDS 27 MARCH

CALL FOR PAPERS

Please contact: Mike O'Driscoll mike@imformed.com
Welcome Reception Sponsor                                                                     Day 1 Lunch Sponsor
IMFORMED is delighted to announce
Oilfield Minerals & Markets Forum 2023
Hilton Post Oak Hotel, Houston
9-11 May 2023
Yet again we shall be delivering a topical programme with expert speakers covering the key issues and outlook insights for the supply and demand of industrial minerals used in the oilfield market.
In its eighth year, our unique Oilfield Minerals & Markets Forum consistently brings together under one roof the major players across the global supply chain, from mineral producers, processors, and traders to logisticians, financiers, and end use consumers.
Confirmed Speakers*
Oil & gas supply demand outlook
Panuswee Dwivedi, Project Manager, ADI Analytics LLC, USA
The energy transition: a reality check
Uday Turaga, CEO, ADI Analytics LLC, USA
Overview of oilfield chemicals & minerals: demand outlook
Dr Heike Held, Research & Analysis Associate Director, S&P Global Commodity Insights, USA
Barite market global overview
John Newcaster, Principal, IMPACT Minerals, USA
New chapter in barite supply
CIMBAR Resources Inc., USA
Broychim and Morocco barite supply update
Youssef Laghzali, Sales Manager, Broychim, Morocco
MICRODENSE™- A new building block to achieve operational efficiency in drilling & completion operations
Yohnny Gonzalez, Business Development Manager Americas Oilfield, Elkem ASA, USA
Frac sand market outlook
Justin Mayorga, Vice President – Shale Supply Chain Research, Rystad Energy, USA
Attapulgite supply and usage in oilfield applications
Joel Henley, Chief Commercial Officer Active Minerals International LLC, USA
Port logistics: the jugular for US oilfield mineral imports
Eric Battersby, Trade Development Manager, Port of Corpus Christi Authority, USA
*subject to change
Topics to include:
Oil & gas outlook

Regional mineral supply updates

New & alternative mineral sources

Oilfield mineral recycling

Market demand trends

Oilfield mineral applications

Drilling fluid developments

Proppants outlook

Logistics challenges

Processing solutions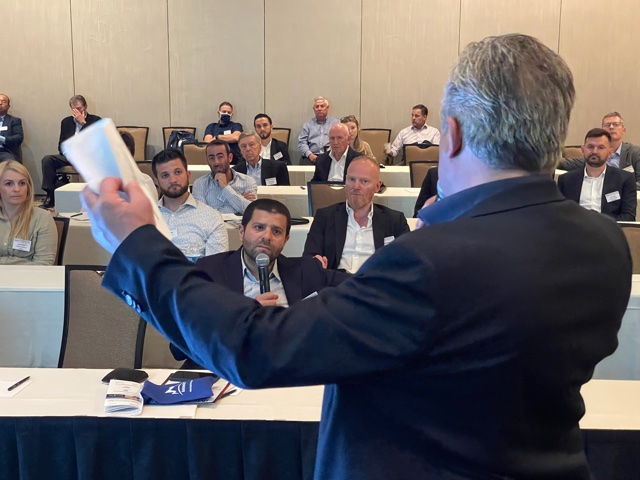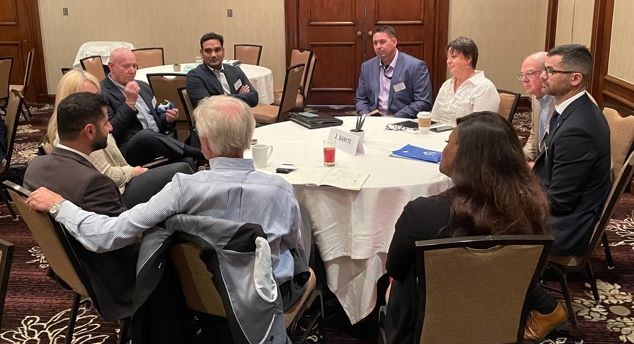 What our delegates had to say on last year:
"Excellent programme and roundtable networking. This face-to-face meeting is required to keep the business updated."
Lonnie Broussard AES Drilling Fluids, Purchasing & Distribution Manager, USA

"As expected you put on a fantastic Forum. It proved most informative. I believe your efforts provide a very worthwhile experience for all attendees."
Tom Eisenman, General Manager, Superior Weighting Products, USA

"Programme very interesting, high value for networking and getting latest market information."
Raymond Ding, Managing Director, Wuxi Ding-Long Mineral Co. Ltd, China

"The interaction between groups is exceptional. Brings all together in a great atmosphere."
Albert Wilson, COO, CIMBAR, USA

"Good programme and venue; great to be part of many valuable interactions, including difference perspectives presented."
Alistair John, Category Manager-Well Construction Fluids Bulk Chemicals, Schlumberger, USA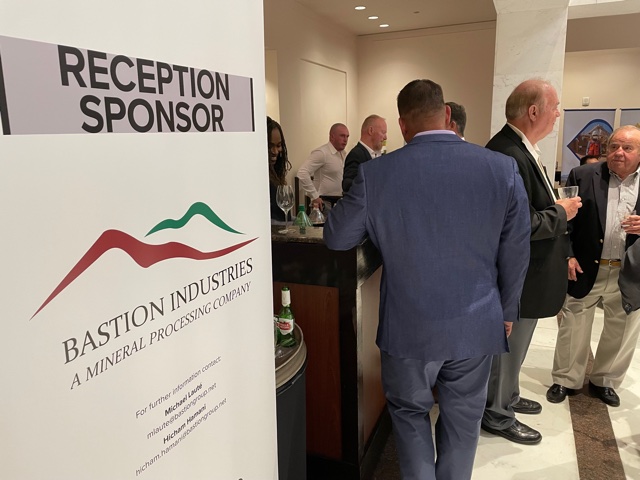 Find out about
Drilling technology and its impact on mineral selection and volumes

Global shale gas development, utilisation, and outlook

Proppant demand forecast by volume and type

The strategy behind groups providing an oilfield mineral portfolio

How oilfield service companies source and use oilfield minerals

The latest logistics and processing innovations to help cut costs

Supply/demand trends for barytes, bentonite, frac sand, and other oilfield minerals

Emerging proppant players and markets
Network with
Producers

Processors

Traders

Buyers

Supply chain managers

Processing technology providers

Economists

Data analysts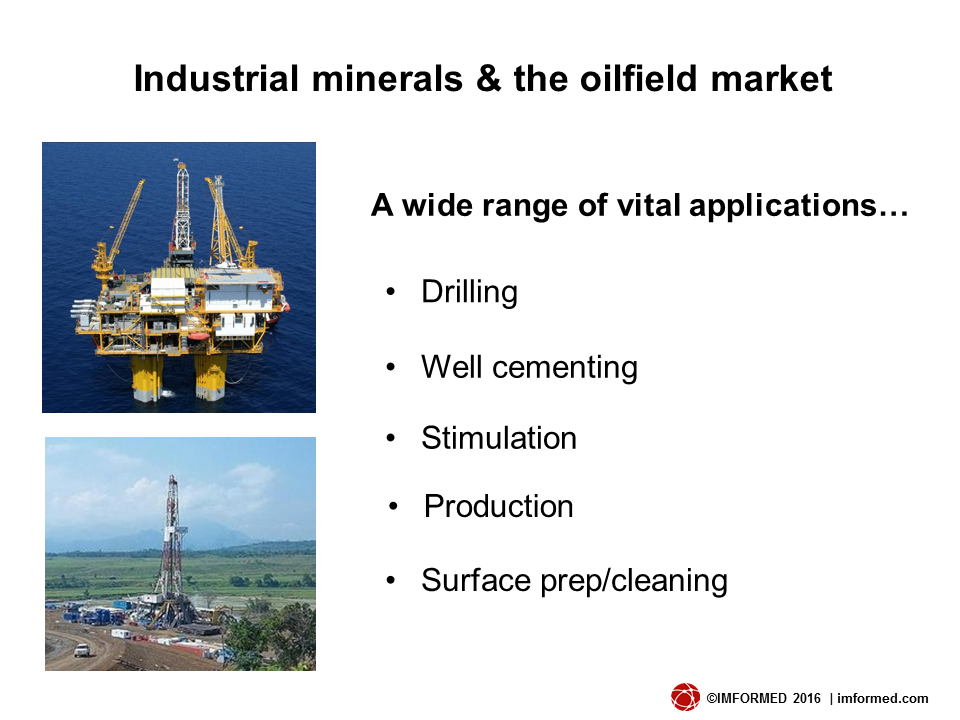 The networking and knowledge benefits to be gained by attending this Forum will be invaluable.