MagForum 2016 eyes options for suppliers & buyers
These are testing times for the global magnesia business. Producers are looking to diversify into non-refractory markets amid a significant downturn in the steel industry.
IMFORMED's inaugural magnesium minerals and markets conference, MagForum 2016, 9-11 May 2016, in Vienna, will be taking the pulse of the magnesia industry and looking to forward strategies.
Contact Ismene
T: 44 (0)7905 771 494 | ismene@imformed.com
Following a Field Trip to RHI's plant at Veitsch, this year celebrating its 135th Anniversary, the 2-day conference kicks off with a high profile keynote discussion panel featuring producers, consumers, and independent experts discussing the status and outlook for magnesia.
Moderated by Mike O'Driscoll, the panel comprises senior management participants drawn from RHI, Magnesita, Grecian Magnesite, and Refratechnik, while former Shinagawa Australia managing director, Richard Flook, provides an independent take on the market.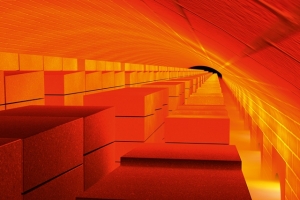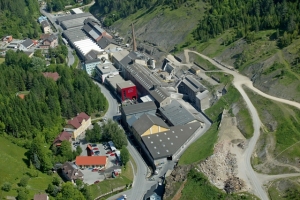 RHI's state-of-the-art refractories plant at Veitsch is the venue of the MagForum 2016 Field Trip. Courtesy RHI AG
As well as comprehensively reviewing world supply trends, MagForum 2016 will also shine a light on key non-refractory magnesia outlets.
These include market opportunities in environmental applications, hydrometallurgy, cement boards, welding, carbon capture, chemicals, flame retardants, and ceramics.
Despite the current downturn, refractories will remain a significant volume market for dead burned and fused magnesia, so MagForum 2016 will cover the latest developments in meeting raw material requirements as well as examining the outlook for refractory market drivers such as in steel, cement, and glass.
As anyone knows when markets get tough, it's networking and knowledge acquisition which proves decisive in market survival.
Many leading players have already registered, join them at MagForum 2016 to see how your company can benefit from an intelligently programmed and moderated magnesia conference.
PROGRAMME*
MONDAY 9 May 2016
FIELD TRIP: RHI VEITSCH PLANT
08.00-16.00 More details | Itinerary
Delegates wishing to participate should contact Ismene as soon as possible
T: 44 (0)7905 771 494 | ismene@imformed.com
WELCOME RECEPTION
18.00 Melia Hotel. Sponsored by RHI.
Welcome Address: Franz Buxbaum, Chief Operating Officer, RHI AG, Austria
TUESDAY 10 May 2016
09.00 Introduction
Mike O'Driscoll, Director, IMFORMED, UK
KEYNOTE DISCUSSION PANEL
09.15 Status & outlook for the magnesia market
Moderator
Mike O'Driscoll, Director, IMFORMED, UK
Panellists
Andreas Kriegl, Head of Raw Material Supply, RHI AG, Austria
Otto Alexandre Levy Reis, Chief Operating Officer, Magnesita Refratários SA, Brazil
Michael Tsoukatos, Business Development Director, Grecian Magnesite SA, Greece
Richard Flook, Managing Principal, Mosman Resources, Australia
Dr Hans-Jürgen Klischat, Head of Research & Development/Quality Management,
Refratechnik Cement GmbH, Germany
10.00 Coffee
GLOBAL SUPPLY TRENDS
11.00 Asia-Pacific magnesia supply round-up
Richard Flook, Managing Principal, Mosman Resources, Australia & Ian Wilson, Consultant, UK
11.30 Europe/Middle East/Africa magnesia supply round-up
Kerry Satterthwaite, Division Manager – Carbon & Chemicals, Roskill Information Services Ltd, UK
12.00 Magnesia in the Americas: Reliable stalwarts and new opportunities
E. Lee Bray, Mineral Commodity Specialist, US Geological Survey, USA
12.30 Lunch
DEAD BURNED MAGNESIA | FUSED MAGNESIA
14.00 High purity magnesia raw materials for refractories
Sonja Larissegger, Technical Marketing Manager, RHI AG, Austria
14.30 Fused magnesia trends and global outlook
Asım Bilge, Production Engineer, DBM & FM Production Dept., Kümaş Manyezit San. AŞ, Turkey
15.00 Coffee
PROJECT DEVELOPMENT | CEMENT BOARDS
15.30 What it takes to bring a successful magnesite project to market
Paul Rix, Director, Archer Exploration Ltd, Australia
16.00 Modelpan: a new generation of magnesia building boards
Sibel Hizlan, General Manager, AK ALEV, Turkey
16.30 Close of Day 1
WEDNESDAY 11 May 2016
REFRACTORIES | WELDING
09.00 Refractory market drivers outlook for magnesia
Ted Dickson, TAK Consultancy, UK
09.30 The use of magnesia in welding applications
David Fedor, Global Consumable Chemicals Manager, Lincoln Electric Co., USA
10.00 Coffee
ENVIRONMENTAL | FLAME RETARDANTS
11.00 Emerging environmental & high value applications for magnesia
Akio Ishida, Director & Managing Executive Officer, Ube Material Industries Ltd, Japan
11.30 Flame retardant & chemical markets
Samantha Wietlisbach, Senior Analyst, IHS, Switzerland
12.00 Lunch
HYDROMETALLURGY | CERAMICS | CARBON CAPTURE
13.30 Magnesia: its use and abuse in hydrometallurgical applications
Mike Miller, Mike Miller Consulting Services, Australia
14.00 The use of magnesite in the production of ceramics
Eleni Iskou, Sales Manager for Specialities, Grecian Magnesite SA, Greece
14.30 A new magnesite processing technology for highly reactive CCM, with Direct CO2 capture
Dr Mark Sceats, Chief Scientific Officer and Executive Director, Calix Ltd, Australia
15.00 Close of Conference
*subject to change
Contact Ismene
T: 44 (0)7905 771 494 | ismene@imformed.com