IMFORMED announces H1 2016 conferences
Recycling | Logistics | Magnesia | Oilfield
IMFORMED is delighted to announce confirmed dates and venues for the first half of 2016.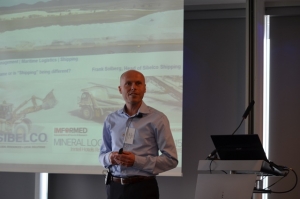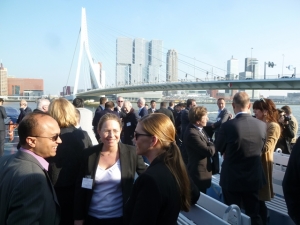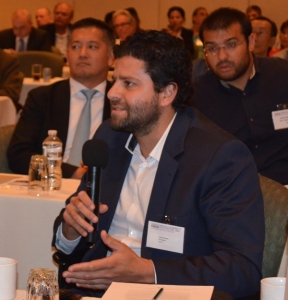 In response to this year's success of our inaugural Mineral Logistics and Oilfield Minerals & Markets Forums, we shall be running these again in 2016. As well as fresh and topical programmes, we shall be running associated field trips – please look out for updates (you can register your interest and receive all our alerts online).
New to our portfolio in H1 2016 will be Forums focusing on the Secondary Raw Material and Magnesia markets: Mineral Recycling Forum 2016, MagForum 2016. Please click on the Forum titles below for more details.
Register before 31 December 2015 for special discounts
Sponsorship and exhibition opportunities ismene@imformed.com
Call for Speakers mike@imformed.com
Mineral Recycling Forum 2016, Rotterdam
As the minerals industry strives towards sustainable development, Secondary Raw Materials (SRM) have emerged as an important source of industrial minerals for a range of consuming markets.
Developments in sourcing, processing, and quality control, as well as rising primary raw material prices, have enabled the economic recycling of minerals contained in certain industrial waste products, eg. refractories, steel slag, fly ash.
Mineral Recycling Forum 2016, 14-15 March 2016, Rotterdam brings together an expert panel to discuss the latest trends and developments in SRM sourcing, supply, processing, quality control, logistics, and crucially, their market applications.
Mineral Recycling Forum 2016 will be of interest to all those active in the sourcing, processing, distribution and use of SRM, and especially established industrial mineral suppliers and buyers keen to assess the outlook for competitive and substitute materials.
MagForum 2016, Vienna
In response to market demand, IMFORMED is delighted to announce its inaugural MagForum 2016, 9-11 May 2016, Vienna – the biennial conference for all those active in the development, supply, processing, logistics, and market application of magnesium minerals.
The Forum will cover the full spectrum of the magnesia business, including insightful supply round-ups, market trends and analysis, projects in the pipeline, the latest technical innovations, logistics solutions, and processing developments.
As we start putting the programme together we are very pleased to announce the participation of RHI AG as our leading sponsor, hosting a visit to its Veitsch facility and the Welcome Reception, both on Monday 9 May 2016.
For past Forum programmes, attendees, pictures, and feedback please click here.
Enquiries:
Registration, Exhibits, Sponsorship | Ismene Clarke ismene@imformed.com
Presentations, Programme | Mike O'Driscoll mike@imformed.com
Mike & Ismene will be attending UNITECR 2015, Vienna, 15-18 September 2015 and Ceramitec 2015, Munich, 20-22 October 2015 – please stop by for a chat
We look forward to meeting you in 2016 if not before!!