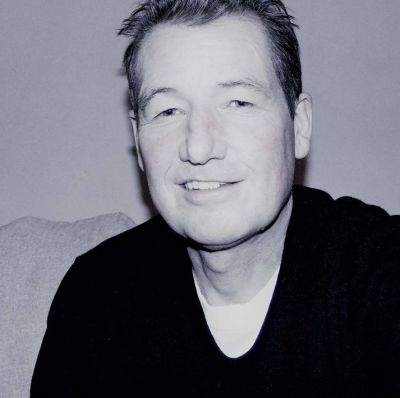 It is with great sadness that we report the passing of Phil Owen, popular and much befriended Advertisement Manager of the former Industrial Minerals magazine.
Phil, 56, died peacefully in his sleep on 16 February 2021.
As anyone who met him knew, Phil was a very proud Welshman and loved his rugby. He grew up in Caerphilly, a town just north of Cardiff. Born on 6 September 1964, he attended St Martin's Comprehensive, Caerphilly before taking a degree in history at the University of Leicester.
Many of IMFORMED's clients and the global industrial minerals community will fondly recall Phil's invaluable eight year stint at the former Industrial Minerals magazine (IM; see "So, farewell then Industrial Minerals magazine…").
Phil joined IM as Deputy Advertisement Manager in January 1991 (reporting to a certain Ismene!), and became Advertisement Manager in January 1994 (on Ismene's (first) departure), responsible for all advertising sales across IM print products.
It was a golden period for IM, with issues of many pages adorned with advertising, and high conference attendance. By the time this author became Editor of IM in 1995, a formidable Editorial-Ads team had evolved led by Mike O'Driscoll and Phil Owen.
Some of this author's finest memories at IM were with Phil, touring the world together visiting clients and operations and running conferences from Aachen, Denver, Rio de Janeiro, Beijing, Kuala Lumpur to Tokyo.
Phil had an easy-going and friendly approach to his work, which, when combined with his ability to talk with anyone about anything, enabled a swift rapport with customers which for many developed into longstanding friendships.
As is so important today as it was then, socialising with customers and maintaining connections came easy to Phil, and made being on the road with him such a joy.
Some of the many high points included an unforgettable experience as part of the tiny overseas contingent at the 1st Brazilian Symposium on Industrial Minerals in 1992, in the remote spa town of São Lourenço, Minas Gerais; and hosting delegates in a crammed hotel bedroom on the eve of the 3rd Chinese IM Conference, Dalian to watch England play New Zealand at the 1999 Rugby World Cup.
However, after eight years at IM Phil decided to call it a day in mid-2002, and was happy to drop out of the business media rat race and move north with his family to Wetherby, near Leeds.
Phil retained some attachment to publishing by working locally in sales with The Book People, and then latterly, with an interest in horticulture, pursued work with his local council's Parks and Environmental Services team.
He will be sorely missed by all those in the industrial minerals fraternity that knew him, either as colleague or customer.
Phil is survived by his wife, Catherine, and children Sam, Tom, and Libby.
Any donations in memory of Phil are welcome to Cancer Research UK, please see here.