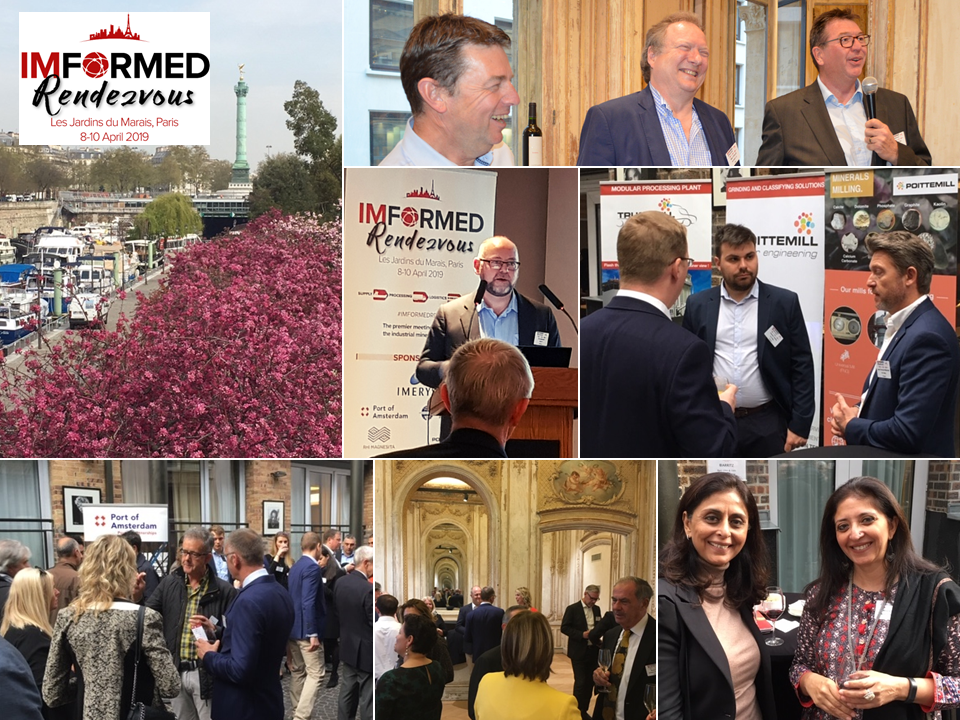 Just a quick note to say a big thank you to all our sponsors, speakers, and delegates for supporting and participating in such positive fashion at our inaugural IMFORMED Rendezvous this week (8-10 April, at Les Jardins du Marais).
It was a real pleasure to facilitate such a vibrant forum on its first outing for a wonderful international community of like-minded players in the industrial minerals business, all wishing to network and seek new opportunities.
The reception hosted by Imerys at the beautiful Éléphant Paname, with its exquisite cuisine, was most memorable.
As usual, we shall be publishing a full review of Seen & Heard in Paris in the coming weeks.
See you again soon and watch this space for news of our next Rendezvous!
 
Thanks to Imerys for pictures above
---
Coming up in 2019
Click on the above for details, or contact