COVID-19: Ensuring the health and safety of our attendees is our top priority. This Forum is planned to be in-person, unless circumstances dictate an online version prevails. ALL attendees must read and agree to our Covid Advisory & Agreement – available to download on this Forum's Registration webpage.


Lead Sponsor & Field Trip Host                Day 1 Reception Sponsor
Exhibitors
Supporting Partners
        
---
IMFORMED is delighted to announce
MagForum 2022
Grand Hotel Huis ter Duin (Noordwijk), Amsterdam, 7-9 June 2022 (Field Trip 10 June)
The conference for all those active in the development, supply, processing, logistics, and market application of magnesium minerals.
MagForum is our largest event and regularly attracts some 250 senior management players from across the global magnesia supply chain from mine to market.
MagForum 2022 will bring together a panel of leading experts to examine and discuss the latest trends and developments in the magnesia minerals market, with a superb Field Trip to the magnesia operations of Nedmag at Veendam (on Thursday 10 June).
Confirmed Speakers*
Sustainable magnesia production for non-refractory markets
Dr. Franz X. Spachtholz, President & CEO, Baymag Inc., Canada
CO2 separation technology developments for magnesia production
Phil Hodgson, Managing Director & CEO, Calix Ltd, Australia
Changing times require a new approach to magnesia sourcing & trading
Andreas Pabst, Managing Director, Cofermin Group & Sally Wulf, Marketing Manager, IMagine, Germany
Look under the hood: refractory design drives raw material requirements
Glenn McIntyre, Director – Material Technology, HarbisonWalker International, USA
Steel market outlook
James King, Consultant, UK
Magnesium chemicals review & outlook
Samantha Wietlisbach, Director Minerals Research & Analysis, S&P Global Commodity Insights, Switzerland
Improvement of thermal conductive MgO filler and different MgO approaches
for environmental applications
Kazuaki Hamada, Director & General Manager, Magnesia Division, Ube Material Industries Ltd, Japan
Refractory dolomite supply & demand trends
Mirko Grassi, Marketing & Application Manager, Dolomite Franchi SpA, Italy
Sustainability above and below ground: development of dunite and the Evia magnesite mine
Pantelis Vetoulas, Commercial Manager & Dr. George Bourmas, Operations Manager, Grecian Magnesite, Greece
A new digital platform for remote management of magnesite ore sorting
Carolina Vargas, Area Sales Engineer Europe, MENA, India, TOMRA Mining, Germany
Exploration for alternative magnesia sources
Dr Ian Wilson, Ian Wilson Consultancy, UK
ECO2 Magnesia: high purity (99%+) and low carbon footprint MgO from serpentinite
Paul Boudreault, Business Development, & Maxime Couillard, Director Engineering, ECO2 Magnesia, Canada
CO2 neutral high purity MgO from Record Ridge Serpentine
Dr Fouad Kamaleddine, Technical Advisor, West High Yield Resources Ltd, Canada
Opportunities for use of MgO in magnesium metal production
Aaron Palumbo, Partner, Garrison Minerals, USA
* subject to change
Delegates on MagForum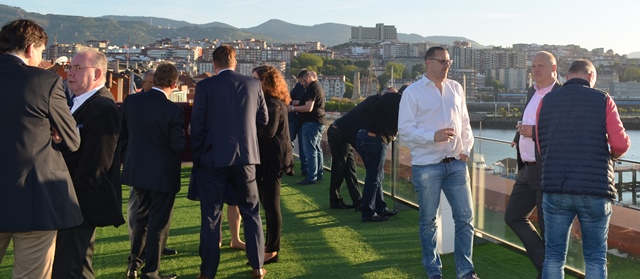 "A fantastic event. We had a great opportunity to find partnerships, players, and distributors worldwide. Presentations were fantastic and contemporaneous about new processes, world magnesia production and markets."
Salvelino Nunes, Technical Manager, Buschle & Lepper, Brazil

"Excellent organisation and programme. I learned a lot and was able to make many great connections."
Jenny Warburton, General Manager, HarbisonWalker International, China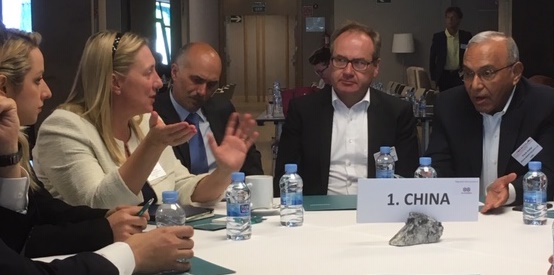 Overlooking the North Sea across grass-covered sand dunes and a wide sandy beach, Grand Hotel Huis ter Duin is an iconic sight on Noordwijk's peaceful coastline.
It has been a chic beach retreat for more than a century, welcoming guests with a grand marble lobby and 254 stylish guestrooms, suites, and penthouses – many with stunning sea views. Michelin-starred Restaurant Latour adds to the hotel's prestige, with its haute cuisine and fine wines. More details here

Join the MagForum community 
The only conference you'll need to attend if you're in the magnesia business