CALL FOR PAPERS
Interested in presenting? Please contact: Mike O'Driscoll mike@imformed.com


The latest trends and developments in China's refractory minerals supply, processing, logistics, and market demand
FIELD TRIP: Haimag mine & plant, Haicheng, Liaoning, Thursday, 15 September 2022
Lead Sponsor & Field Trip Host
Coffee Break Sponsor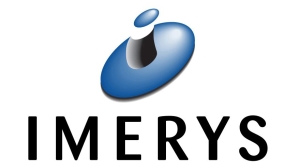 Supporting Partners
China: what's happening?
Find out by attending IMFORMED's China Refractory Minerals Forum 2022, InterContinental, Dalian, 12-14 September 2022.
The world's largest source of refractory raw materials is undergoing continual change prompted by a range of factors impacting resource utilisation, ownership, production, availability, and pricing.
This Forum provides an invaluable networking and knowledge acquisition opportunity on the latest issues, trends, developments and outlook for China's refractory minerals and their market demand domestically and worldwide.
Whether supplying, processing, trading, shipping or buying and using Chinese refractory minerals, this Forum will be a vital hub for your business.
Bringing together an expert panel to discuss the latest trends and developments in Chinese refractory mineral supply, processing, logistics, and markets.
An exclusive opportunity to not only network with the leading players in the market, but also to visit China's primary refractory magnesia producing centre – an optional Field Trip on Thursday 15 September to operations in Haicheng, Liaoning (more details).
Market Outlook

Influencing Factors

Aluminas

Bauxite

Fused Alumina

Dead Burned Magnesia

Fused Magnesia

Spinel

Calcium Aluminate Cements

Graphite

Mullite

Silicon Carbide
Click here for recent online reports by IMFORMED:
Delegate Feedback on our 2018 Forum:
"Good reports and presentations, excellent analysis and discussion"
Binay Krishna, Head of Refractories, ArcelorMittal Europe, Luxembourg

"Excellent content, excellent organisation, great venue"
Will Walker, Sourcing Manager, Lincoln Electric Co., USA

"Very good, covered a good overview of what's happening in China. Easy to register online"
Matthew Bailey , Procurement Manager, Shinagawa Refractories Australasia, Australia