Supply and demand trends revealed by Simon Moores, Benchmark Mineral Intelligence
The use of graphite in lithium-ion batteries has been a huge topic of discussion over the last few years.
Naturally, this has ramped up interest in the carbon mineral and demand appears to be growing. How the increase in graphite consumption in Li-ion batteries may impact flake graphite availability for its other established markets, such as in refractories and foundry, remains to be seen and is a significant topic.
This will be one of the key discussion points at Graphite Supply Chain 2016, 13-15 November 2016, Newport Beach organised by IMFORMED and Benchmark Mineral Intelligence.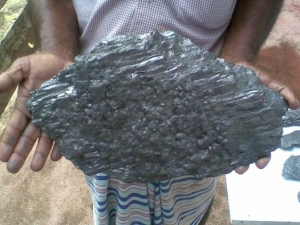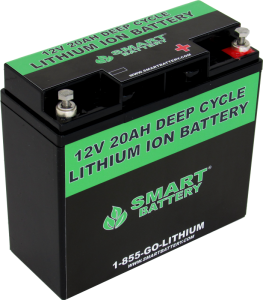 Jocelyn Aspa of Investing News Network recently interviewed Simon Moores, managing director of Benchmark Mineral Intelligence, about the graphite sector, including:
Graphite demand
How China's export restrictions will affect the market
If investors should be supporting projects elsewhere
Why most of the world's graphite comes from China
What trends in the graphite space investors should be looking at
Will graphite demand increase by 200% over the next four years
INN: You mentioned in a May blog post that you expect graphite demand to more than treble in four years. What are the biggest drivers of that change?
SM: Lithium-ion battery uptake across the world and in many areas of our lives is no doubt the biggest driver of this change.
The emergence of pure electric vehicles and stationary storage, particularly in China, is reshaping the way we use and store energy and this is having a major impact on lithium-ion battery raw materials, especially graphite, lithium and cobalt.
INN: China is once again being targeted for unfair export restrictions, including graphite, as you have noted. How could this affect the graphite market?
SM: Overall, I expect it to have little impact on the flake graphite raw material but it could have a wider reaching impact on value added products. China tends to dominate these situations economically and I suspect this will be the major factor.
INN: You also wrote about droughts in China having an effect on graphite production there. Since China is currently the world's largest flake graphite producer, what does this fragility of production mean for global graphite supplies? Should investors be supporting projects elsewhere?
SM: I have spent the past few weeks in Shandong to experience this first hand and it is no doubt having a negative impact on those processing and mining companies operating there.
The more serious trend shaping the graphite industry however is the price performance of flake graphite over the last two years, which has pushed higher cost miners and processors in China out of business.
This is capacity that has indefinitely come off-stream and will have an impact when flake graphite's industrial markets rebound.
A second trend is the pollution situation – air and ground – that has impacted local communities in Shandong, China's historical graphite producing area. Both of these economic and environmental factors have forced more than half of the regions graphite companies to close since 2012-2013.
There is still mining in the area, however, but at a very low level with the majority of flake being transported from Heilongjiang to Shandong's processors.
Refractories: Global trends and the future for graphite's biggest market
Dr Paschoal Bonadia Neto, Mineral Technology Manager, Mineral Technology Centre, Magnesita Refratários SA, Brazil
The evolving use and applications of graphite in the foundry industry
Richard Clark, Senior Technical Specialist, Morgan Advanced Materials, USA
INN: Why does most of the world's graphite come from China?
SM: It's a function of geology and markets. Some of the world's largest flake graphite deposits are located in China's north-east. The country also has an abundance of smaller flake graphite deposits in the central provinces.
Meanwhile, China's sprawling steel industry between the 1980s and 2000s ensured a localised market for the product and this resulted in many graphite mines and plants opening up shop in the 1980s. As a result, many higher cost flake mines in the rest of the world closed.
This is slowly changing, however; many mines in China are no longer low cost (sub-$400 per tonne) – as seen with Shandong – and are slowly closing one by one.
The grades in China vary: from 3% to 5% in Shandong to 10% to 15% percent in Heilongjiang. However, Heilongjiang only has medium flake graphite while Shandong's deposits also have a good proportion of larger flakes up to +32.
China: the future for graphite supply and demand
Haibo Mo, Deputy General Manager, Qingdao Hensen Graphite Co., China
INN: What other trends and catalysts can investors watch out for in the graphite industry this year?
SM: The value added trend is something to watch closely. While flake graphite's overall price has been depressed in recent years, many companies in Europe and the US have made good margins on specialist, value added products such as expandable, spherical and micronised graphite.
Expandable graphite – a flame retardant – is seeing strong growth prospects as more environmentally damaging alternative such as brominated products are being outlawed.
Meanwhile, the demand for spherical graphite is going through the roof. Last year, Benchmark Mineral Intelligence tracked the total battery anode market as 80,000 tonnes, 52,000 tonnes of which was natural spherical graphite. This year that overall market will growth to 100-110,000 tonnes with natural spherical cementing its dominance over synthetic graphite.
These value added products are offering a completely different business prospect to flake graphite raw material. It's a value game.
Batteries: An independent market overview and forecast to 2022
Sam Jaffe, Managing Director, Cairn Energy Research Associates , USA
Anodes for batteries: current to future technologies
Emma Kendrick, Chief Technologist Energy Storage, SHARP Laboratories of Europe Ltd, UK
INN: Do you still believe that demand for graphite will increase by 200% in the next four years? Why or why not?
SM: We believe the lithium-ion battery anode market could grow to at least 250,000 tonnes by end-2020. If you visit China and speak to these lithium-ion battery producers, something we do at Benchmark, then you realise how much growth the companies are planning for.
One such meeting I had recently resulted in the company more than trebling its output to 10GWh in under two years. We saw the plant and the new expanded area under construction. This equates to 12,000-15,000 tonnes of spherical graphite which is derived from 26,000-33,000 tonnes of flake graphite.
This is just one example of how China is forcing change in the industry. It's not just about Tesla and its huge gigafactory: over 70% of new lithium-ion battery demand is coming from China.
We are already seeing the impact of this growth on uncoated spherical graphite prices which are up 10% this year.
Link to original interview page at INN
---
Seeking world sources of graphite production?
Primary world sources and production capacity of key refractory raw materials