It was great to be back at the SME Annual Conference & "MINEXCHANGE" Expo in Denver after a five-year absence, catching up with friends, making new contacts, and taking the pulse of the North American minerals industry.
From 26 February to 1 March 2023 >6,500 attendees participated in >120 technical sessions and visited MINEXCHANGE 2023, a vibrant exhibit hall with >500 companies exhibiting in 803 booths.
The overarching theme of the conference was "Investing in Success – Building Trust in Mining". Topics under the spotlight in particular were
Supplying minerals critical to powering a green economy
ESG
Initiatives for a sustainable future
Proceedings were formally, and given this year's theme, most fittingly opened by Dr Ihor Kunasz, (title image above, and below) past SME President and world-renowned expert in lithium (among many accomplishments was his defining of brine deposits and developing models to aid lithium extraction).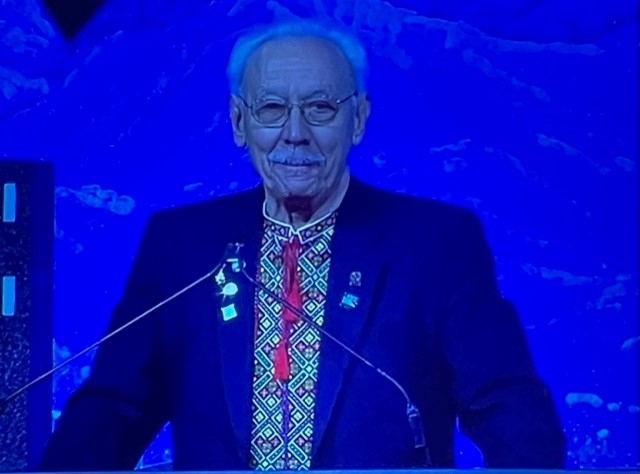 His linguist talents were also on show as he welcomed delegates in four languages, including Ukrainian, from which he has ancestral roots.
Given the key themes, there was a plethora of presentations across the sessions covering critical minerals supply and demand (dominated by lithium and rare earths), and also recycling and use of secondary mineral resources.
To this end, IMFORMED was invited to present the opening slot in the Industrial Minerals & Aggregates Division's Innovations session.
Mike O'Driscoll presented "Going where the minerals are greener", a wrap-up of the latest trends and developments in recycling industrial minerals.
Certainly the industry is entering a new era of mineral sourcing in which mineral recycling will play a significant role. In essence, tomorrow's "mining" will in large part be efficient and economic utilisation of today's industrial waste.
But many in the industry are only just feeling their way forward, and with many questions:
How to go about getting involved in this sector?
Whether to vertically integrate? Invest in an in-house business/plant?
How much and how far to invest?
Partner with an independent recycler?
Join forces with same-sector players?
And crucially, what impact will it have on customers and markets?
The presentation outlined the main trigger points of this new era, trends and developments with examples, concluding with challenges and opportunities.
Hear first hand all the latest on industrial mineral recycling at IMFORMED's

Presentations include
How is the minerals sector balancing Climate, Circularity, Criticality and Competitive business models in time of crisis?
Dr. Aurela Shtiza, Director Industrial Affairs & Raw Materials, IMA-Europe, Belgium
Combining science and business in efficient use of circular materials
Janne Rauramo, Exec. VP Strategic Partnerships & Jenni Kiventerä, Research & Development Director, Betolar Plc, Finland
Closing the loop on the lithium-ion battery supply chain
Daisy Jennings-Gray, Senior Price Analyst (Lithium and Graphite), Benchmark Mineral Intelligence, UK
MIRECO: the key force in closing the cycle – circular raw materials developed from used refractories
Patrick Stahl, Director Sales & Product/Material Management, MIRECO & Barbara Zocratto, Sales & Market Development Manager, RHI Magnesita
Seen & Heard in Denver
 Congratulating Dr Ihor Kunasz on his soon-to-be published opus "The Lithium Legacy", surely the definitive reference text on all things lithium (more details)
Catching up with Paul Moore, Editorial Director & Owner, International Mining (centre) and Tom Newman, Chief Geologist, Holcim (US) Inc. (right).
Chatting about the good ole times with Peggy Dalheim and Joy of The Mineral Lab.
On the MINEXCHANGE floor with Dr Barry Wills, Senior Partner, Minerals Engineering International (right), in discussion with Chris Martin, President, RSG Inc. (left).
The Industrial Minerals & Aggregates Division Luncheon was treated to a talk by Lithium Americas on its clay-hosted lithium deposit development at Thacker Pass, Nevada, touted as "the largest known lithium resource in the United States and the next large scale lithium mine".
Welcoming Kevin Schraden back to the minerals sector with his new position as US and Canada Sales Manager, Filtration and Thickening Systems, at Diemme Filtration Srl.
At the International Reception, from left: mineral processing guru Dr Barry Wills, Senior Partner, Minerals Engineering International, Daniel Gleeson, Editor, International Mining, Albert Li, China Analyst, Benchmark Mineral Intelligence, Mike O'Driscoll, Director, IMFORMED, and Phil Playle, Sales Director, International Mining. Picture courtesy Barry Wills.
Industrial Minerals & Aggregates Division Awards
Russell T. Winn: A. Frank Alsobrook Industrial Minerals & Aggregates Division Distinguished Service Award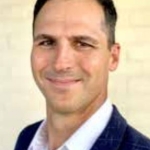 "In recognition of service, dedication, professionalism and ongoing commitment and inclusiveness to the Industrial Minerals & Aggregates Division, SME and his scientific community." Rusty Winn is an industrial minerals and aggregates geologist with more than 20 years of experience. He has served in multiple positions throughout SME for the past 15 years and is engineering manager with Permian Basin Materials, Texas. Some of his oversight includes exploration, environmental compliance and project management across 32 aggregate and ready-mix operations.
Riddhika Jain: Industrial Minerals & Aggregates Outstanding Young Scientist Award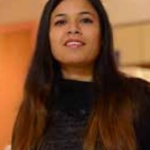 "For consistently contributing to technology development of fine particles separation or concentration by novel means that has application in many fields including industrial minerals." Riddhika Jain specialises in the energy-efficient beneficiation of minerals and is working as product support engineer, stirred mills with Metso Outotec. Her current research interests include ultrafine grinding of battery and precious metals. Her past 10 years of work experience include various roles such as product manager, product development manager and sales engineer with Metso Outotec, Outotec and Sandvik.
J. Richard Kyle: Hal Williams Hardinge Award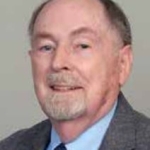 "In recognition of his efforts as an educator, mentor, geoscientist, editor and mining professional; and his contribution to the knowledge, education of industrial minerals, and earth resources." Richard Kyle currently is a professor emeritus of geological sciences and a senior geological advisor with the Texas Bureau of Economic Geology in the Jackson School of Geosciences at the University of Texas at Austin. He received a Ph.D. in geology from the University of Western Ontario and worked in minerals exploration prior to joining the University of Texas faculty. He is a long time participant in the Forum on the Geology of Industrial Minerals and is a member of the SME Legion of Honor.