Shipping Outlook | Kaolin from Brazil | New Silk Way | Mineral Inspection |  Fertiliser Minerals
By 2020 the largest sea lock in the world will open in IJmuiden, increasing the Port of Amsterdam's total transhipment tonnage from 96 to 125m tonnes.
The new sea lock will be larger, wider, and tide independent, enabling a new generation of vessels to transport industrial minerals to the Port of Amsterdam.
Attendees of Mineral Logistics Forum 2017, 10-11 April , The College Hotel, Amsterdam, will have an exclusive visit to SHIP – the new Lock and Port Information Centre offering a unique insight into the construction of the world's largest sea lock – as part of the conference programme on Tuesday 11 April.
This follows a day of high level presentations on Monday 10 April discussing the latest trends in industrial mineral supply chain logistics and a convivial dinner, sponsored by Yasheya.
KEYNOTE PANEL DISCUSSION: Total Supply Chain Management
Port of Amsterdam, Widescope, OBA

Dry bulk shipping market overview
Marc Pauchet, Senior Dry Analyst, Maersk Broker, Denmark

Specifics of mineral handling in the Port of Ghent
Danny Vancoppenolle, Commercial Manager, Port of Ghent, Belgium

Efficient and secure transit of goods through the worldwide global supply chain system
Nik Delmeire, Secretary General, European Shippers' Council, Belgium

New Silk Way Logistics
Kees Kuijken, CEO & Erik Loijen, General Manager, KLG Europe, the Netherlands

Shipping kaolin from the Amazon to Europe
Jef Brepoels, Supply Chain Manager, KaMin, the Netherlands

Supply chain logistics for fertilizer minerals
Manfred Stolk, European Supply Chain Manager, ICL Fertilizer Europe CV, the Netherlands

The role of mineral inspection in logistics
David Chanet, Control Union, Belgium

Are there still mineral logistics opportunities today?
Robert van Muiden, Managing Director, RoBuLog, the Netherlands
IJmuiden New Sea Lock
The new lock will be 500 metres long, 70 metres wide and 18 metres deep, and is being constructed at a cost of €500 million at the entrance of the North Sea Canal at Ijmuiden, providing access to the Amsterdam port region.
Construction by OpenIJ began in January 2016 and the new lock will be available for shipping at the end of 2019. From then on, the port of Amsterdam will be accessible 24 hours a day.
The project is an alliance of the Dutch Ministry of Infrastructure and the Environment, the Province of North Holland, the City of Amsterdam, Havenbedrijf Amsterdam NV and the Municipality of Velsen.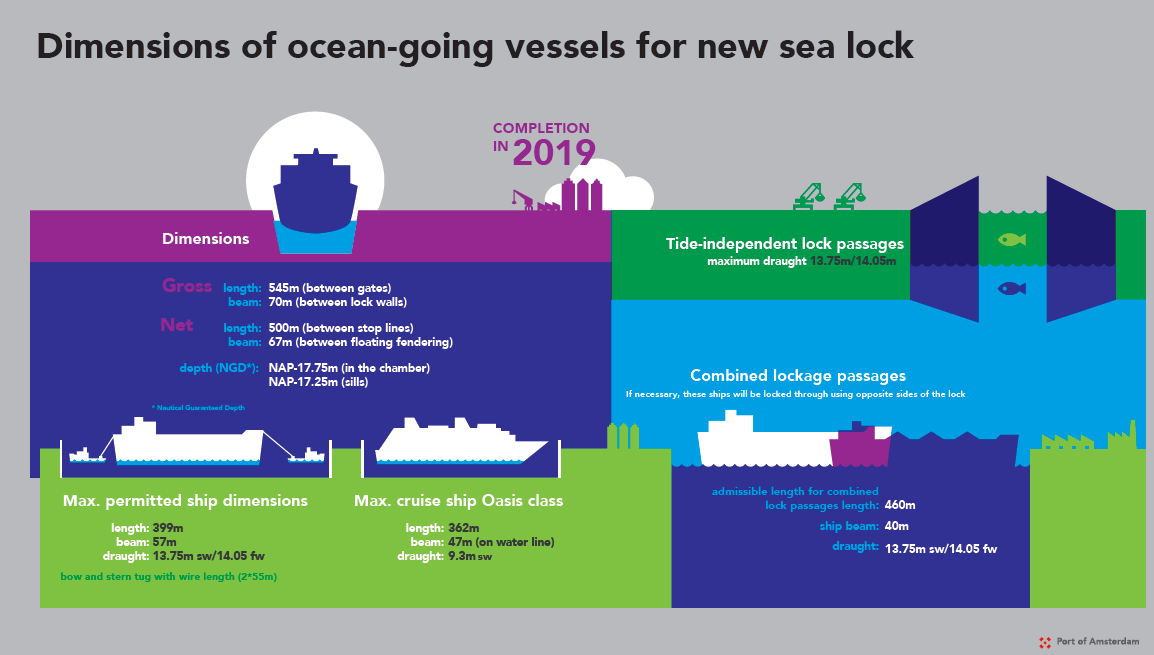 Contact: Ismene ismene@imformed.com | T: +44 (0)7905 771 494