IMFORMED Rendezvous Roundtable Host Dan Eyde receives SME Fellow Award
For understandable reasons, this year's gathering of the global minerals community at the Society for Mining, Metallurgy & Exploration (SME)'s annual meeting (MINEXCHANGE 2021 SME Annual Conference & Expo) was an online occasion.
Title Image St. Cloud Mining Co. produces 42-45,000 tpa of natural zeolites for a wide range of markets at Winston, New Mexico; the largest producer of high quality natural zeolites in North America and the only company in the world that owns and operates a complete suite of unique zeolite mineral deposits encompassing the entire spectrum of commercially viable natural zeolites. Courtesy St. Cloud Mining
Nevertheless, the virtual event successfully took place 1-5 March and as ever a clutch of prestigious awards were presented to those within the industrial minerals community. Here is a brief summary.
Dan Eyde receives SME Fellow Award
The SME Fellow (previously Distinguished Member) class of membership was established by SME to honour those members who achieve distinction deemed worthy of special recognition. It acknowledges members who have attained eminence in industry or the academic world, or who have made significant and sustained contributions to SME.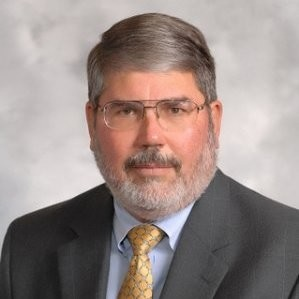 Daniel T. Eyde is the Chief Technology Officer of St. Cloud Mining. In 1981, he co-founded GSA Resources Inc., acquiring it in 1999. GSA merged with Zeox Corp. in 2007 and was acquired by St. Cloud Mining Co. in 2010. Eyde became Chief Technology Officer, then President through 2017. From 2011 to 2016, St. Cloud worked on the clean-up of the Fukushima nuclear reactor in Japan.
He has a BS and BA, and started as a geological engineer at the University of Arizona, where he became an SME student member. He served in the US Marine Corps, reaching the rank of sergeant. He is a registered professional geologist in Arizona and has written extensively on industrial minerals.
Eyde received the SME Industrial Minerals & Aggregates Division's Outstanding Young Scientist Award in 1989 and the Mining & Exploration Division's Ben F. Dickerson III Award in 2020. He is an American Institute of Professional Geologists Certified Professional Geologist (AIPG-CPG) and an SME founding registered member. Dan serves on the governing council of the International Natural Zeolite Association. He holds two patents.
For established players seeking new horizons & newcomers evaluating industrial minerals

An expert panel explaining crucial global trends and developments shaping the outlook for the industrial minerals business

Logistics | Critical Minerals | CO2 + Energy Challenges | Next Economic Cycle | Mineral Pricing | From Strategy to Profit | Grinding & Classifying Developments | Trading Transformation
Dr. Nikhil C. Trivedi receives the Frank F. Aplan Award
The Frank F. Aplan Award recognises engineering or scientific contributions that further the understanding of the technology of coal and/or mineral engineering. The award was established by AIME in 1989 as a tribute to Frank F. Aplan for his lifelong productive career in coal and mineral processing research and education.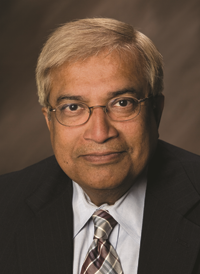 The Mineral Processing Division and the Coal & Energy Division Frank F. Aplan Award Committee has selected Nikhil Trivedi, long-time member of SME, as the 2021 recipient of the prestigious Frank F. Aplan Award: "for outstanding technical contributions to the field of mineral engineering, especially in advancing the commercialization of innovative ultra-fine particle technology in industrial-mineral applications and creation of valued industrial-mineral products."
Trivedi has spent his entire professional career on industrial mineral products for use in the paper, polymers and building-products industries. He earned his PhD from the University of Minnesota in mineral engineering and microbiology. He served on the Research Advisory Committee of the Institute of Paper Science and Technology at Georgia Tech. He also helped establish the Brussels-based Industrial Minerals Association-Europe and served on its board of directors for the first 10 years.
He is a senior partner with Idekin, an international consulting group involved in managing intellectual-property portfolios for clients. In addition, Idekin helps establish and manage strategic alliances. Trivedi is an honorary member of AIME and served as its president in 2016. He is an SME Fellow and was president of SME in 2010. He is currently serving as president of OneMine.org.
Jerry Gauntt receives the A. Frank Alsobrook Distinguished Service Award
The Industrial Minerals & Aggregates Division A. Frank Alsobrook Distinguished Service Award (Alsobrook Award) was established in 1995 and recognizes members who have significantly contributed to the workings of SME and the Industrial Minerals & Aggregates Division and have an outstanding reputation for professionalism and accomplishments.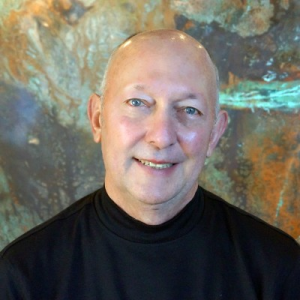 The A. Frank Alsobrook Distinguished Service Award is presented to Jerry Gauntt for his significant and exemplary contributions to SME and the Industrial Minerals & Aggregates Division and in recognition of his accomplishments and outstanding reputation for professionalism.
Gauntt is currently the business development manager at Brooks & Nelson, a leading mining industry executive recruiter and human resources consultant. For most of his career he worked for mining companies, including Rio Tinto (Luzenac), ASARCO, Imerys and Rocky Mountain Energy.
He held multiple business development roles for consulting organizations, including Marston & Marston, Golder and Kline Group. He has focused on sales of industrial minerals (talc, calcium carbonate and kaolin) as well as base and precious metals.
Gauntt has extensive experience helping investors with due-diligence reviews. He holds a BA in political science and an MS in mineral economics from Penn State. He originally joined SME in 1978 during graduate school. He has twice served as chair of the Industrial Minerals & Aggregates Division and is currently a member of the Structure and Governance Committee. Gauntt will be joining the SME board of directors at the MINEXCHANGE 2021 SME Annual Conference & Expo.
Srinivas Veeramasuneni receives the Hal Williams Hardinge Award
Established in 1958, this award recognises outstanding achievement which has benefited the field of industrial minerals and aggregates. Named in honour of Hal Williams Hardinge, 1855-1943, leading pioneer and authority in US mining and milling technology.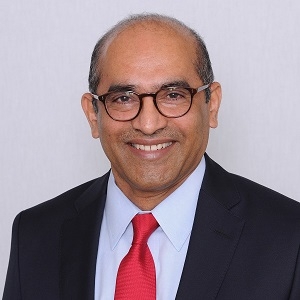 The Hal Williams Hardinge Award was presented to Srinivas Veeramasuneni "for outstanding and exemplary leadership toward research and innovation in the field of industrial minerals utilised in building materials industry."
Veeramasuneni is Senior Vice President and Chief Technology Officer, USG Corp. In this role, he oversees USG's technology vision, strategy and investment, including oversight of the innovation, engineering, global supply chain and enterprise project management office functions. He first joined USG in 1998, after he received his PhD in metallurgical engineering from the University of Utah, and has held various research and management positions during his tenure with the company.
Throughout his career, he has been involved in innovation strategy, talent management, change management, technology road mapping and process improvements. He has a background in surface science and related application areas, including crystallization, mineral processing and building materials. He has published 25 papers in surface-science journals. Veeramasuneni holds 14 US patents related to building materials.
Mike O'Driscoll, IMFORMED, received the Hal Williams Hardinge Award in 2011 details here
AIME 150th Anniversary

On 16 May 2021, the American Institute of Mining, Metallurgical, and Petroleum Engineers (AIME) will celebrate its 150th anniversary, of which the SME is one of its member societies.
Founded in 1871 by 22 mining engineers at the Wyoming Valley Hotel, Wilkes-Barre, Pennsylvania, the AIME was one of the first national engineering societies established in the USA.
On 2-4 October 2021, the AIME leadership will install a plaque at the site of AIME's 2nd meeting in August 1871, at Lehigh University in Bethlehem, PA.