COVID-19: Ensuring the health and safety of our attendees is our top priority. This Forum is planned to be in-person, unless circumstances dictate an online version prevails. ALL attendees must read and agree to our Covid Advisory & Agreement – available to download on this Forum's Registration webpage.


Exhibitors

Supporting Partners
IMFORMED is delighted to announce a new conference to its portfolio:
Salt Forum 2022
Grand Elysée Hamburg, 15-17 November 2022
The Forum will also incorporate a Salt Industry Training Seminar on Tuesday 15 November, supervised by world renown salt specialist Vladimir Sedivy, President,

Salt Partners Ltd

.
This vital industrial mineral, of which about 335m tonnes is produced worldwide and 50m tonnes exported by >50 countries, deserves a regular, well-organised conference, providing an international networking and knowledge sharing hub.
IMFORMED has stepped in to fulfil this requirement in light of the recent demise of the World Salt Symposium, and more recently, Roskill's Salt Conference.
We welcome you to join us for a stimulating conference, intelligently programmed and expertly moderated, covering the key trends and developments, challenges, and influencing factors shaping world salt supply and demand.
Confirmed Speakers
Salt market trends & outlook
Stefan Schlag, Salt Market Information, Switzerland
Solar salt for the chlor-alkali market
Vladimir Sedivy, President, Salt Partners Ltd, Switzerland
Growth market insight & developments
Euston Witbooi, Research Analyst, Project Blue, South Africa
NEOM desalination plant development & progress
Nils van der Plas, Executive Advisor, NEOM, the Netherlands
North American salt market
Patrick Laracy, CEO, Atlas Salt Inc., Canada
Rising global demand for Egyptian deicing salt
Saddam Elsharef, President, Saddam Minerals Co., Egypt
Recovery of salt from produced water coming from shale gas applications
Kerstin Hirsch, Business Development Manager, SEP Salt & Evaporation Plants Ltd, Switzerland
Innovations in dewatering and salt drying systems
Robert van Voorst, Managing Director, Titan Salt, Netherlands
Developments in fossil fuel free drying of salt using low temperature fluidized bed technology
Maarten Holtkamp, Sales Director, TEMA Process BV, Netherlands
Food grade sea salt demand growth: the boosting factors
Dr Giulio Piazzolla, Export Director, SAI-Sali Alimentari e Industriali srl, Italy
A select panel of experts will present on a range of key aspects including:
Supply trends: global & regional

Market demand & outlook

New/emerging players & projects

Logistics

Developments in processing
Programme details to be announced soon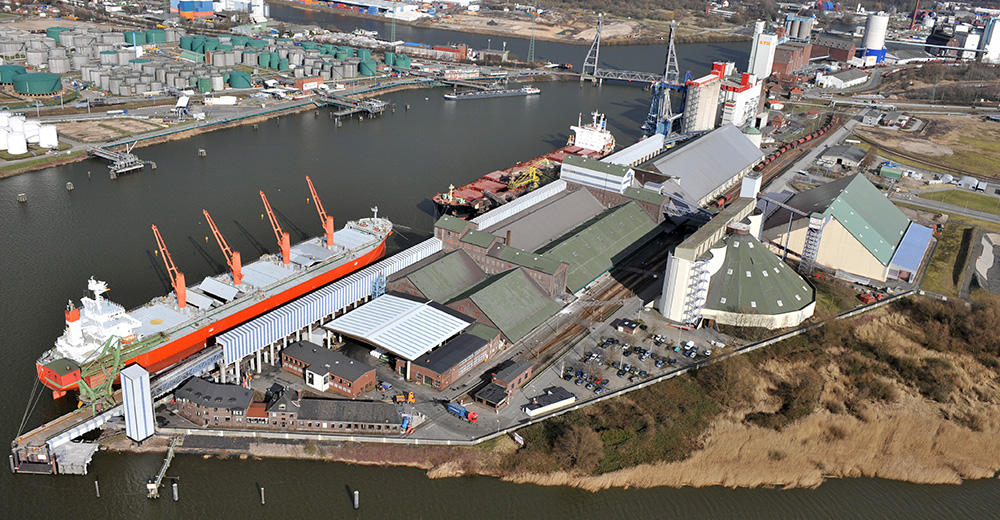 The conference venue, The Grand Elysée Hamburg, is located in the port city of Hamburg, Germany's largest port which handled 40m. tonnes in 2021.
The port hosts K+S's Kalikai which handles about 500 sea and inland vessels and 3.5-4.5m. tonnes salt and potash each year. The facility maintains warehouses and silo cells for dry bulk materials with a total capacity of 405,000 tonnes.
Vladimir M. Sedivy, President, Salt Partners Ltd, Switzerland, will be running a special Salt Industry Training Seminar on Tuesday 15 November the day before the conference starts, and concluding in time for the Welcome Reception. The course will provide professionals with a sound grounding in the key fundamentals of the salt industry from source to market. Details & Registration.
IMFORMED latest report: 
SPECIAL OFFER FOR DELEGATES (click below)