Programme*
Oilfield Minerals & Markets Forum Houston 2019 will cover all the key issues and topics influencing global oilfield mineral supply and demand, including sourcing, mining, processing, logistics and end use applications.
MONDAY 10 JUNE
17.00 Registration
18.00 Welcome Reception sponsored by 
TUESDAY 11 JUNE
INTRODUCTION & OVERVIEWS
07.30 Registration
09.00 Introduction & Overview
Ismene Clarke, Director & Mike O'Driscoll, Director, IMFORMED, UK
09.30 Outlook for oil and gas supply and demand
Uday Turaga, CEO, ADI Analytics Inc., USA
10.00 A drilling fluid specialist's perspective on essential drilling minerals
Paul D. Scott, Drilling & Completions Fluids Specialist, ConocoPhillips, USA

10.30 Coffee
LOGISTICS
11.30 Shipowners' unexpected slow start of 2019, will it recover? And what impact will IMO2020 have on freight rates?
Erik Myklebust, Chartering Manager & Jesper Hoppe, Managing Director, Viking Shipping Co. AS, Norway
12.00 Impact on barite and bentonite shippers from changes in North American truck and rail
Richard Dodd, President, RDC Logistics, USA
12.30 Lunch
PROPPANTS
14.00 North American proppant market outlook
Samir Nangia, Managing Director, Capital Markets, IHS Markit, USA
14.30 Ceramic proppant development, production & market in India
Ajay Kumar Dasgupta, Managing Director, Hallmark Minerals (I) Pvt Ltd, India
15.00 COFFEE
15.15 ROUNDTABLE NETWORKING & COFFEE
ROUNDTABLE NETWORKING

Take coffee in a relaxed, informal networking and discussion session, share and gain insightful knowledge among your peers
Themed & Hosted roundtables
Flexibility to change tables
At Registration Desk pre-assign yourself to a table

1. Mineral Exploration/Evaluation
Ken Santini, Managing Director, Santini & Associates Inc.
2. Barite Market
John Newcaster, Principal, IMPACT Minerals LLC, USA.
3. Proppants
 Samir Nangia, Managing Director, & Brandon Savisky, Snr. Research Analyst, IHS Markit
4. Processing
Kyle Flynn, Director, Business Development, ST Equipment & Technology LLC
5. Logistics
Richard Dodd, President, RDC Logistics, USA
6. Drilling fluids & additives
Paul D. Scott, Drilling Fluids Specialist, ConocoPhillips
Dario Montes, Technical Director, American Gilsonite Co.
17.00 Close of Day 1 & Reception
An evening of Texan entertainment!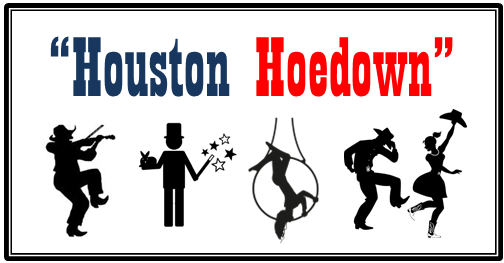 sponsored by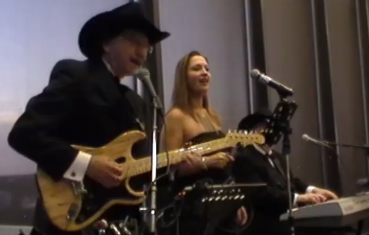 Tunes of Texas by the Texas Players Band
Programme Outline

Monday 10 June 2019
Registration & Evening Reception


sponsored by 

1950's Rock 'n' Roll sounds by The Geezers

Tuesday 11 June 2019
Registration
Presentations & Discussion
Evening Reception with Texan Entertainment

sponsored by 

Tunes of Texas by the Texas Players Band

Wednesday 12 June 2019
Presentations & Discussion

* subject to change
WEDNESDAY 12 JUNE
BARITE: OVERVIEW | MEXICO | SOUTH AMERICA
09.00 Global barite market overview
John Newcaster, Principal, IMPACT Minerals LLC, representing The Barytes Association, USA
09.30 Mexican barite and oil & gas markets overview
Paloma Ruiz Maté, Director General, CIMBAR Mexico & Latin America, Mexico
10.00 Barite developments in South America
Santiago Carassale, Baroid Grinding Plant Manager, Halliburton, Argentina
10.30 COFFEE
BARITE & PROCESSING DEVELOPMENTS
11.30 Barite as by-product from the polymetallic Palmer Mine Project, Alaska – a potential new, price competitive US source
Darwin Green, Vice President Exploration, Constantine Metal Resources Ltd, USA
12.00 Water-free electrostatic processing of oilfield minerals
Kyle Flynn, Director, Business Development, ST Equipment & Technology LLC, USA
12.30 New grinding technology for ultrafine oilfield minerals & mobile system
A.J. DeCenso, President, Preferred Process Solutions LLC, USA
13.00 LUNCH & CLOSE OF CONFERENCE
* subject to change