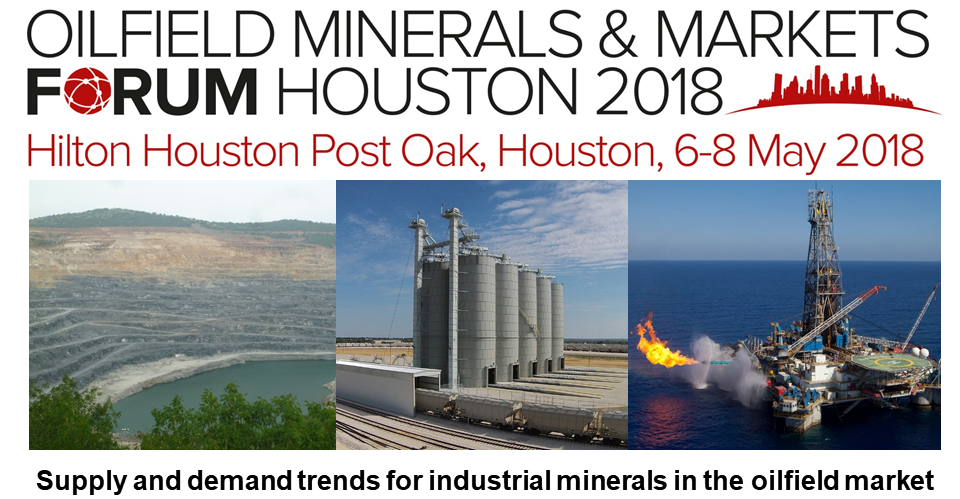 Welcome Reception Sponsor                                                                   Sponsors

Exhibitors
Supporting Partners
NEW FOR 2018!
ROUNDTABLE NETWORKING SESSION
14.00 Monday 7 May 2018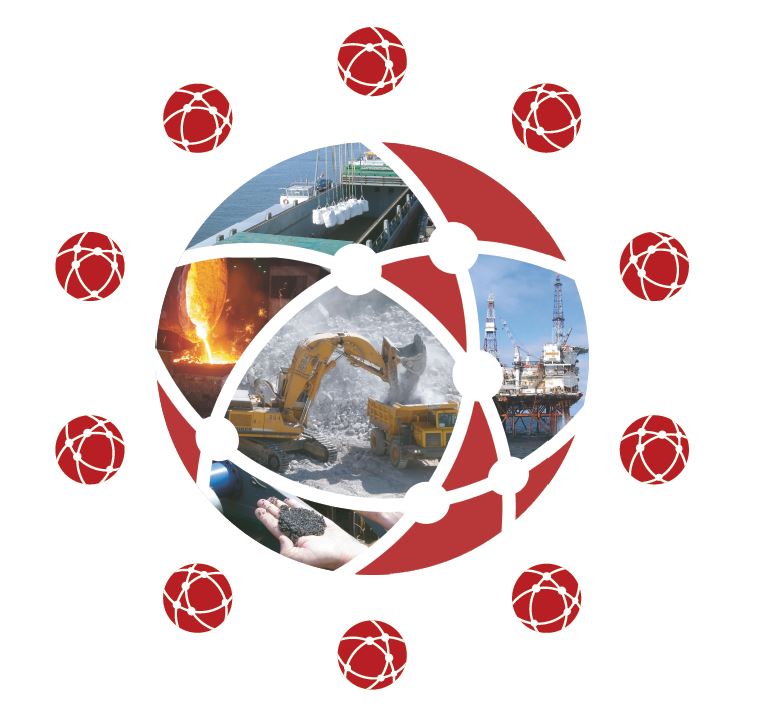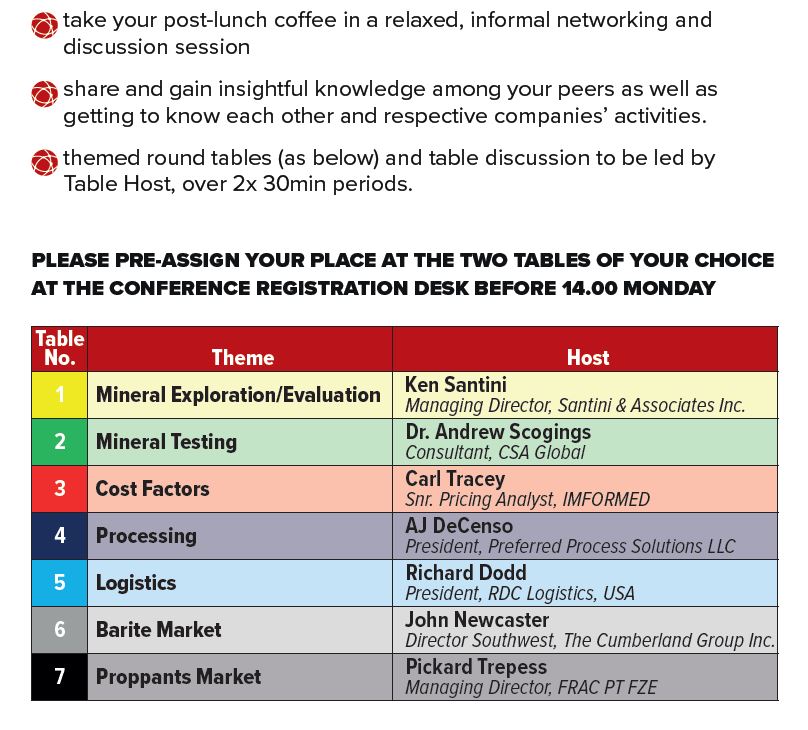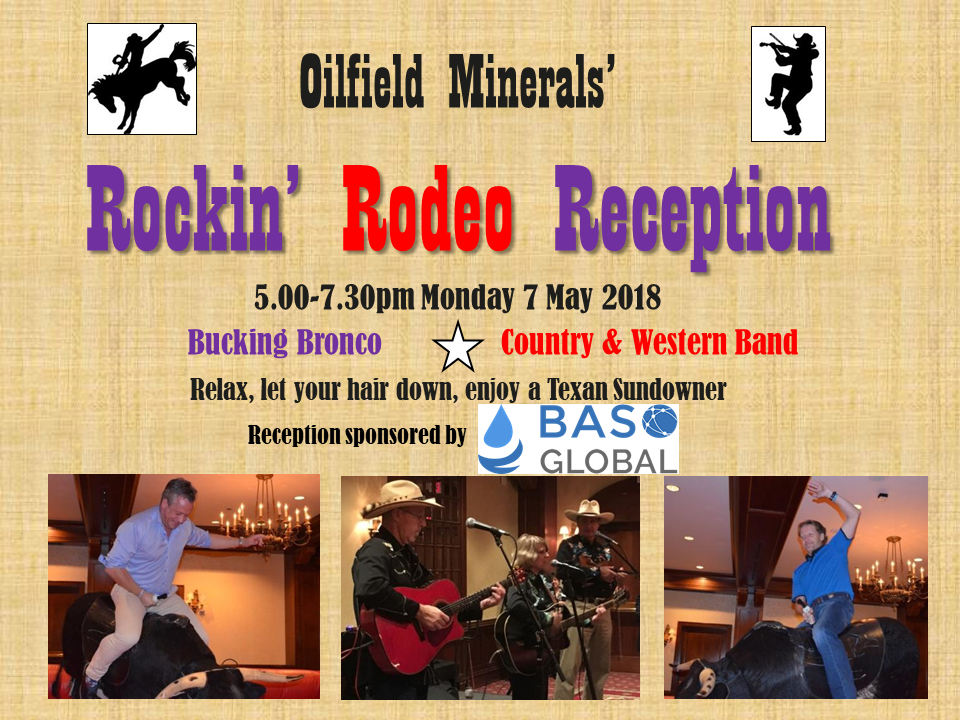 "Cohesive, prepared speakers, excellent; venue top notch; very well organised."
Joel Schneyer, Managing Director, Headwaters MB, USA

"Very well organised and had opportunity to meet everyone, excellent" networking opportunity."
Vikram Akepati, CEO, Emprada Mines & Minerals, India

"Another fantastic and well attended Forum – great work guys! Looking forward to the next meeting."
Andres Marquez, Commercial Manager, CPC/CSM, USA
Find out about
Drilling technology and its impact on mineral selection and volumes

Global shale gas development, utilisation, and outlook

Proppant demand forecast by volume and type

The strategy behind groups providing an oilfield mineral portfolio

How oilfield service companies source and use oilfield minerals

The latest logistics and processing innovations to help cut costs

Supply/demand trends for barytes, bentonite, frac sand, and other oilfield minerals

Emerging proppant players and markets
Network with
Producers

Processors

Traders

Buyers

Supply chain managers

Processing technology providers

Economists

Data analysts
Industrial minerals vital to oil and gas market
With strengthening recovery in the oil and gas market world demand for fossil fuel energy remains high and oil and gas supply needs to be maintained. Oil prices have recovered, and drilling activity is responding.
Exploration and production for oil and gas cannot be conducted without using a range of carefully selected oilfield minerals and additives. Many of these are industrial minerals or products derived from industrial minerals.
Supply sources for some of these oilfield minerals are quite limited, which test the sourcing abilities of the consumers, while grade specifications for oilfield applications also challenge mineral developers and producers.
Logistics also plays a huge part in the oilfield mineral supply chain, particularly when transporting large volumes of relatively low cost material, such as frac sand, or handling high density weighting agents such as barytes.
Advances in mineral processing technology has also contributed to improving oilfield mineral utilisation, such as in grinding, sorting, and calcination.
All the latest trends and developments regarding oilfield mineral supply and demand will be examined and discussed by a panel of experts at Oilfield Minerals & Markets Forum Houston 2018.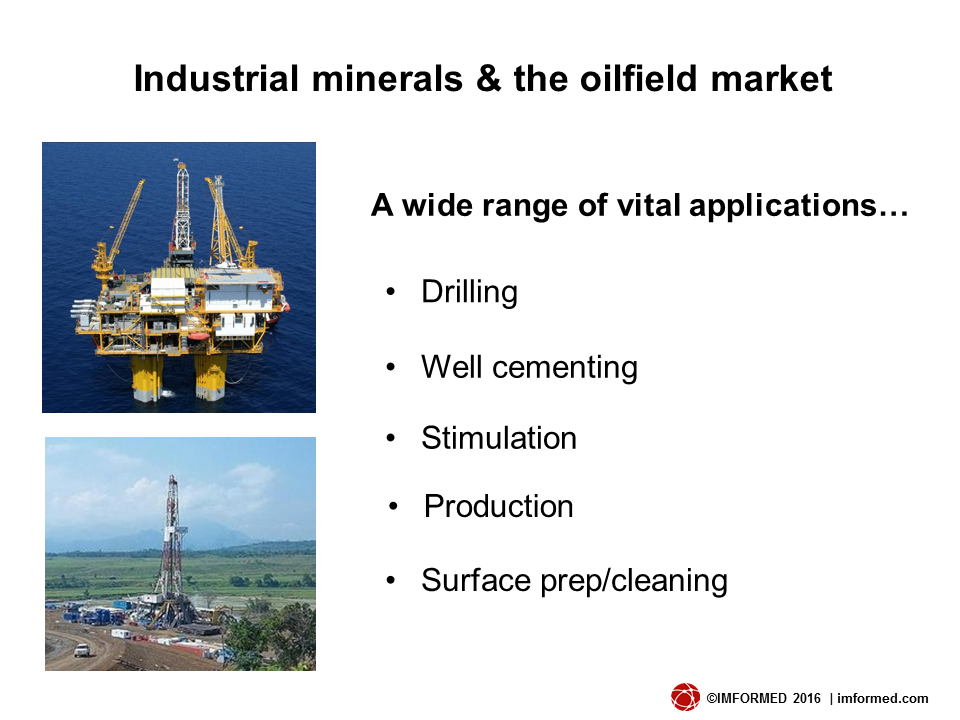 The networking and knowledge benefits to be gained by attending this Forum will be invaluable.