COVID-19 Virus: Ensuring the health and safety of our attendees, exhibitors & partners is our top priority. IMFORMED is diligently monitoring the situation, assimilating advice, and assessing contingencies regarding the latest developments with the coronavirus (COVID-19). We have no current cause for concern to postpone this event. However, owing to some late speaker cancellations we have revised the programme to ONE DAY Tuesday 10 March – details here. We will advise delegates as/when appropriate regarding any impact to our events' dates and venues, which remain in place until further notice. 

More details & Precautionary Advice


Supporting Partners
IMFORMED is delighted to announce
Mineral Recycling Forum 2020, Pullman Hotel Aachen Quellenhof, 10-11 March 2020
As the minerals industry strives towards sustainable development, the recycling of waste products to generate "Secondary Raw Materials" (SRM) has emerged as an important source of industrial minerals for a range of consuming markets.
The push for a "greening" of the world economy, increased recycling of all products, and sensitivity on over-reliance of declining and limited natural mineral resources, have all placed mineral recycling firmly in the spotlight. Tomorrow's "mining" will in large part be utilisation of today's industrial waste.
Developments in sourcing, processing, and quality control, as well as rising primary raw material prices, have enabled the economic recycling of minerals contained in certain industrial waste products.
This year our location is the historic city of Aachen, also home to some of Europe's leading recycling and mineral technological learning and research centres.
Mineral Recycling Forum 2020 brings together an expert panel to discuss the latest trends and developments in SRM sourcing, supply, processing, quality control, logistics, and crucially, their market applications.
Mineral Recycling Forum 2020 will be of interest to all those active in the sourcing, processing, distribution and use of SRM, and especially established industrial mineral suppliers and buyers keen to assess the outlook for competitive and substitute materials.
Delegates on Mineral Recycling Forum 2019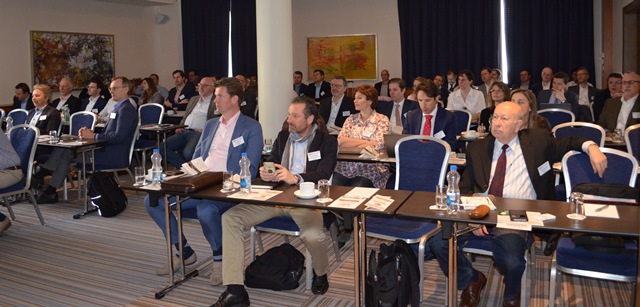 "Well thought and linked programme, relevant topics covered, smooth and well organised."
Naman Patel, Partner, Global Recycling, India

"Excellent programme; time to connect between sessions is really valuable, the longer breaks are good!"
Susanne Hiden, Recycling Specialist, RHI Magnesita, Austria

"Well organised event and good content, interesting overall forum for our area. Well done! The app is a great start."
Duane Runciman, Partner, Wastes EcoTech, Romania