Field Trip
Wednesday 14 March

Outline itinerary*
08.45 Meet Radisson Blu Hotel lobby, Cologne
09.00 Depart by bus
11.00 Arrive Weitefeld facility for introduction & tour: sorting, processing
12.30 Depart Weitefeld
13.30 Arrive Hunsborn facility for lunch & tour: analytical laboratory
14.30 Depart Hunsborn
15.00 Arrive Siegen facility for tour: LIBS sorting
16.00 Depart Siegen
18.00 Arrive Radisson Blu Hotel, Cologne
Please wear suitable clothing and footwear that befits a visit to a working industrial site.
*subject to change
Horn & Co. Group have been experts in recycling since 1922, focusing on a closed material cycle and the maximum possible recycling of raw materials. The group is active in processing, disposal, analytics and sales.

Mineralmahlwerk Westerwald Horn GmbH & Co. KG, founded in 1956, has been the origin and base of the Minerals Recovery division of Horn and is now present all over Europe and certified as a specialised waste management company.
Refractory breakouts from iron, steel, glass, lime, cement and non-ferrous metal production are reclaimed and returned to the recycling process at Horn's facility in Weitefeld.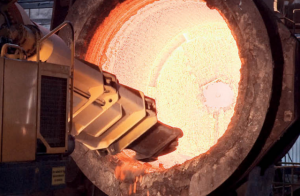 Materials such as bauxite, andalusite, magnesia, and chamottes, are sorted and crushed, ground and dried. Processing and preparation of materials for basic or demanding applications are carried out using high-performance mixing plants.
Sorting refractory waste is a core process in the production of regenerative raw materials and Horn has invested in laser-induced breakdown spectroscopy (LIBS) technology. LIBS measurements are performed contact-free in a matter of milliseconds and can detect several hundreds of spectra in a waste specimen.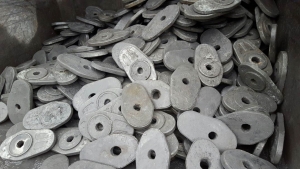 Using both primary and secondary raw materials, Horn & Co. Products division manufactures shaped and unshaped refractory products. From 2017, pitch or resin-bonded bricks based on magnesia and alumina have been produced for the steel industry using modern plant technology at Horn's Hünsborn facility.
Eisen- & Stein-Gesellschaft mbH has been an important part of the Horn & Co. Steel Services division since 1922. Slag management comprises the whole processing route of steel-mill slag, from clearing the hot slag away via transportation and processing down to final utilisation or waste removal.