Programme incl. Field Trip*
MONDAY 10 APRIL 2017
09.00 Opening Remarks
Ismene Clarke, Director, IMFORMED, UK
Introduction
Mike O'Driscoll, Director, IMFORMED, UK
09.15 Dry bulk shipping market overview
Marc Pauchet, Senior Dry Analyst, Maersk Broker, Denmark
09.45 The CORE project: enhancing speed, reliability, and efficiency of global supply chains while safeguarding supply chain security
Nik Delmeire, Secretary General, European Shippers' Council, Belgium
10.15 Coffee
11.15 Specifics of mineral handling in the Port of Ghent
Danny Vancoppenolle, Commercial Manager, Port of Ghent, Belgium
11.45 New Silk Way Logistics
Hanno Reeser, BU Manager East Region, H. Essers, the Netherlands
12.15 Lunch
14.00 Shipping kaolin out of the Amazon Rainforest
Jef Brepoels, Supply Chain Manager, KaMin, the Netherlands
14.30 Supply chain logistics for fertilizer minerals
Manfred Stolk, European Supply Chain Manager, ICL Fertilizer Europe CV, the Netherlands
15.00 Risks, role, and importance of inspection in the supply chain of minerals
David Chanet, Operational Manager, Control Union, Belgium
15.30 Coffee
16.00 PANEL DISCUSSION: Total Supply Chain Management
Geoffrey Verheul , CEO, Wide Scope Shipping & Forwarding BV, Netherlands
Hans Mattheyer, Commercial Director, OBA Bulk Terminal Amsterdam, Netherlands
Jef Brepoels, Supply Chain Manager, KaMin, the Netherlands
Manfred Stolk, European Supply Chain Manager, ICL Fertilizer Europe CV, the Netherlands
Abel Coplet, CEO, Yasheya Ltd, Switzerland
16.45 Close of Conference
18.00 Depart by bus for Reception & Dinner (otherwise 30min walk)
19.00 Reception & Dinner, Restaurant C
 
Wibautstraat 125, Amsterdam
"C stands for Celsius, because what is more important in cooking than temperature? The same product can be transformed through heat or cold, changing taste and texture. The chefs at C are experimenting with temperature on all kinds of ingredients."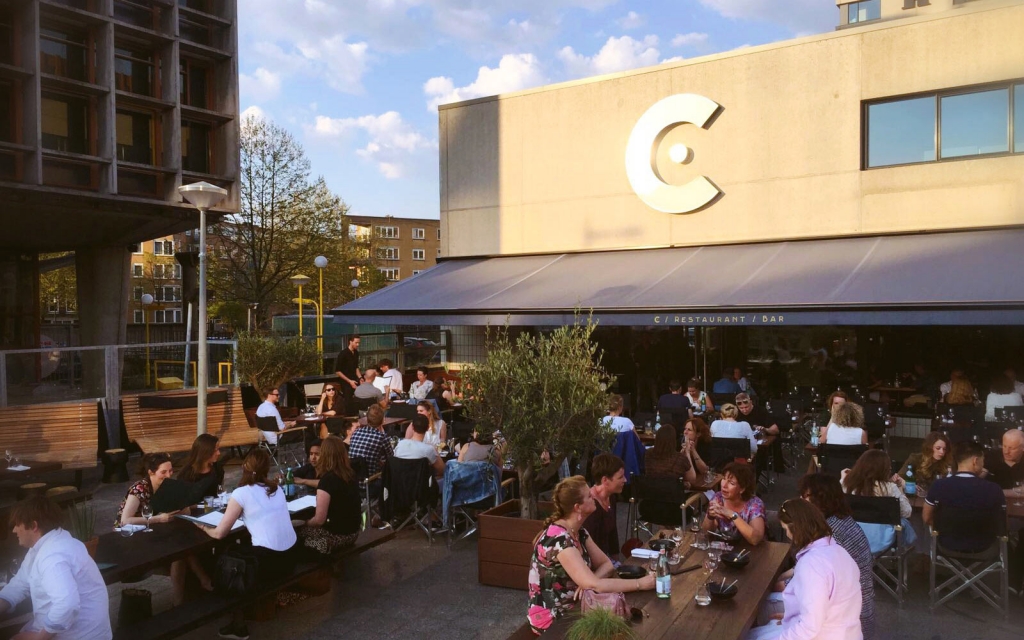 * subject to change
TUESDAY 11 April 2017
FIELD TRIP | RIJKSMUSEUM & IJMUIDEN SEA LOCK
PLEASE NOTE:
DELEGATES CAN CHOOSE TO LEAVE THE GROUP AFTER THE MUSEUM VISIT IF DESIRED
WE CAN DROP OFF DELEGATES AT SCHIPHOL AIRPORT AFTER LUNCH
ITINERARY*
09:00 Tour of Rijksmuseum
(12min walk from College Hotel: Museumstraat 1, 1071 XX Amsterdam)
10:00 Free time at museum (delegates can leave the Field Trip at this point if desired)
11:00 Bus to New Sealock Information Centre SHIP
12:00 Lunch
13:00 Tour and presentation at SHIP
14:30 Bus back to College Hotel (via Schiphol Airport)
15:30 Arrive College Hotel
Rijksmuseum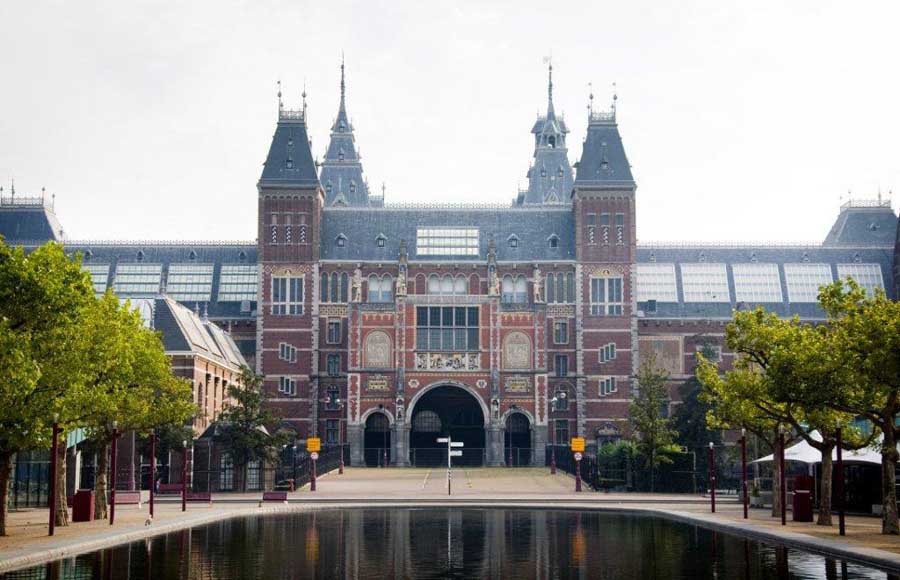 The Rijksmuseum is the famous national museum dedicated to arts and history in Amsterdam. The museum was founded in The Hague in 1800 and moved to Amsterdam in 1808, where it was first located in the Royal Palace and later in the Trippenhuis. The current main building was designed by Pierre Cuypers and first opened its doors in 1885.
On 13 April 2013, after a ten-year renovation which cost €375 million, the main building was reopened by Queen Beatrix.
The museum is the largest art museum in the Netherlands, and has on display 8,000 objects of art and history, from their total collection of 1 million objects from the years 1200–2000, among which are masterpieces by Rembrandt, Frans Hals, and Johannes Vermeer.
New sea lock project IJmuiden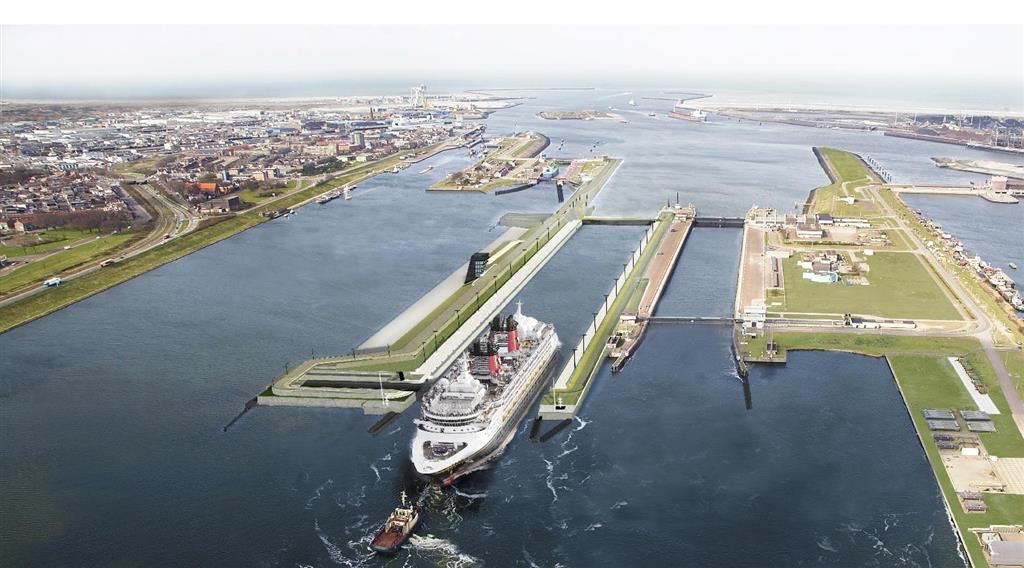 A new large sea lock is being constructed at the entrance of the North Sea Canal at IJmuiden that will provide access to the Amsterdam port region.
After almost 100 years in operation, the old Northern lock is to be replaced with a new, larger lock system to provide improved access to the port of Amsterdam.
The new €500 million lock will be 500 metres long, 70 metres wide and 18 metres deep, making it the world's largest sea lock.
Construction began in January 2016 and the new lock will be available for shipping at the end of 2019 allowing 24 hour access to the port of Amsterdam.
SHIP is the sea lock and port information center which will open its doors in March 2017. We would like to take you on a tour through the construction of the new and biggest sea lock in the world and the activity in the port.
Also it is a unique location to have lunch and walk around to get a feeling of how the new lock will look like.
Please contact Ismene if you would like to participate in the Field Trip:

T +44 (0)7905 771 494
*subject to change