>200 DELEGATES ALREADY REGISTERED!!! 


FIELD TRIP to leading olivine producer

Nuova Cives

Srl

, Vidracco

Tuesday 30 May
Lead Sponsor: Welcome Reception & Finale Lunch on the Lake                 
In 2023, Lehmann&Voss&Co. will celebrate the 120th Anniversary of its Magnesia business. Under the trademark

LUVOMAG®

a wide range of magnesia compounds for many markets is supplied. The

LEHVOSS Group

under the management of Lehmann&Voss&Co. is a group of companies in the chemicals sector that develops, produces and markets chemical and mineral specialities for various industrial clients. Lehmann&Voss&Co., Hamburg, was founded in 1894 as a trading company. Since that time, the owner-run company has evolved into a powerful global organisation – with long-standing connections to prominent, mainly foreign suppliers and with its own production sites in Europe, the USA and Asia.
Day 1 Reception Sponsor                   Field Trip Host                                             Day 1 Lunch Sponsor
Exhibitors
Supporting Partners
           
IMFORMED is delighted to announce
MagForum 2023
Grand Hotel Dino, Baveno, Lake Maggiore
30 May – 1 June 2023
The conference for all those active in the development, supply, processing, logistics, and market application of magnesium minerals.
MagForum is our largest event and regularly attracts some 250 senior management players from across the global magnesia supply chain from mine to market.
MagForum 2023 will bring together a panel of leading experts to examine and discuss the latest trends and developments in the magnesia minerals market.
Confirmed Speakers*
Welcome Address: Celebrating 120 years of serving the magnesia market
Dr Alexander Sunder,  Global Director Magnesia & Minerals, LEHVOSS Group, Germany
Italian olivine for industrial applications including CO2 sequestration
Dr Sabrina Bonetto, Assoc. Professor, Dept. of Earth Sciences, Univ. of Turin, Italy
Biomass use in magnesite calcination
John Robert McFarlane, Owner, AlbionDesign GmbH, Switzerland
Developments for magnesia-minerals in carbon capture & sequestration
Pol Knops, Chief Technical Officer, Paebbl, Netherlands
Scaling ocean carbon dioxide removal with low-carbon magnesium hydroxide
Jason Vallis, VP Operations, Planetary Technologies, Canada
Transforming CO2 from magnesite production into added-value construction products
Dr. David Konlechner, Owner, KON Chemical Solutions eU, Austria
Turkmag: DBM from Erzurum (eastern Turkey) to the World
Altuğ Çakmur, CFO, Turkmag Madencilik San. Ve Tic. AŞ, Turkey
Middle East magnesia supply developments
Ahmad Samara, Sales and Business Development Partner, Future Canvas, Jordan
Japan MgO market update | Thermal conductive MgO filler | MgO approaches for the environment market
Kazuaki Hamada, Director, et al, Ube Material Industries Ltd, Japan
High grade natural caustic calcined magnesia supply from Pakistan
Adnan Essa, Managing Director, Pak Minerals & Refractory Industry, UAE
Brucite, huntite, & hydromagnesite: sources & supply
Dr Ian Wilson, Ian Wilson Consultancy, UK
Magnesium hydroxide & magnesium sulphate: applications review and outlook
Samantha Wietlisbach, Head of Inorganics & Minerals Research & Analysis, S&P Global Commodity Insights, Switzerland
Magnesia cements: review & recent research & development
Dr Colum McCague, Technical Manager: MPA Cement, Mineral Products Association, UK
Magnesium oxide in the dental investment market
Peter Holland, Managing Director, Cermatpro Ltd, UK
Refractory grade magnesia: market review
Ted Dickson, TAK Industrial Minerals, UK
Refractory mineral supply chains: Zero China & Cold Peace
James Devlin, Managing Director, China Mineral Processing Sales Europe, UK
FULL PROGRAMME DETAILS HERE    *subject to change
Field Trip: Nuova Cives, Vidracco | Tuesday 30 May

With >50 years olivine and magnesite exploration, mining, processing and trading,

Nuova Cives

is one of the leading producers of olivine for a wide range of markets, supplying aggregates, sands, fine sands, micronised sands, and micronised powders.

More details here.
For this year's MagForum venue we have chosen the excellent Grand Hotel Dino on the shore of Lake Maggiore at Baveno, Italy.
Beautiful Lake Maggiore is the second largest lake in Italy, and the largest in southern Switzerland. Located halfway between Lake Orta and Lake Lugano, Lake Maggiore extends for about 65km between Locarno and Arona.
The hotel is just 50mins from Milan International Malpensa Airport (more hotel details here).
Delegates on MagForum 2022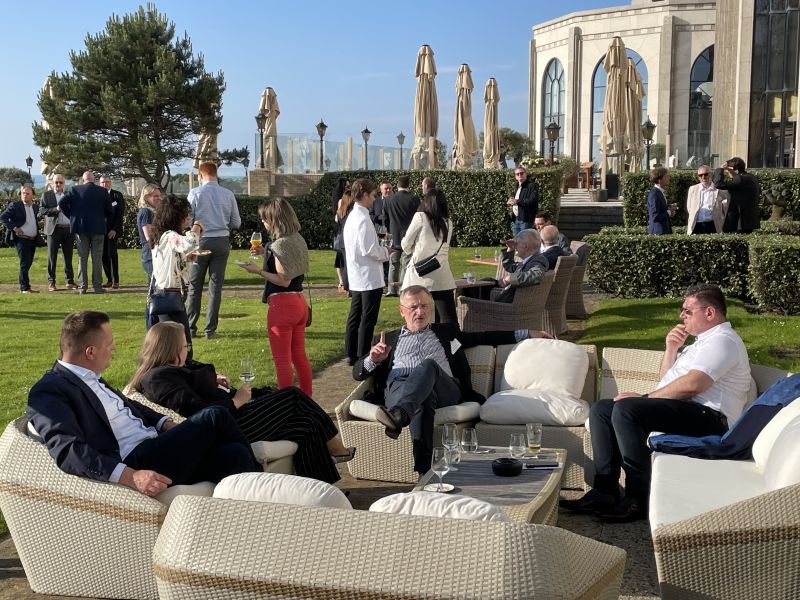 It was great having the chance to meet everybody after quite a while and you chose a perfect location and everything was perfectly organised.
Ellen Steger, Head of Region Europe, Possehl Erzkontor GmbH & Co. KG, Germany

Always looking forward to attend MagForum. Congratulations Mike and Ismene for consistently organising this platform for all of us to meet and share market insights.
Himanshu Sharma, General Manager Refractory Raw Materials, Global Monarch FZC, UAE

Very well organised and very useful programme, provides all necessary information, Roundtables were informative
Mike Clark, Research Engineer, HarbisonWalker International, USA

Congratulations for a very well-organised event. Great pleasure seeing you all.
Dimitris Kalogeropoulos, Manager Corporate Strategy, Grecian Magnesita SA, Greece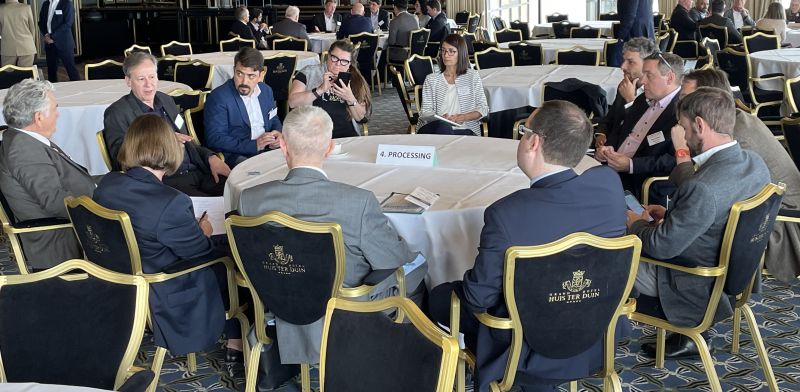 Join the MagForum community 
Finale Lunch on the Lake | Thursday 1 June

UPDATED

Lunch at the end of the conference, Thursday 1 June, will be at the Ristorante Delfino, on Isola Bella, just 10min boat ride from the hotel jetty. After lunch one can return to the Hotel, or take a guided tour of the island, hosting the sumptuous Baroque palace and luxuriant Italian gardens.

 

LIMITED SPACES: BE SURE TO TICK BOX WITH ONLINE REGISTRATION OR ADVISE ISMENE CLARKE ismene@imformed.com