Programme*
MagForum 2018 will bring together a panel of leading experts to examine and discuss the latest trends and developments in the magnesia minerals market over Monday & Tuesday 18 & 19 June 2018, followed by visits to the Hamburg facilities of Cargo Trans Pool (Tuesday 19 June PM) and K+S (Wednesday 20 June AM).
SUNDAY 17 JUNE
16.00 Registration at Galerie, Grand Elysee Hotel
19.00 Welcome Reception at the Heritage, 9th Floor, Le Méridien Hotel sponsored by

A 20min walk from the Grand Elysee Hotel | Maps will be provided
 
Coverage of FIFA World Cup Germany v Mexico (k.o. 17.00 CET) will be available for viewing in Le Méridien Hotel Hub in the Lobby (Welcome Reception venue 9th floor).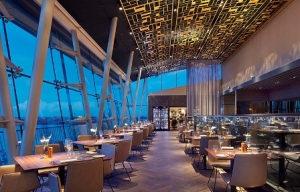 MONDAY 18 JUNE
07.30 Registration at Galerie, Grand Elysee Hotel
INTRODUCTION & WELCOME ADDRESS


08.30 Introduction
Ismene Clarke, Director, IMFORMED, UK
08.40 Welcome Address
Knut Breede, Managing Partner, Lehmann&Voss&Co., Germany
OVERVIEW & KEYNOTE PANEL DISCUSSION


08.50 Magnesia Market Overview
Mike O'Driscoll, Director, IMFORMED, UK
Panellists
Rajah Jayendran, Snr VP, Head of Operations Europe 2, RHI Magnesita, Austria
Rainer Gaebel, Managing Director, Refratechnik Holding GmbH, Germany
Michael Tsoukatos, Business Dev Manager Grecian Magnesite SA, Greece
Jürgen Mannshardt, Director Business Unit Magnesia, Lehmann&Voss&Co.KG
Ted Dickson, TAK Industrial Minerals Consultancy, UK
10.00 COFFEE
KEYNOTES


11.00 RHI Magnesita: 9 months after the merger
Thomas Frömmer, Director Raw Material Strategic Development, RHI Magnesita, Austria
11.30 China: its role and influence on the magnesia market
Alison Saxby, Director, Roskill Information Services Ltd, & Ted Dickson, TAK Industrial Minerals Consultancy, UK
12.00 Magnesite beyond China: potential alternative sources
Dr Ian Wilson, Consultant, UK
12.30 LUNCH sponsored by 
NEW FOR 2018!
14.00 ROUNDTABLE NETWORKING SESSION

Take your after-lunch coffee in a relaxed, informal networking and discussion session, share and gain insightful knowledge among your peers
Hosted roundtables with themes
Flexibility to change tables
At Registration Desk pre-assign yourself to a table

SUPPLY | RESOURCES


15.30 New magnesite resources in Iran
Dr Ali Reza Ganji, Industrial Minerals Specialist, Iran
16.00 MENA magnesite and dolomite developments
Nicholas Gangutia, Ganmag Magnesite Solutions, Spain
16.30 Russian brucite mining, processing, and market applications
Henk Don, Managing Director, Europiren BV, the Netherlands
17.00 A sea change & new challenges in magnesia
Kenji Fujimoto et al, General Manager, Magnesia Division, Ube Material Industries Ltd, Japan
17.30 CLOSE OF DAY 1
19.00 Reception at Au Quai Restaurant on the Elbe.
sponsored by 
Bus departures from hotel to Reception

:
18.00
18.15
Bus departures from Reception to hotel

:
22.00
23.00
01.00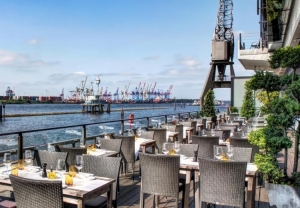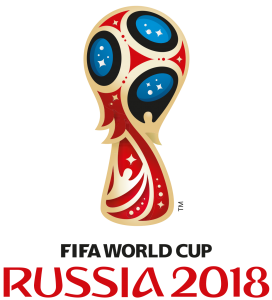 TV coverage will be provided
TUESDAY 19 JUNE
MARKETS
08.30 High quality sintered magnesia and doloma for refractories
Asim Bilge, Sales Specialist, Kümaş Refractories, Turkey
09.00 Magnesium salts and markets outlook
Johannes Bode, Head of Marketing & Product Management, K+S, Germany
09.30 High value magnesia markets
Samantha Wietlisbach, Principal Analyst Chemicals, IHSMarkit, Switzerland
10.00 Magnesia additives used in mineral processing
Steven Green, General Manager: Sales and Business Development, Protea Mining Chemicals, South Africa
10.30 COFFEE
PROCESSING DEVELOPMENTS
11.00 Serpentine: today's by-product, tomorrow's raw material source
Beyhan Ozdemir, Managing Director, Mavi Prizma, Turkey
11.30 Can dry sensor sorting substitute DMS in raw magnesite beneficiation? Technical approach and field experiences
Jens-Michael Bergmann, Sales Manager Europe/MENA/India, Tomra Sorting Solutions, Germany
12.00 Mineral processing technology for magnesia & dolomite: screening, washing pelletising, & recycling
Jan Lampke, Senior Process Engineer – Mineral Processing, Haver Engineering GmbH, Germany
12.30 LUNCH & CLOSE OF CONFERENCE
Field Trip A
THIS TRIP IS NOW FULL – WE ARE TAKING STAND-BYS ONLY
Container Port Hamburg 

14.00 Bus departs hotel for Port of Hamburg tour
17.00 Arrival at CTP, Rellingen, presentation & tour
18.00 Refreshments and cocktails on roof terrace
20.00 Bus departs for Grand Elysee Hotel
20.30 Arrive Grand Elysee Hotel
WEDNESDAY 20 JUNE
Field Trip B
Kalikai Hamburg 

07.45 Meet in hotel lobby
08.00 Depart by bus to the Landungsbrücken
08.30 Depart by barge from Landungsbrücken
10:00 Arrive Kali-Kai for presentation & tour
12.30 Lunch
14.00 Depart for Grand Elysee Hotel
14.30 Arrive Grand Elysee Hotel
* subject to change
IF YOU WOULD LIKE TO ATTEND EITHER OR BOTH OF THE FIELD TRIPS (INCLUDED IN REGISTRATION) YOU MUST NOTIFY US TO ENSURE WE RESERVE YOUR PLACE

IF YOU HAVE NOT ALREADY DONE SO, PLEASE CONTACT:

Ismene Clarke

T: +44 (0)7905 771 494