Venue: Radisson Blu Hotel, Kraków
The hotel is within walking distance of Market Square and St Mary's Basilica. Major attractions like Wawel Castle and Florian's Gate are also less than a kilometre away.
With a bus and tram right next to the hotel, guests enjoy easy access to other sites such as the World Heritage Salt Mine or Schindler's Factory Museum.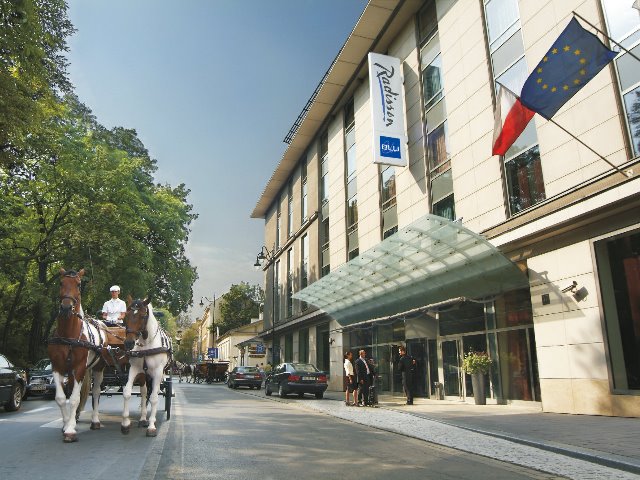 Along with an ideal location, each of the 196 stylish rooms and suites offers conveniences such as 24-hour room service and Free high-speed, wireless Internet access.
There are two on-site restaurants and a bar, plus 5-star amenities which include a fitness centre, sauna and beauty studio.
Hotel contacts:
Radisson Blu Hotel, Krakow
Straszewskiego Street 17
31-101 Krakow
Poland
T: +48 (12) 618 88 88
F: + 48 (12) 618 88 89
E: info.krakow@radissonblu.com
PREFERENTIAL RATES FOR DELEGATES
€170 per person per night for 11-13 June 2017 only
Please click button below, then go to "BOOK NOW" top of page,
then click Select rate type,
select Promotional Code,
insert MAG17