Programme*
MagForum 2017 will bring together a panel of leading experts to examine and discuss the latest trends and developments in the magnesia minerals market over two full days Monday & Tuesday 12 & 13 June 2017.
• Keynote panel: Magnesia market outlook
• Insightful supply round-ups
• Refractory market trends
• Non-refractory markets outlook
• New developments
The full spectrum of the magnesia market will be covered, from refractory to speciality markets, from the range of natural magnesia minerals, salts, and brines to synthetic magnesias.
 
SUNDAY 11 JUNE 2017
16.30 Registration
18.00 Welcome Reception, Malecon Restaurant
sponsored by ZM Ropczyce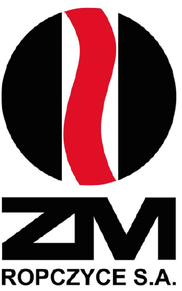 MONDAY 12 JUNE 2017
07.30 Registration
08.30 Opening Remarks & Introduction
Ismene Clarke, Director, IMFORMED, UK & Mike O'Driscoll, Director, IMFORMED, UK
08.45 Welcome Address
Jerzy Gdula, Sales Director, ZM Ropczyce, Poland
KEYNOTE DISCUSSION PANEL
09.00 Outlook for the magnesia industry
Moderator
Mike O'Driscoll, Director, IMFORMED, UK
Panellists
Andreas Kriegl, Head of Raw Materials Supply, RHI AG, Austria
Evandro De Souza, Marketing Director for Overseas Markets, ZM Ropczyce, Poland
Michael Tsoukatos, Business Development Director, Grecian Magnesite SA, Greece
James F. King, Steel Consultant, UK
09.45 Coffee
REFRACTORY MARKET
10.45 The changing face of the global refractories industry
Dr Richard Flook, Managing Principal, Mosman Resources Ltd, Australia
11.15 The refractory materials industry in Poland: continuity despite change
Dr Jerzy Czechowski, Secretary, Refractory Materials Manufacturers Association of Poland, Poland
11.45 Magnesia in refractories
Evandro De Souza, Marketing Director for Overseas Markets & Wiesław Zelik, Manager of Research and Development Center, Head of Technology, ZM Ropczyce, Poland
12.15 Lunch
SUPPLY TRENDS: CHINA | RUSSIA | NETHERLANDS
14.00 Current status, structure, and outlook for China's magnesia industry
Christopher Zhao, Chief Investment Officer, Hejun Capital, China
14.30 Russian Magnezit: New efficiency, new quality and new opportunities for your business
Dmitry Borzov, Managing Director, Magnezit Group Europe GmbH, Germany
15.00 Squeeze mining: the best solution to a solid future!
Frans Goorman, Technology Director, Nedmag, the Netherlands
15.30 Coffee
RESOURCES: MAGNESITE | DOLOMITE | BRUCITE
16.00 Magnesite and dolomite resources and production in Poland
Krzysztof Galos, Asst. Prof. Deputy Director for General Affairs, Mineral and Energy Economy Research Institute of the Polish Academy of Science, Poland
16.30 Dolomite: supply and applications
Ted Dickson, TAK Industrial Mineral Consultancy, UK
17.00 Brucite, Huntite, and Hydromagnesite: supply and markets
Dr Ian Wilson, Ian Wilson Consultancy, UK
17.30 Close of Conference Day 1
18.30 Networking Drinks Reception, Wierzynek Restaurant
sponsored by RHI AG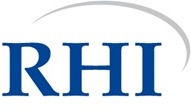 TUESDAY 13 JUNE 2017
08.00 Registration
MARKETS 1: STEEL | CEMENT
08.30 The prospects for steel production
James F. King, Steel Consultant, UK
09.00 Cement and concrete markets: global outlook
Koen Coppenholle, Chief Executive, CEMBUREAU, Belgium
09.30 Magnesia cement boards: the next generation
Sibel Hizlan, General Manager, AK ALEV, Turkey
10.00 Coffee
MARKETS 2: FLAME RETARDANTS | PAPER | HYDROMETALLURGY | ENVIRONMENT
10.30 Overview of the magnesium chemicals market: focusing on magnesium hydroxide and flame retardants
Samantha Wietlisbach, Principal Analyst Chemical, IHS Markit, Switzerland
11.00 The use of magnesium products in the pulp and paper industry
Rudolph März, Managing Director, Kürzeder & März Bleichhilfsmittel, Germany
11.30 CCM in hydrometallurgy: outlook for the nickel market
Thomas Höhne-Sparborth, Director, Economics & Analytics, Roskill Information Services Ltd, UK
12.00 New horizons in environmental applications & use of magnesia seeds
Akio Ishida et al, Senior Managing Director, Ube Material Industries Ltd, Japan
12.30 Lunch
MARKETS 3: NON-REFRACTORY | WELDING
14.00 Turkey's magnesite for non-refractory magnesia markets
Asım Bilge, Production Chief, Raw Materials, Kumas, Turkey
14.30 Dead burned magnesia qualities for the welding industry
Sonja Larissegger, Technical Marketing Manager, RHI AG, Austria
15.00 Coffee
NEW DEVELOPMENTS: MIDDLE EAST | AUSTRALIA | SYNTHETIC MAGNESIA
15.30 Development of a magnesite company in the Middle East
Nicolas Gangutia, Managing Director, Ganmag Magnesite Solutions, Spain
16.00 Development of the Winchester magnesite deposit, Northern Territory, Australia
Andrej Karpinski, Executive Chairman, Korab Resources Ltd, Australia
16.30 Recovering high purity magnesium compounds from salar brines and bitterns
Dr Tam Tran, Technical Director & Tony Crimmins, Executive Chairman, EcoMag Ltd, Australia
17.00 Synthesising low carbon footprint, high quality magnesia
Paul Boudreault, Business Development, ECO2Magnesia, Canada
17.30 Close of Conference
WEDNESDAY 14 JUNE
07.45 Meet in Radisson Blu Hotel lobby
08.00 Bus departure for ZMR
10.00 Arrival at Ropczyce for introduction and safety briefing
10.30 Tour of ZMR plant
12.30 Lunch
14.30 Depart Ropczyce
16.00 Arrive Radisson Blu Hotel, Kraków
* subject to change
On conference floor | Internal meetings | Discreet networking | Book Here!
---