Field Trip 21 & 22 November 2019

Join us on an exclusive tour of the mineral operations and sights of Ashapura located in the Bhuj region of Gujurat.
Itinerary*
IMPORTANT: Field Trip tour around Bhuj, refreshments, meals, and entertainment is included in conference registration, flight and hotel is excluded. It is the responsibility of delegates to arrange and pay for their own flight to/from Bhuj – please note that advised outgoing flight is 06.10 Jet Airways 987;  hotel accommodation at Bhuj will be booked by Ashapura, and delegates pay on check-out – hotel advice to be available shortly.
Thursday 21 November
06.10 depart Mumbai Airport Jet Airways 987 to Bhuj
07.40 arrive Bhuj, Gujurat
Bentonite & kaolin mines
Processing complex (bauxite, bentonite, kaolin, GCC)
Lunch
Check into hotel, The Prince, Bhuj
Rest period
Perfoclay plant
Vande Mataram Memorial Museum with light show
The Vande Mataram Memorial is a humble and yet the most ambitious offering of the Ashapura Group to the nation. The Memorial is a non-profit institution that seeks to immortalize the most momentous episodes in India's freedom struggle from the revolt of 1857 right up to the country's Independence in 1947.
Dinner at Prince Hotel
End of Field Trip Programme
Friday 22 November
Delegates free to return to Mumbai
Jet Airways flights
08.10 – 09.35
16.05 – 17.40
Optional AM trip (with fee) to visit White Desert (then may take 16.05 flight return to Mumbai).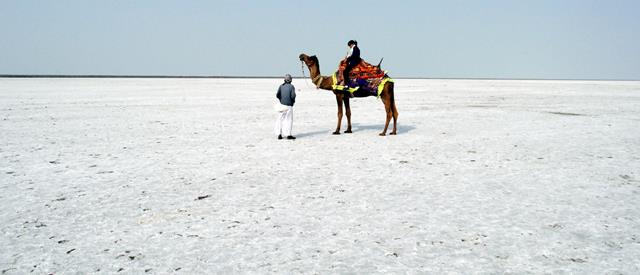 * subject to change