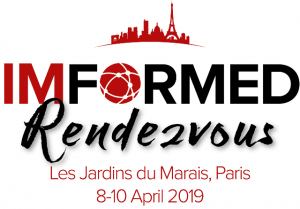 Programme


The industrial minerals supply chain from mine to market examined:
Insight and discussion on where industrial minerals markets and innovations are heading

Spotlight on primary and growth market sectors

Understanding industry fundamentals: resource, processing, logistics, and markets
Progamme Outline
MONDAY 8 April
18.00 Welcome Reception sponsored by 

TUESDAY 9 April
AM: Keynote Overviews & Panel
Status & outlook for the industrial minerals business

What are the next opportunities?

Where is innovation and demand heading?

What are the key challenges?
PM: Optional informal discussion & networking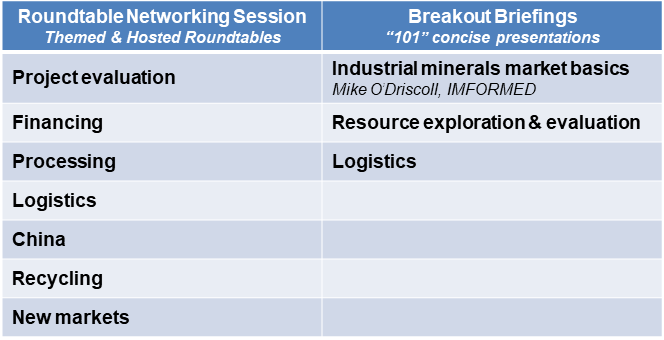 Evening Reception
WEDNESDAY 10 April
Markets Supply & Demand
Ceramics

Glass

Refractories

Metallurgy

Filler markets

Batteries
Processing
Trends & Developments

New innovations
Confirmed speakers
Keynotes: The status & future of the industrial minerals industry
Imerys SA, France
Dr Roger Doome, General Secretary, IMA-Europe, Belgium
Critical, strategic and industrial – the minerals leading the next production revolution
Dr Richard Flook, Managing Director, Mosman Resources Ltd, Australia
Processing
Industrial mineral processing evolution and trends
Dr Dietmar Alber, Business Development Director, Minerals & Metals Division, Hosokawa Alpine AG, Germany
Minerals & Markets
Battery evolution & supply chain – what does it mean for industrial minerals?
Simon Moores, Managing Director, Benchmark Mineral Intelligence, UK
Aluminosilicates and the refractories market
Imerys Aluminates, France
Calcium carbonate fillers and the outlook for plastics and coatings markets
Samantha Wietlisbach, Principal Analyst Chemicals, IHS Markit, Switzerland
Basics Breakout Briefings
Industrial mineral market basics: an executive primer
Mike O'Driscoll, Director, IMFORMED, UK
Industrial mineral resource exploration and evaluation
CSA Global Pty Ltd, Australia
Reporting industrial mineral exploration results and resources according to international codes
Dr Andrew Scogings, Industrial Minerals Consultant, Australia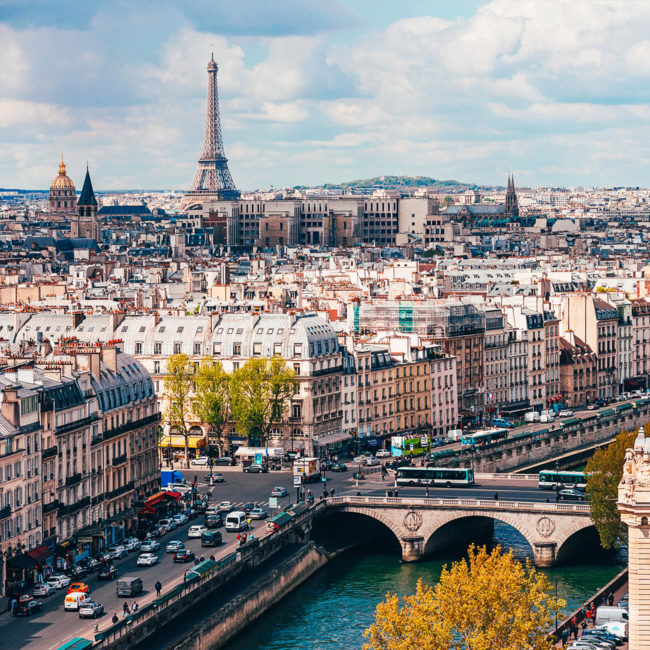 All you need to know, all you need to meet,
in one place!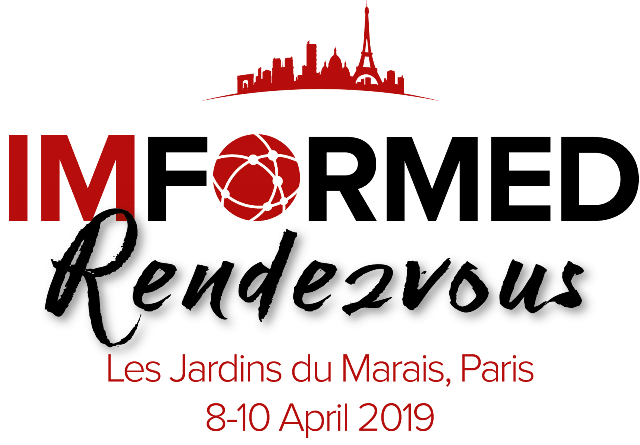 Interested in presenting? Please contact:
Interested in sponsorship/exhibits? Please contact: