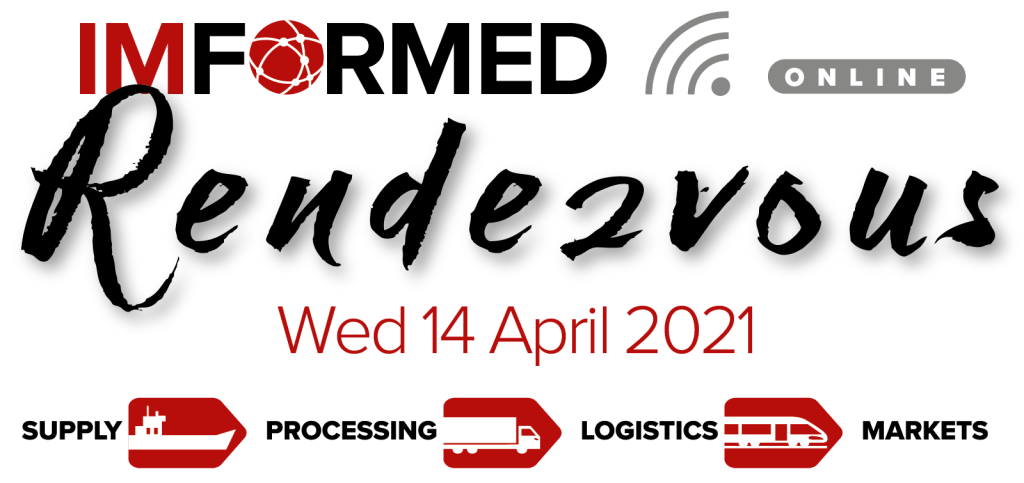 Programme*


The industrial minerals supply chain from mine to market examined:
Insight and discussion on where industrial minerals markets and innovations are heading

Spotlight on primary and growth market sectors

Understanding industry fundamentals: resource, processing, logistics, and markets
All times BST | +1 CET | -5 EDT | +8 SGT
WEDNESDAY 14 APRIL
11:30 Introduction & Overview
Ismene Clarke, Director, & Mike O'Driscoll, Director, IMFORMED, UK
12:00 Future trends & developments in port logistics for industrial minerals
Pim Steenhuis, Commercial Manager Dry Bulk, Port of Amsterdam, the Netherlands
12:30 CO2 reduction challenges & opportunities: the perspective from the minerals sector
Aurela Shtiza, Director Industrial Affairs & Raw Materials, IMA-Europe, Belgium
13:00 Remaining valuable through dual transformation: managing to go beyond mineral trading
Jan Weber, CEO, Possehl Erzkontor GmbH & Co. KG, Germany
13:30 BREAK
13:45 How will strategic minerals ride the next economic cycle?
Neal Brewster, Chief Economist, Roskill, UK
14.15 The security of critical mineral supply chains: the US policy perspective
Dr Steven Fortier, Director, National Minerals Information Center USGS, USA
14:45 Understanding the geopolitics of critical minerals: Are they the same in regard to China, Europe, the USA, and Japan?
Jack P. Lifton, Director, Critical Minerals Policy Institute, USA
15:15 Creating reference & benchmark pricing for lithium in the 21st Century electric vehicle supply chain
Simon Moores, Managing Director, Benchmark Mineral Intelligence, UK
15:45 BREAK
16:00 Transforming strategy into cash in the industrial mineral sector
Miguel Galindo, Managing Director, Strateg-On, Spain
16:30 Improved performance of grinding systems by integration of NEA's latest DC/DCX Inflow Classifier Series
Andreas Henssen, Product Manager Classifiers, Neuman & Esser Process Technology, Germany
17:00 Energy conservation in ultrafine industrial mineral processing: a comparison of process solutions
Dietmar Alber, Business Development Director, Hosokawa Alpine AG, Germany
17:30 Wrap-Up + BREAKOUT ROUNDTABLE SESSION 
Informal Networking
Critical minerals hosted by Alison Saxby, Managing Director, Roskill

Mineral & market development hosted by Dan Eyde, St Cloud Mining

Evaluating & reporting mineral resources hosted by Mike Armitage, Resource Geology Consultant, SRK
* subject to change
 "A great event especially as it covered the industrial minerals world all the way from exploration and reporting mineral resources through production, logistics and markets, with a timely emphasis on mineral recycling and last but not least, innovation."
Andrew Scogings, Executive Consultant, Snowden, Australia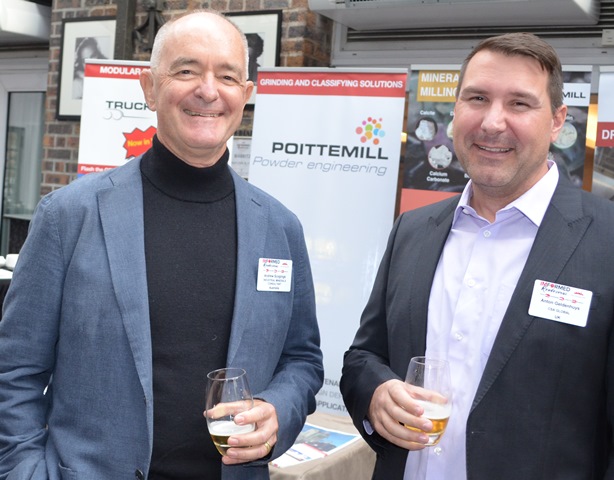 All you need to know, all you need to meet,
in one place!
Interested in sponsorship? Please contact: