Programme*
Fluorine Forum 2019 will bring together a panel of leading experts to examine and discuss the latest trends and developments in fluorine minerals supply and market demand.
Confirmed speakers
Key trends and outlook for the fluorspar market
Oliver Rhode, CEO, Xenops Chemicals GmbH & Co. KG, Germany
Trade & tariffs: Where we've been and where we might go
Ray Will, Director of Specialty & Inorganic Chemicals Consulting, IHS Markit, USA
The evolution of refrigerant gas and the role of Chemours in the market
John Zielinski, Executive Buyer Fluoroproducts, Chemours, USA
Changes in refrigerant use and its impact on the air conditioning and refrigeration markets
Andrea Voigt, Director General, European Partnership for Energy & the Environment, Belgium
India: An emerging market for acid grade fluorspar
Bimlesh Jain, Executive President (Corporate), Gujarat Fluorochemicals Ltd, India
Downstream markets for fluorochemicals, through to fluoropolymers and fluoroelastomers
Samantha Wietlisbach, Principal Analyst, Chemical, IHS Markit, Switzerland
Trends in aluminium fluoride supply and demand
Adam Coggins, Analyst, Roskill, UK
A comparison of High Bulk Density and Low Bulk Density aluminium fluoride
Evgeniy Torochkov, Head of Dept., Research Institute for Fertilisers and Insectofugicides (NIUIF), PhosAgro Group, Russia
HF and fluorine developments in Saxony and eastern Europe
Johannes Scheruhn, Managing Director, Scheruhn Industries, Germany
A new approach to mining fluorspar using small-scale flexible modular processing equipment
Peter Robinson, Chairmain, British Fluorspar UK Ltd, UK
Progress on the Doornhoek fluorspar project
Allan Saad, Consulting Geologist, SA Fluorite Pty Ltd, South Africa
Fluorine mining history and markets in the Czech Republic
Vít Kučera, Managing Director, Fluorit Teplice s.r.o., Czech Republic
The development of China's fluorite industry
Usman Khan, CEO, Kcomber Inc., China
*subject to change
Programme to also include
Keynote Discussion Panel
Featuring senior management from leading companies across fluorine supply chain (suppliers to buyers), discussing status and outlook of industry, moderated by Mike O'Driscoll.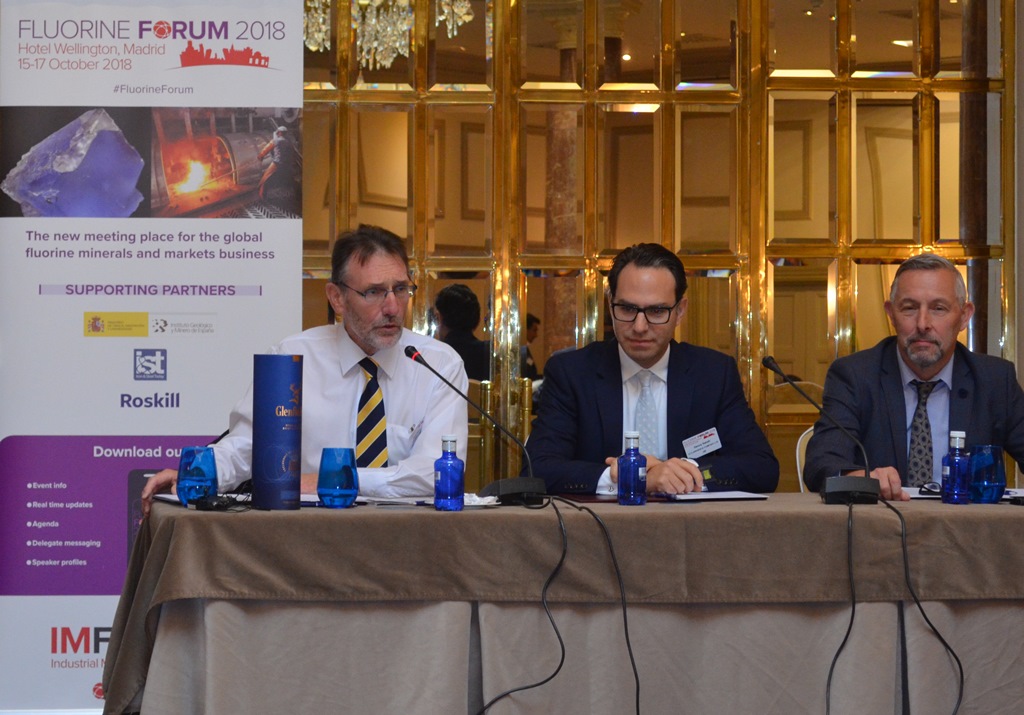 Round Table Networking Session
Featuring themed round tables hosted by experts for informal networking and discussion across a range of key topics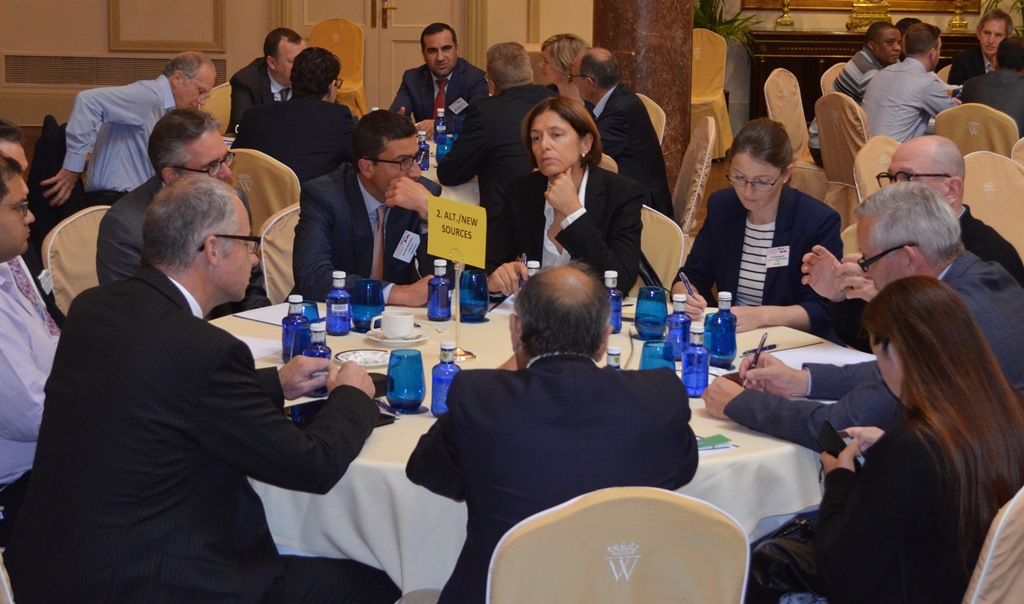 The Tree of Fluorine Life 
whose many branches will be well tended to at Fluorine Forum 2019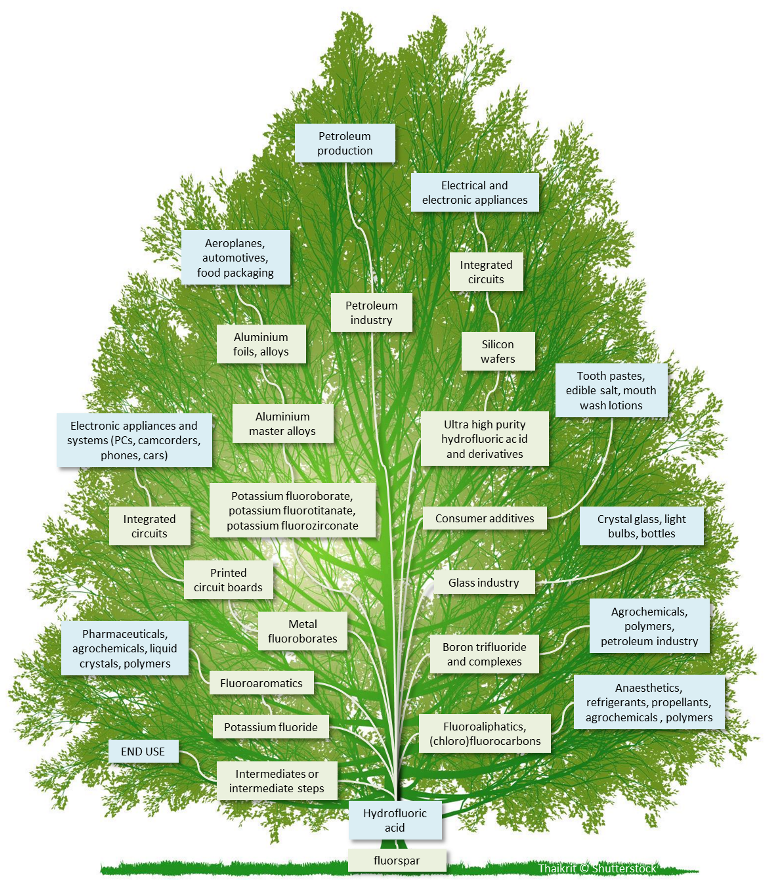 Source: Eurofluor (CTEF, Comité Technique Européen du Fluor), the Association representing the major producers and users of hydrogen fluoride (HF) and fluoride chemicals in Europe.