Programme*
Fluorine Forum 2019 will bring together a panel of leading experts to examine and discuss the latest trends and developments in fluorine minerals supply and market demand.
MONDAY 21 OCTOBER
17.00 Registration
18.00 Welcome Reception sponsored by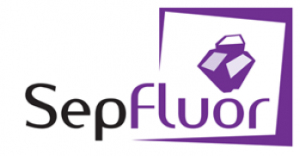 TUESDAY 22 OCTOBER
08.00 Registration 
OVERVIEWS
09.00 Introduction
Ismene Clarke, Director & Mike O'Driscoll, Director, IMFORMED, UK
09.30 Key trends and outlook for the fluorspar market
Oliver Rhode, CEO, Xenops Chemicals GmbH & Co. KG, Germany
10.00 Trade & tariffs: Where we've been and where we might go
Ray Will, Director of Specialty & Inorganic Chemicals Consulting, IHS Markit, USA
10.30 COFFEE
MINING & PROCESSING
11.30 Cost factor trends in fluorspar processing
Ashok Shinh, Ashok Shinh Consultancy Ltd, UK
12.00 Mineral waste (tailings) management in a National Park: fluorspar mining in the UK
Peter Robinson, Chairman, British Fluorspar UK Ltd, UK
12.30 Fluorspar mining in the Czech Republic
Vít Kučera, Managing Director, Fluorit Teplice s.r.o., Czech Republic
13.00 LUNCH
SUPPLY: VIETNAM | CHINA
14.30 Nui Phao: Striving to be the best-in-class supplier
Craig Bradshaw , CEO, Masan Resources Group, Vietnam
15.00 The development of China's fluorspar industry
Usman Khan, CEO, Kcomber Inc., China
15.30 China's fluorspar market update
Liao Xinhua , Chairman, China Non-metallic Minerals Industry Association Fluorspar Committee, China
16.00 COFFEE & ROUNDTABLE NETWORKING
Topic & Table Host
1. China Usman Khan, CEO, Kcomber Inc., China
2. New/Alt. Sources/Projects Peter Robinson, Chairman, British Fluorspar, UK
3. Processing cost factors Ashok Shinh, Ashok Shinh Consultancy Ltd, UK
4. Aluminium fluoride Adam Coggins, Analyst, Roskill, UK
5. Fluorochemicals Samantha Wietlisbach, Analyst, IHS Markit
17.30 EVENING RECEPTION 
WEDNESDAY 23 OCTOBER
MARKETS 1: REFRIGERANTS


09.00 The evolution of refrigerant gas and the role of Chemours in the market
John Zielinski, Executive Buyer Fluoroproducts, Chemours, USA
09.30 Changes in refrigerant use and its impact on the air conditioning and refrigeration markets
Andrea Voigt, Director General, European Partnership for Energy & the Environment, Belgium
10.00 COFFEE
MARKETS 2: HF & FSA Developments




11.00 HF and fluorine developments in Saxony and eastern Europe


Johannes Scheruhn, General Manager, Scheruhn Minerals and Chemicals GmbH, Germany
11.30 HF from Fluorosilicic Acid (FSA): challenges and opportunities
Datta Umalkar, Technical Consultant, Chenco GmbH, Germany
12.00 A new proven technology to recover Anhydrous HF from FSA
Bob Welch, Sales Director, New Chemical Products LLC, USA
12.30 LUNCH
MARKETS 3: FLUOROCHEMICALS | ALUMINIUM FLUORIDE
14.00 India: An emerging market for acid grade fluorspar
Bimlesh Jain, Executive President (Corporate), Gujarat Fluorochemicals Ltd, India
14.30 Downstream markets for fluorochemicals, through to fluoropolymers and fluoroelastomers
Samantha Wietlisbach, Principal Analyst, Chemical, IHS Markit, Switzerland
15.00 Aluminium fluoride & aluminium: 2019 trends and outlook to 2029
Adam Coggins, Analyst, Roskill, UK
15.30 CLOSE OF CONFERENCE
* subject to change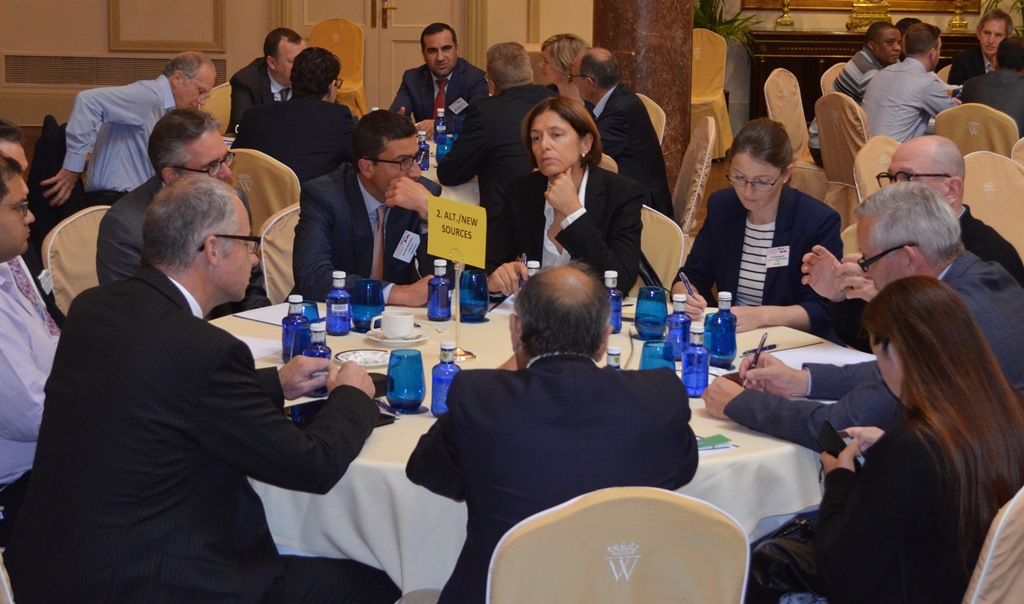 The Tree of Fluorine Life 
whose many branches will be well tended to at Fluorine Forum 2019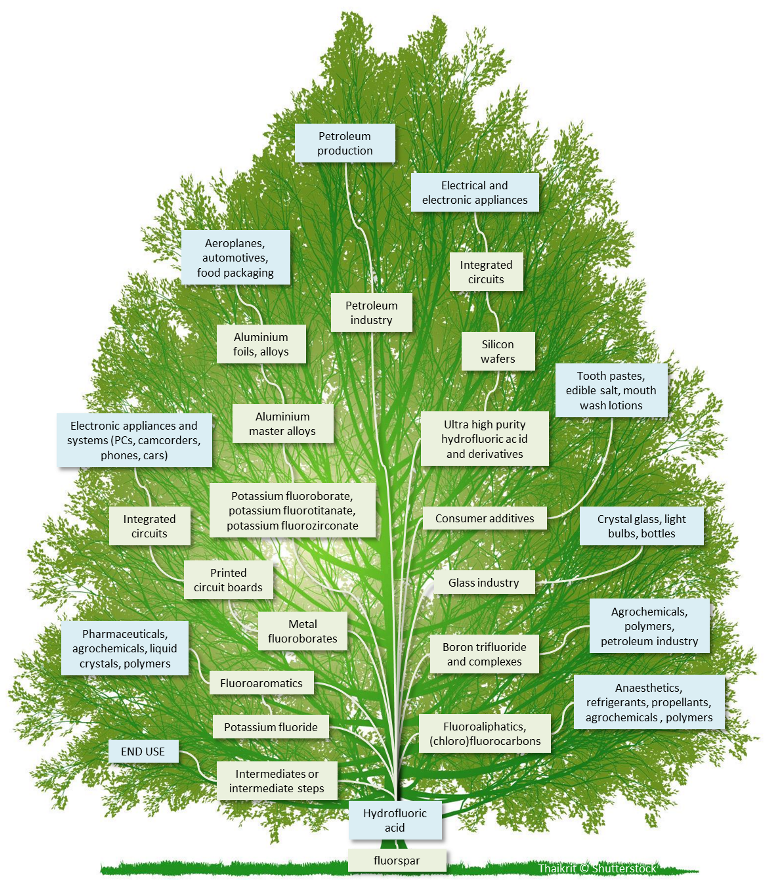 Source: Eurofluor (CTEF, Comité Technique Européen du Fluor), the Association representing the major producers and users of hydrogen fluoride (HF) and fluoride chemicals in Europe.