Programme*
Fluorine Forum 2018 will bring together a panel of leading experts to examine and discuss the latest trends and developments in fluorine minerals supply and market demand.
Programme Outline
Monday 15 October
Evening Welcome Reception
Tuesday 16 October
Presentations & Discussion
Wednesday 17 October
Presentations & Discussion
PROGRAMME*
MONDAY 15 OCTOBER 2018
17.00 Registration
18.00 Welcome Reception
TUESDAY 16 OCTOBER 2018
08.00 Registration
08.30 Welcome & Introduction
Ismene Clarke, Director & Mike O'Driscoll, Director, IMFORMED, UK
GLOBAL TRADE | CHINA


08.45 International trade developments in the fluorspar market
Kerry Satterthwaite, Division Manager – Carbon & Chemicals, Roskill Information Services Ltd, UK
09.15 China's fluorine market: production, exports, technology, prices, & outlook
Usman Khan, CEO, CCM Information, China
09.45 COFFEE
LOGISTICS


10.45 How the fluorine industry can use freight to its advantage
Denny Sabah, Mining and Dry Bulk Analyst, Clarksons Platou Shipbroking, UK
11.15 Fluorspar logistics and the rising mineral hub of the Port of Amsterdam
Robert van Muiden, Business Development, OBA Bulk Terminal Amsterdam, the Netherlands
PANEL DISCUSSION | Fluorine Market Outlook


11.45 Oliver Rhode, XENOPS Chemicals GmbH & Co. KG, Germany | Ray Will, Director Chemical Consulting, IHS Markit Ltd, USA
12.30 LUNCH
MARKETS: STEEL | FLUOROCHEMICALS
14.00 Steel market outlook
Alfonso Hidalgo de Calcerrada García, Chief Economist, UNESID, Spain
14.30 Developments in downstream fluorochemicals consumption
Ray Will, IHS Markit Ltd, Director Chemical Consulting, Specialty and Inorganic Chemicals, USA
15.00 COFFEE & ROUNDTABLE NETWORKING
1. China's influence on market: Kerry Satterthwaite, Roskill Information Services Ltd, UK
2. New & emerging supply sources: Oliver Rhode, XENOPS Chemicals GmbH & Co. KG
3. Shipping & Logistics: Denny Sabah, Clarksons Platou Shipbroking
4. Mining & Processing: Peter Robinson, British Fluorspar Ltd
5. Fluorochemicals outlook: Ray Will, Director Chemical Consulting, IHS Markit Ltd
17.00 CLOSE OF DAY 1 & DRINKS RECEPTION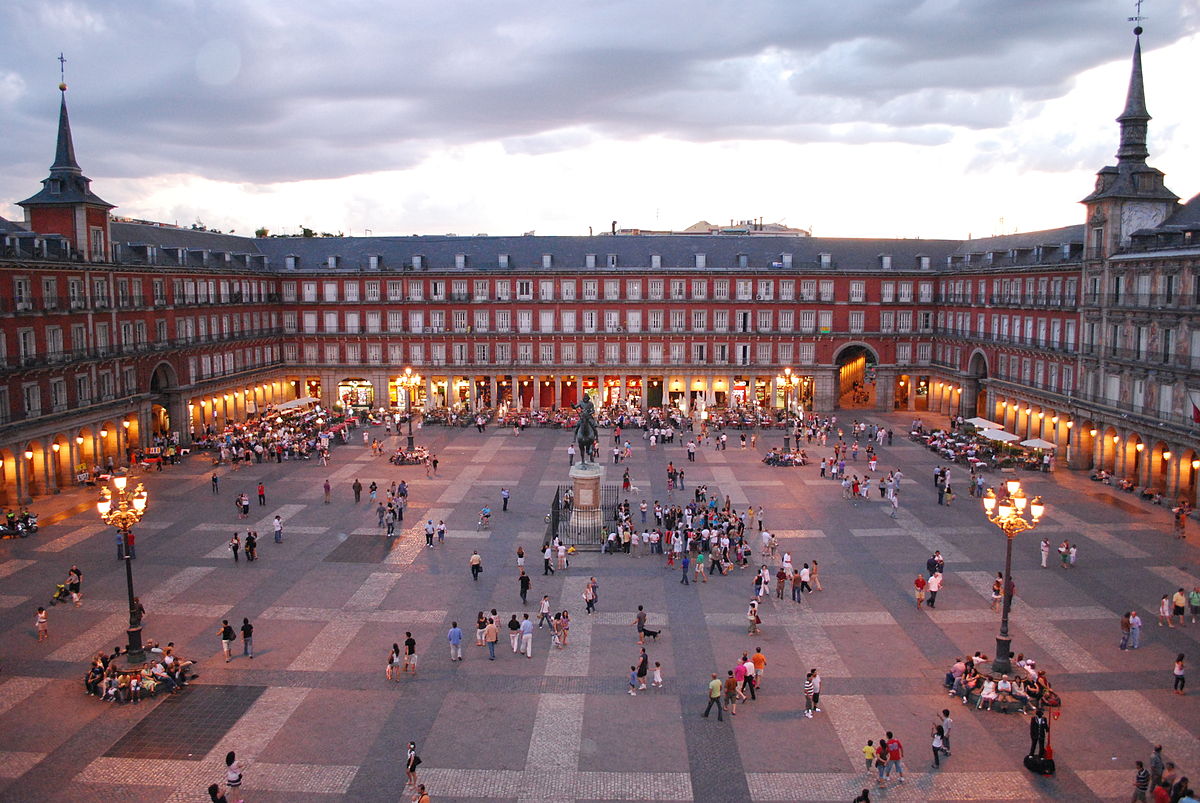 WEDNESDAY 17 OCTOBER 2018
ALTERNATIVE SOURCES | AlF3 | RECYCLING
09.00 Small scale fluorspar processing: the new generation
Peter Robinson, Chairman, British Fluorspar Ltd, UK
09.30 The importance of AlF3 quality and consistency
Anna Lindström, Sales and Marketing Director, Alufluor AB, Sweden
10.00 Fluorine recovery in converting SPL wastes into reusable materials
Massimo Maccagni, R&D Manager, Engitec Technologies SpA, Italy
10.30 COFFEE
PROCESSING
11.00 Sulphuric acid as a cost factor in fluorspar processing: supply and demand trends
Freda Gordon, Director, Acuity Commodities, UK
11.30 The new generation of fluorspar flotation collectors
Alexej Michailovski, BASF Mining Solution – Global Lead Flotation (non-Sulfidic), BASF SE, Germany
12.00 Hydrofluoric acid utilisation in High Purity Quartz processing
Dr. Sebastian Prinz, Business Development Director, Dorfner ANZAPLAN, Germany
12.30 LUNCH
SPAIN | SOUTH AFRICA
14.00 Spain's fluorspar resources, production & markets
Manuel Regueiro, Chief of External Affairs & Communication, Geological Survey of Spain, Spain
14.30 Fluorspar in South Africa and SepFluor's Nokeng operation and objectives
Kevin Dabinett, General Manager & Johan Brits, Project Director, Nokeng Mine, SepFluor, South Africa
15.00 The growth and expansion of fluorochemicals and downstream activities in South Africa
Ivan Lebelo, Sales and Marketing Executive, Pelchem, South Africa
15.30 CLOSE OF CONFERENCE
* subject to change
The Tree of Fluorine Life 
whose many branches will be well tended to at Fluorine Forum 2018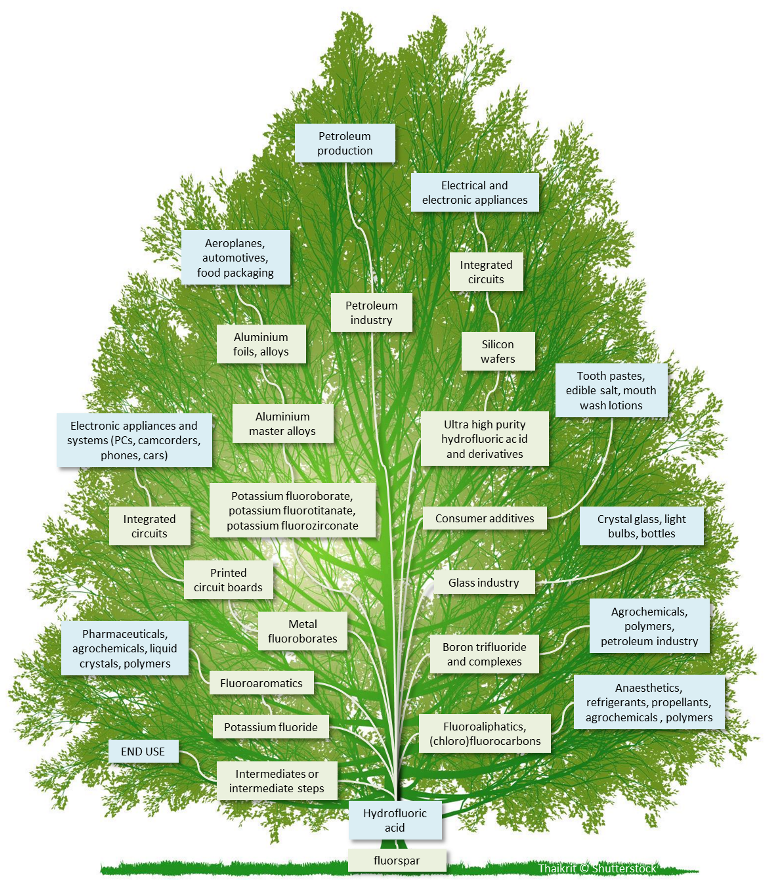 Source: Eurofluor (CTEF, Comité Technique Européen du Fluor), the Association representing the major producers and users of hydrogen fluoride (HF) and fluoride chemicals in Europe.