Programme
China Refractory & Abrasive Minerals Forum 2018 will bring together a panel of leading experts to examine and discuss the latest trends and developments in these evolving market sectors over Tuesday & Wednesday 11 & 12 September 2018.
The conference is followed by a Field Trip to CMP's bauxite mine and new calcination plant in Xiuwen, Guizhou on Wednesday 13 September – for details click here.
Key topics to include:
Market outlook
Influencing factors
Alumina
Bauxite
Fused Alumina
Dead Burned Magnesia
Flint Clay
Fused Magnesia
Garnet
Graphite
Silicon Carbide
Mullite
Spinel
PROGRAMME*
MONDAY 10 SEPTEMBER 2018
16.30 Registration
18.00 Icebreaker Reception Regal International East Asia Hotel sponsored by Sky Metallurgy Mineral Co. Ltd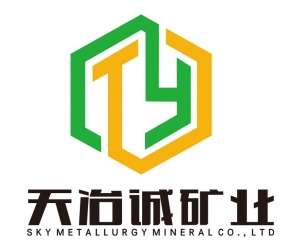 TUESDAY 11 SEPTEMBER 2018
08.00 Registration
Networking Breakfast
09.00 Welcome & Introduction
Ismene Clarke, Director, & Mike O'Driscoll, Director, IMFORMED, UK
KEYNOTE OVERVIEWS 1
09.15 Which of your China operations or suppliers will not make it beyond 2020?
Johnny Browaeys, Director of International Operations, Greenment, China
09.45 Overview of China & global refractory downstream markets
Adam Gao, Associate Director Specialty Chemicals, IHS Markit, China
10.15 Networking Coffee Break
KEYNOTE OVERVIEWS 2


11.15 Status and development of China's refractories industry
Zhanmin Wang, VP Marketing & Sales Overseas, Sinosteel Luoyang Institute of Refractories Research Co. Ltd, China
11.45 Refractory raw material developments in China
Dr Zhou Ningsheng, Professor and Director, High Temperature Materials Institute, Henan University of Science and Technology, China
12.15 Lunch
ALUMINAS | BAUXITE | MULLITE | SPINEL


14.00 Global scene for non-metallurgical aluminas
Richard Flook, Managing Director, Mosman Resources, Australia
14.30 Chinese calcined bauxite production and its outlook
David Haoran, Deputy General Manager, FX Minerals Pte Ltd, Singapore
15.00 Refinement and customisation of synthetic raw materials for advanced refractories
Lyu Xusheng, Director of High Temperature Material Laboratory, Jiangsu Jingxin New Materials Co. Ltd, China
15.30 Networking Coffee Break
MAGNESIA


16.00 Liaoning dead burned and fused magnesia supply
Guangqi Han, Secretary General, Liaoning Provincial Industrial Special Resources Protection Office, China
16.30 China's magnesite industry: current status and outlook
Sun Weiwei, Vice Director General, North East Asian Industrial Minerals Exchange, China
17.00 Close of Day 1
Reception sponsored by 
WEDNESDAY 12 SEPTEMBER 2018
MARKET REACTION | REFRACTORIES | BFA | SiC


08.30 Challenges of a mid-size refractory company facing recent events in China
James (Seung Seok) Choi, General Manager International Business, Wonjin Worldwide, South Korea
09.00 India in the face of the uncertain situation in refractory materials supply
Manan Shah, President, Orient Abrasives Ltd, India
09.30 BFA & SiC supply and price trends
Vincent Wong, Business Manager, Refractories Window, China
10.00 Networking Coffee Break
CASTABLES | GARNET
11.00 Trends and developments in refractory raw materials required for castables
Dr Yuan Wenjie, Professor, Wuhan University of Science & Technology, China
11.30 Chinese garnet to reshape the world as Indian supply challenged?
Raymond Ding, Managing Director, Sinogarnet-Wuxi Ding Long Minerals Co. Ltd, China
12.00 Lunch and Close of Conference
FIELD TRIP: CMP Bauxite mine and plant, Guizhou
Itinerary*
Wednesday 12 September
Post-conference flight departure from Shanghai to Guiyang (arranged by delegate; 16.30 flight advised).
Overnight in Renaissance Guiyang Hotel
20.30 Dinner in hotel
Thursday 13 September
08.00 Depart Renaissance Guiyang Hotel
09.00 Arrive CMP calcination plant, Xiu Wen
10.00 Depart plant for CMP bauxite mine
11.00 Arrive mine for tour
12.30 Arrive restaurant for CMP hosted lunch
14.00 Finish lunch and depart for Guiyang airport
15.00 Arrive Guiyang airport.
* subject to change